College Football Recruiting Rankings 2022: New Players, Signings & More
Hundreds of high school football players are making big decisions about their future today by choosing which college to attend and play for on National Signing Day.
Recruiters up and down the country have been hard at work trying to convince the highest rated high school athletes to attend their institutions.
The biggest football colleges, and the highest rated teams have already recruited over 20 players each. Texas A&M, Alabama, Georgia and Ohio State have all already bagged multiple five-star rated players each.
Though player students have committed their futures to colleges already, today is just the beginning for the recruitment drive and a lot can happen between now and the official date for National Signing Day on February 2, 2022.
Which schools have already made signings?
American colleges have been ranked in order of their success with recruitment so far by 247Sports.
The rankings are different to the College Football Rankings but some teams have been equally successful in both. The current number one nationally, Alabama are second on "The Chase for the Recruiting Champion" on 247Sports, Michigan is ranked second nationally but down in ninth in recruitment, while Georgia sits in third in both charts.
Texas A&M are currently first on the recruitment chase with 321.38 points after gaining 26 commitments, five of which are rated 5-stars, nineteen 4-stars, and three 3-star players. They'll be hoping the recruitment drive brings more success next year as they're currently ranked twenty third on the College Football Rankings with a 8-4 record.
The 247Sports rankings are measured based on the quality of player colleges have already signed. The current top 10 recruiters according to the site are:
Texas A&M - 26 Commits (Four 5-stars)
Alabama - 24 Commits (Three 5-stars)
Georgia - 26 Commits (Five 5-stars)
Ohio State - 18 Commits (Two 5-stars)
Texas - 27 Commits (One 5-stars)
Penn State - 24 Commits (One 5-stars)
Notre Dame - 21 Commits (One 5-stars)
North Carolina - 17 Commits (Two 5-stars)
Michigan - 24 Commits (One 5-stars)
Oklahoma - 15 Commits
Despite being ranked down in 18th place behind Clemson, LSU have also made two 5-star signings among their 13 Commits.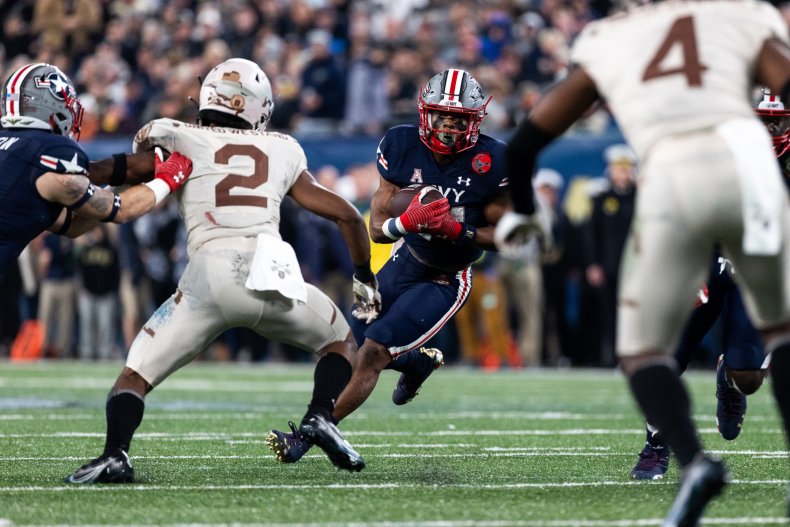 Notable player recruitment
Travis Hunter made history by making a U-turn on his decision on who to play for. The No. 1 overall prospect from the Class of 2022 had initially pledged his future to Florida State, but instead flipped over to join Jackson State instead.
The move was unprecedented as Hunter had been a Florida State commit for almost two years but instead will play for a Jackson State, a HCBU (Historically Black Colleges and Universities) instead. The cornerback explained his reasons for making the decision on his Twitter account, saying he wants to be part of the rich history of HBCU football, and he wants to be part of the future too.
Other notable commitments already made by players include the No. 3 rated cornerback Keionte Scott who will go to Auburn, No. 11 ranked linebacker Khurtiss Perry who'll be going to Alabama, and the No. 22 ranked Marvin Jones Jr who'll be a edge rusher for Georgia.
There are hundreds of players who have already pledged their futures to colleges and hundreds more who have yet to sign. There's a lot of decision making and papers to be signed before their final decisions have to be made on National Signing Day on Wednesday February 2, 2022.