College Football's Signing Day for Recruits Takes Some Strange Turns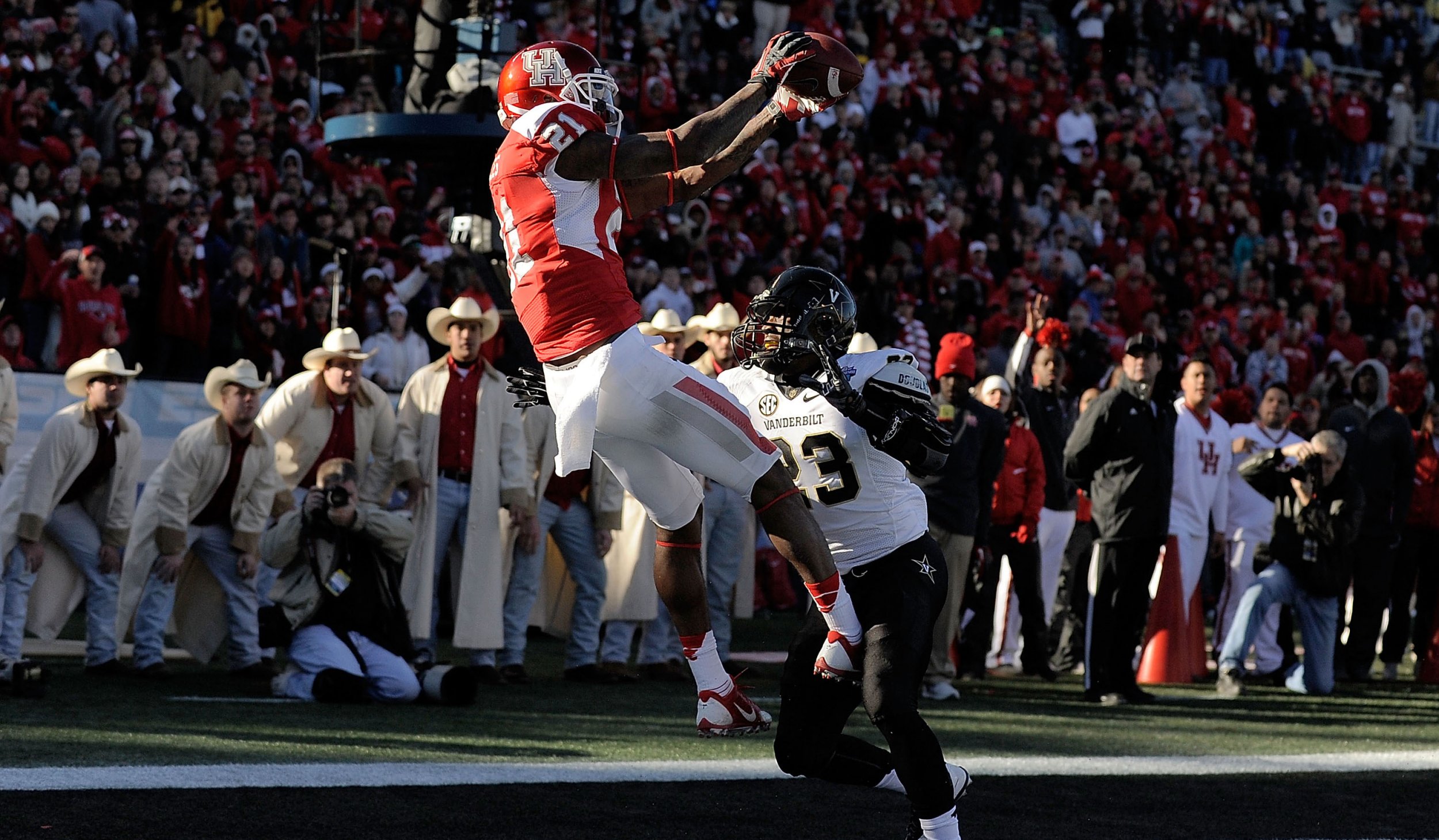 National Signing Day occurs on the first Wednesday of every February and, despite its hibernal date, is the pivotal day of the year for college football programs. Nothing determines a school's future success or misery on the gridiron quite as much as the haul of high school seniors who commit to play there. As for the thousands of players who sign that form and fax—yes, they still have fax machines—it to a school's athletic department, most of them are about to discover that the marriage is nothing like the courtship.
A few highlights and bizarre notes from Wednesday….
1) Alabama, which has won three of the past five national championships, was the consensus winner Wednesday—again. According to Rivals.com, Scout.com, ESPN.com and 247Sports.com, the Crimson Tide landed the nation's top-ranked class with five-star gems such as defensive end Da'Shawn Hand of Woodbridge, Va., whom most experts consider the nation's top overall prospect.
The Tide, according to Rivals.com, has won the national recruiting war among the 120 or so Football Bowl Subdivision (FBS) schools six times in the past seven years. Head coach Nick Saban would have made one heck of a car salesman.
2) Speaking of Rivals.com, which is widely considered the top recruiting site, it crashed for more than an hour on Wednesday due to what its president, Eric Winter, described as "insane traffic." For Rivals.com to be down on Signing Day is a little like Santa's sled missing a runner on Christmas Eve. The bio of Winter's Twitter feed currently reads, "On National Signing Day Rivals experienced an Outage which affected our audience. We are deeply sorry. I am replying to emails as fast as I can (in bulk)."
3) The nation's top-rated outside linebacker, Rashaan Evans, is a native of Auburn, Alabama, and attends Auburn High School. Evans seemed destined to attend Auburn University—perhaps he recalls how the Tigers defeated the top-ranked Crimson Tide last November?—and the school had already posted a bio page for Evans on its website in which it labeled his position as "star."
But, in the words of ESPN College Gameday's avuncular analyst, Lee Corso, "Not so fast, my friend." Evans surprised everyone by selecting Alabama. He's about to find out that Thomas Wolfe was correct about one's ability to go home again.
4) Speaking of going home, Lance Wright will probably not be doing that often once he arrives on campus at Rice University, in Houston. Wright, a wide receiver, attends North Pole High School in North Pole, Alaska, which while technically not located at the North Pole, is situated latitudinally just two degrees south of the Arctic Circle. Wright's journey from home to Rice will constitute some 4,250 miles, or about the distance between New York City and Rome.
5) Someone forgot to inform Dacorius Law, a running back from Haines City, Fla., exactly how National Signing Day works. On Wednesday Law signed with Mississippi. Then Law signed with Utah. Then Law signed with not one but two junior colleges. Milo Minderbinder, creator of the loyalty oath crusade in Catch-22, would be proud. By NCAA law, as opposed to Dacorius Law, one is obligated to sign with the school with whom you first sign. As of this writing, the Rebels may release Law from his letter of intent due to academic issues.
6) Finally, no major program may have had a better day than Southern California. Less than seven weeks after being hired as head coach, Steve Sarkisian landed a pair of five-star skill players -- who appeared headed to rival UCLA -- in local talents Adoree' Jackson and JuJu Smith. Jackson, five-foot-ten and 172 pounds, is pure lightning on the field and has a chance to compete in the long jump at the 2016 Summer Olympics. The Trojans also landed another local product, six-foot-five 360-pound offensive lineman Damien Mama. Yes, he's a big Mama.