A college fraternity chapter in Texas was suspended for at least four and a half years on Monday, after an investigation revealed pledges were being made to binge a horrible combination of foods until they vomited.
Investigators ordered the Beta Zeta chapter of the Pi Kappa Alpha fraternity in Southern Methodist University (SMU) in Dallas to cease all activity after they found out the humiliating process students had to endure during hazing.
To join the fraternity, pledges were forced to "consume onions, hot sauce, eggs and milk," according to an email from the school's Interfraternity Council obtained by SMU's The Daily Campus. In addition, some were forced or pressured to also drink alcohol.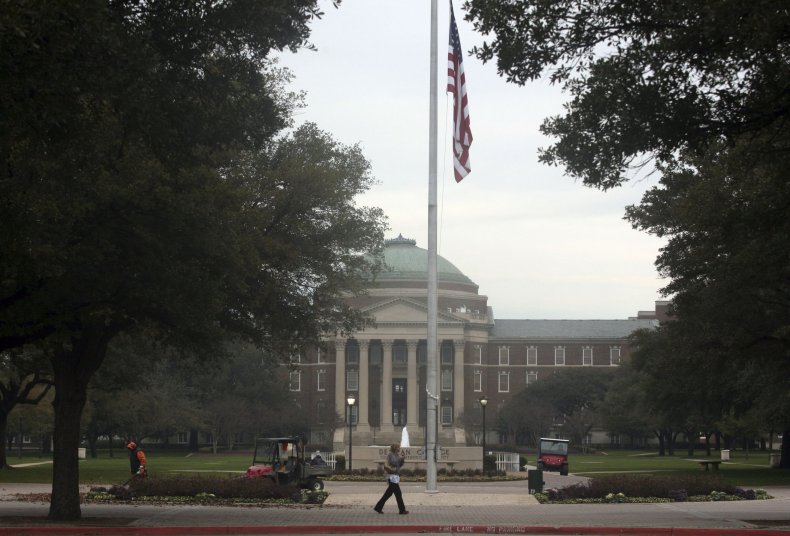 "It is clear these men were not interested in meeting the expectations of Pi Kappa Alpha nor adding value to Beta Zeta Chapter's or Pi Kappa Alpha's rich history," a spokesperson for the organization said.
Following the suspension, the Pi Kappa Alpha students must immediately vacate the house and can no longer hold any events related to or sponsored by the group.
Last fall, SMU's Kappa Alpha Order chapter was also suspended following a similar incident.
Several high-profile fraternity hazing incidents have emerged over the past few months. Students of Pennsylvania State University are currently on trial, facing charges of manslaughter and aggravated assault, following the death of Timothy Piazza last year.
On Monday, prosecutors released new security footage at the defendants second preliminary hearing that revealed what happened inside the fraternity on February 2, 2017, the day before Piazza's death. The hearings will determine whether there is enough evidence to escalate the case to county court.
Prosecutors claim Piazza consumed 18 drinks in 82 minutes during a hazing ritual which resulted in him falling down a flight of stairs. He died at a hospital after suffering severe head injuries, a skull fracture and a shattered spleen.
Following Piazza's death, more than 20 percent of Penn State fraternities housed under the Interfraternity Council have been suspended, reported Onwardstate.com.