Emergency responders in Middletown, Connecticut, home to Wesleyan University, knew something was wrong when they made seven runs to student housing on February 22, 2015. Eight people were showing symptoms consistent with drug overdoses, and by the end of the day, four more had sought medical help. Some went to nearby Middlesex Hospital; four were airlifted some 20 miles north to Hartford Hospital, which treats patients with more critical conditions.
"A couple of them were in some serious dire straits," says Middletown Fire Chief Robert Kronenberger, whose department transported people to the hospital. To revive one unconscious student, medics performed chest compressions and six shocks from a defibrillator, according to reports. "We've never had anything to this extent," Kronenberger says.
The patients from Wesleyan—10 students and two visitors—said they had taken molly, a nickname associated with the "pure form" of MDMA, 3,4-methylenedioxy-methamphetamine, more commonly known as Ecstasy. But medical experts who spoke with Newsweek say the students likely didn't know what they ingested, citing a recent trend that has had dangerous and sometimes deadly results for young people.
"A lot of the patients that we see coming in saying that they've taken molly, it usually turns out that they haven't actually taken MDMA," says Dr. Mark Neavyn, director of medical toxicology at Hartford Hospital, where the Wesleyan students were treated. "[Molly] just becomes this vehicle for drug dealers to hop on and sell their product with ease, and [there is] this false sense of security, with a drug named after the girl next door."
Data show that when it comes to buying molly, especially in recent years, people aren't always getting what they think. The Drug Enforcement Administration (DEA) says that of 143 seized substances believed to be molly and analyzed between 2009 and 2013, only 13 percent actually contained some MDMA; even then, it was not necessarily pure. "You don't know what adulterants are in there, what contaminants are in there, what it's been cut with. You truly are playing Russian roulette," says DEA spokeswoman Barbara Carreno.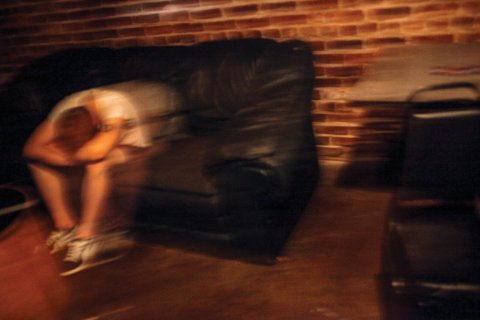 Drug checking or testing kits are also turning up troubling results about the chemicals found in what is supposedly pure MDMA. Ecstasydata.org, an independent laboratory pill-testing program run by the Erowid Center, instructs people on how to mail tablets to labs for testing, and then publishes the results. It says that of 54 samples believed to be Ecstasy it tested this year, only about one-quarter contained just MDMA; about another quarter contained no MDMA whatsoever.
DanceSafe, a public health organization geared toward the electronic music community, does on-site testing at nightclubs and music festivals. Missi Wooldridge, executive director of the organization, says about half of the time, those on-site molly tests turn up something other than MDMA. "Molly is just a marketing term," she says. "Really, molly is a mystery substance that people often take with the intent to roll, and the majority of the time it isn't MDMA or it contains little MDMA mixed with other substances."
The percentage of college-age people who reported using MDMA at least once in their lifetime has remained steady since 2011, but federal drug seizure numbers show enormous decreases in MDMA cases, while classes of designer drugs are on the rise. The DEA says that shift suggests people don't know what they're getting when a drug dealer sells them molly.
Take Florida. In the Sunshine State, in 2010 there were 1,367 cases in which law enforcement confiscated either MDMA or cathinones, "the category of synthetic drugs that was referred to as bath salts a few years ago," says Jim Hall from the Center for Applied Research on Substance Use and Health Disparities. Of those, 98.9 percent involved MDMA. By last year, the total number of cases there had more than doubled, but only 4.4 percent involved MDMA. Such shifts are happening nationally as well: Forensic labs around the country saw 19,088 fewer MDMA reports in 2012 than they did in 2007—a 78 percent drop—while the number of reports involving synthetic cathinones over that period went from just one to more than 14,000. And in 2008, the DEA seized 2,438.8 kilograms of MDMA powder. In 2012, the number was just 432.7 kilograms, about 950 pounds. Meanwhile, the agency has identified more than 300 new designer drugs coming from abroad since 2010, which it says often get sold as molly containing MDMA.
The problem goes beyond deception; the chemical makeup of MDMA and of those other drugs is often similar, but the latter can be much more powerful, so taking an MDMA-size dose of one of these drugs can be life-threatening. That's a risk dealers sometimes ignore when divvying up drugs and doses. Bromo-DragonFLY is a synthetic that is much stronger than Ecstasy, and taking an MDMA-size dose of it could be more than 1,000 times as potent as a typical Bromo-DragonFLY dose.
"This is a very dangerous hustle these dealers are playing," Neavyn says. "Just the slightest increase in one of these more potent analogues can mean the difference between a 'great high' and cardiac arrest."
In large doses, synthetics can cause paranoia, increased heart rate and even death, according to the National Institute on Drug Abuse. "In the most extreme cases, we see a problem that we haven't seen since the height of the crack cocaine epidemic," Hall says, referring to a condition known as excited delirium, which involves psychotic or violent behavior, kidney failure and an extreme increase in body temperature. "These are really guinea-pig drugs, and the population that's now taking what they think is MDMA is consuming literally poisons."
In other words, what college students think is the same substance Jay-Z and Miley Cyrus sing about could be the much-buzzed-about bath salts, a name that refers to a handful of "designer" drugs that made headlines in May 2012 after a man in Miami chewed off a homeless man's face and eye on the side of a causeway. Police at first said the man was likely on bath salts, though no traces showed up in toxicology reports. Other people believed to have been on bath salts have reportedly dragged their teeth across a police car hood, taken a lighter to a child's hands and wrists (allegedly to rid the body of demonic possession), eaten a pet dog, stabbed a goat to death, gone on a shooting spree and killed themselves.
Though consuming unaltered MDMA has risks—dehydration, increases in body temperature and heart rate—when taken in a safe environment and in an appropriate dosage, Wooldridge says, "it does have a lot of benefits for the user," such as reducing fear and increasing empathy. There is even a growing body of research on the potential for MDMA to treat post-traumatic stress disorder (PTSD). A 2012 paper published in the Journal of Psychopharmacology, for example, showed that for subjects suffering from PTSD who had not found other treatments helpful, the "symptomatic relief provided by MDMA-assisted psychotherapy" lasted well after treatment.
In the Wesleyan case, police have arrested five students for their roles in allegedly supplying the substances and confiscated drugs from dorm rooms; they are awaiting lab test results to find out if those drugs actually contained MDMA. Though all of the Wesleyan patients are expected to survive, at least five college-age people have died since 2013 after taking what they thought was MDMA. In 2013, they included two people at the Electric Zoo music festival in New York City, one young woman at a Washington, D.C., nightclub and another at a music hall in Boston. In 2014, another young woman died, at the Austin City Limits Music Festival in Texas. Many more people have been hospitalized; in 2011, the year with the most recent data available, people under 21 made 10,176 MDMA-related emergency room visits, a 128 percent increase from 2005, according to the Substance Abuse and Mental Health Services Administration.
In the wake of the Wesleyan incident, advocates for safe drug policies have pointed out that many college kids just want to experiment safely. Wooldridge says that when DanceSafe provides on-site testing and people learn a substance isn't what they think it is, "the majority of the time we watch them throw that substance out or choose not to use it.... It kind of proves that young people do care about their health. They do care about what they consume."