College President Slammed for Comparing Black Athlete to Hitler
A Highland, Kansas community college president has been urged to resign following the emergence of a leaked recording of her comparing a Black student-athlete to Nazi leader Adolf Hitler.
An editorial published on Tuesday by The Kansas City Star called for the resignation or firing of Highland Community College President Deborah Fox for comments that included the remark "Hitler was a great leader."
Fox made the remarks during a meeting on the alleged harassment of Black student-athletes last October. The Hitler comparison was reportedly made while she questioned a Black football player's leadership skills and supposed influence on other Black players.
"You know leadership," Fox said in the recording obtained by the paper, "I mean, there's certain people that emerge as leaders, good or bad. You know, even though we don't like it, Hitler was a great leader."
"He somehow, even for evil, moved and were able to do these things," she added. "And you know, it's terrifying. But that's what can happen when leadership isn't acknowledged and goes untapped or undirected."
The Kansas City Star editorial board described the comments as "not just insensitive, but insane" and argued that "there's no question at all that she's got to either resign or be fired by the college's board of trustees."
"I have apologized to the students, faculty, college, and the public for my poor choice of words," Fox said in a statement to Newsweek. "In trying to describe negative leadership in a lengthy conversation lasting over an hour, I used a momentary horrible analogy. This was never to be associated with a student."
"I am saddened and horrified that the words are being taken out of context and I also regret that it has affected the college, its students, and staff," she continued. "I am deeply sorry to the college and its community. I only hope that our previous accomplishments define my work at the college and not this sad, unfortunate phrase."
Fox also said that her comments were taken "out of context" in similar remarks to the paper. The editorial board was unconvinced, urging her to "enroll in some history courses" after she leaves or is removed from her job.
"You compared a student you think of as a bad influence to the genocidal maniac who tried to exterminate all Jews, Roma and gay people, and the problem is that someone shared the recording?" the board asked. "No, Deborah Fox, the problem is you."
In an earlier message to students, Fox explained that she "was speaking on our responsibilities as educators to direct leaders in a positive way" during the recording.
"Adolf Hilter was one of these examples," Fox wrote. "He is an example of someone able to influence in a negative way. We as a society may not like considering what he did as leadership, but unfortunately it was."
"I followed up that statement speaking on how horrific Hilter's crimes were," she continued. "I regret those words were selected and used in a manner to harm others for their own personal gain."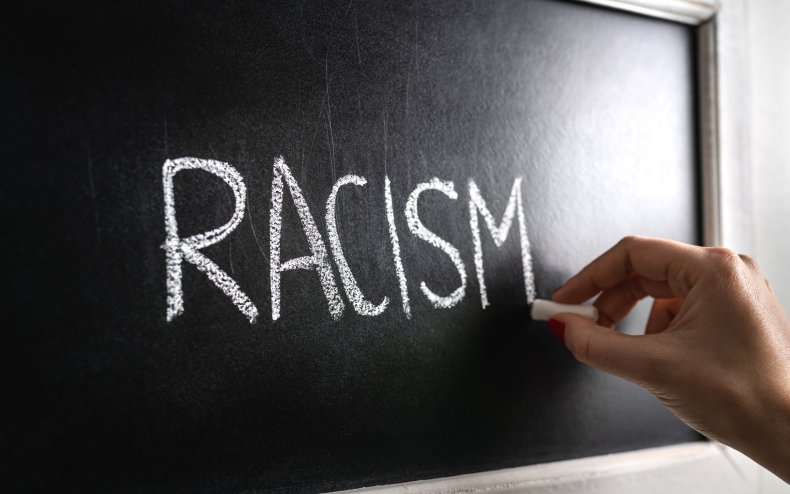 Highland Community College has faced multiple allegations of racial discrimination against Black students since Fox became president in 2019, particularly in the college's athletics programs.
A lawsuit brought by four Black students who alleged "disparate discipline and racially hostile treatment" was settled out of court in 2020.
Last week, three former coaches of the women's basketball team filed a suit that alleged they were fired for resisting continued discrimination. The complaint also contended that the college violated the terms of its 2020 settlement.