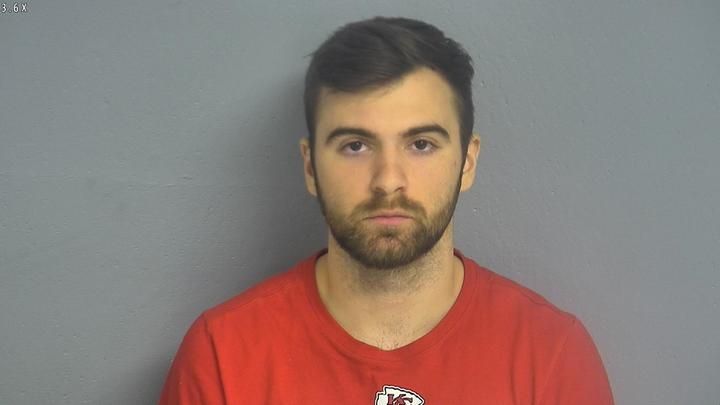 A Missouri State University student has been accused of raping a woman just hours after she attended a #MeToo rally. On Wednesday, 22-year-old Zachary Alperin was charged with second-degree rape and sodomy.
Alperin had reportedly been drinking with the woman all night at bars in Springfield. The pair went back to the woman's dorm room on campus. She invited Alperin to spend the night, but told him not to touch her because she was drunk.
According to a probable cause statement, cited by the Springfield News-Leader, the woman had attended a #MeToo rally at Park Central Square before she met up with Alperin.
Despite telling Alperin nothing was going to happen, the woman told police she awoke in the night to find him naked on top of her. She claimed Alperin was performing sexual acts on her while she slept and that she immediately pushed him away.
Speaking to police, Alperin conceded his actions were inappropriate. "I guess I tried to force myself on her, and I feel like such a terrible person for it," Alperin said.
If found guilty Alperin could face up to seven years in jail. His bond has been set at $20,000 and he is being held at Greene County Jail.
According to the National Sexual Violence Resource Center, 40.8 percent of female rape victims report an acquaintance as the perpetrator. During college, between 20 and 25 percent of women are victims of forced sex. More than 90 percent of college campus victims do not report the crime.
A recent study published in the Elsevier journal Aggression and Violent Behavior found that sexual assault prevention programs at college campuses may have been making the problem worse. The programs, aimed at young men who are at a high risk of committing acts of sexual violence, can create "hostile reactions" which lead to more aggression against women, said researchers from the University of California, Los Angeles.
The Violence Against Women Act, reauthorized in 2013, required federally funded universities to provide rape prevention and awareness programs on campus. But there are currently no legal requirements in place to evaluate the effectiveness of these programs, and few assessments have been conducted to date.
Neil Malamuth, a professor at UCLA, and his team reviewed the few existing studies that have looked into this issue to try and understand their effectiveness. The team found that, at best, only a small number of interventions have been effective. More worryingly, the studies also indicated that the prevention programs could be doing more harm than good.