College Students in Iowa Will Be Permitted to Carry Stun Guns on Campus Soon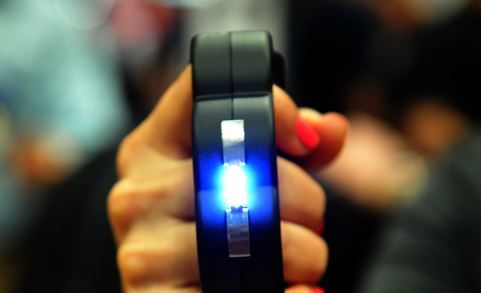 Once prohibited by some campus policies, all students at public colleges in Iowa will be permitted to carry stun guns on their campus beginning on July 1.
Governor Kim Reynolds signed the bill into law on Thursday, which prohibited governing boards of public colleges and universities from prohibiting a person from carrying, transporting or possessing a stun gun. It was first introduced in the Iowa Senate in February and, similarly to the issue of firearms on campuses, it was met with mixed reaction.
The debate of allowing students to have weapons on college campuses largely revolves around weighing the benefits and risks. Supporters often claim students have a right to defend themselves from threats to their safety and if they're legally allowed to possess the item off campus, they should be able to have it on campus.
Detractors, however, often argue bringing additional weapons onto campus could present more harm to students than it mitigates.
"It's about people being able to make the decision for themselves, to choose to use one of these devices if they need to, if they want to and, hopefully, avoid having a tragic attack and or assault perpetrated upon them," Representative Matt Windschitl told the Sioux City Journal.
Matty Smith, the communications specialist for the Iowa Coalition Against Sexual Assault, told The Daily Iowan, the University of Iowa student newspaper, that it might not necessarily prevent sexual assault.
"A majority of sexual assaults are perpetrated by someone known to the victim," he explained. "It could be a classmate or someone that you study with or a good friend, and typically you're not going to be carrying a stun gun when you go over to that person's house … It doesn't make sense."
Noel Grantham, a student at Scott County Community College, told WQAD that it would be good for safety reasons, but it could also be bad if it gets into the hands of the wrong people.
Des Moines Area Community College President Rob Denson expressed similar concerns. He told WQAD that the community college was concerned it could be used where it shouldn't be used and harm someone.
Iowa has over 10 community colleges and three public universities, Iowa State University, the University of Iowa and the University of Northern Iowa. Current University of Iowa policy explicitly prohibits weapons, including stun guns.
In Iowa, those over the age of 18 are legally allowed to possess a stun gun, but the law previously allowed colleges and universities to enact policies barring them from campus. Under the new law, students, excluding those convicted of a felony, will be permitted to bring it on campus.
However, stun guns will still be prohibited from university stadiums and hospitals.