These Are the Colleges That Received the Most Money From Owners of Company Being Blamed for Opioid Crisis
Over the years, the Sackler family, which owns Purdue Pharma, a company being blamed for the opioid crisis, donated more than $60 million to colleges, with at least six receiving about $5 million or more.
The Sacklers were included on Forbes' 2016 list of the top 20 wealthiest families in America and it's not uncommon for wealthy people to contribute to universities. However, given Purdue's manufacturing of OxyContin and the number of opioid deaths, some have questioned whether schools should return donations.
Online petitions encouraged Yale University, New York University and Tel Aviv University to remove the Sackler name from buildings. Tufts University said it would review its connection to Purdue.
The Sacklers' donations to colleges and universities impacted private and public institutions and spanned multiple continents. After reviewing tax documents, the Associated Press reported on Thursday that at least two dozen universities received donations over the last five years, totaling more than $60 million.
At the top of that list was Rockefeller University, a private institution in New York City, which received $11 million from the Sacklers, according to the AP. Richard Sackler, a former chairman of Purdue, worked as an adjunct professor of genetics at Rockefeller.
After Rockefeller was the University of Sussex in Brighton, England. The AP reported tax documents showed the institution was given $9.8 million, but the school told the news outlet that it was about $4 million because a second pledge "was not progressed."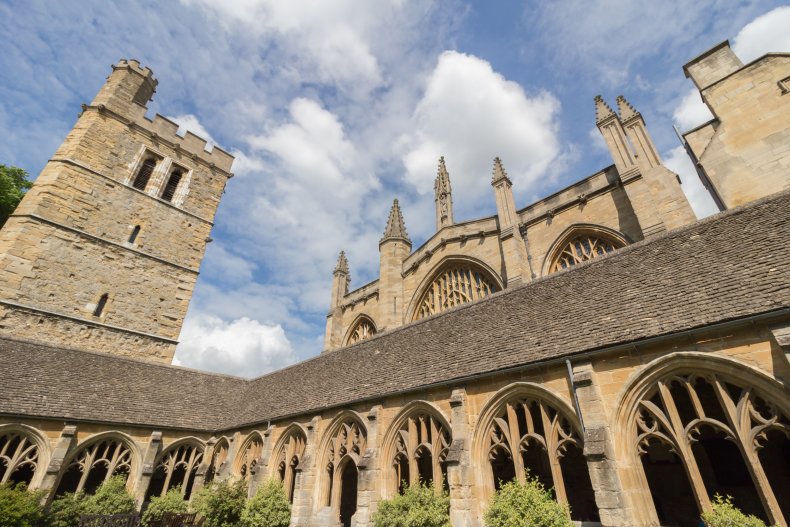 Three schools received between $5 million and $6 million, which the AP identified as the University of Oxford in Oxford, England; the University of Glasgow in Glasgow, Scotland; and Cornell University in Ithaca, New York.
Columbia University in New York City, the AP reported, received almost $5 million. In 2001, the school established the Sackler Institute for Developmental Psychobiology with a gift from the Sackler Foundation.
Other schools the AP found to have accepted donations from the Sacklers in recent years were Yale University; Brown University; the California Institute of Technology; the University of Washington; the University of Connecticut; and the Imperial College London.
More than 2,000 local governments filed a lawsuit against Purdue Pharma for downplaying the addictive traits of opioids. In September, Purdue Pharma agreed to settle the lawsuit for about $3 billion in cash over several years.
In 2007, Purdue Pharma and its three current and former executives pleaded guilty to misleading the public about the risk of addiction and were forced to pay more than $630 million in fines.