College's 'White Citizenship as Terrorism' Student Event Sparks Backlash
A liberal arts college in central Kentucky faced criticism on social media this week, after news of its virtual event linking Trumpism to white nationalist and supremacist violence garnered attention online.
The event, hosted by Berea College's Women's and Gender Non-Conforming Center and co-sponsored by its Law, Ethics, and Society department, was titled "White Citizenship as Terrorism: Make America Great Again, Again." It took place on Wednesday afternoon, via Zoom, and included discussion from Amy Brandzel, a professor of American and women's studies at the University of New Mexico whose research areas focus on queer and feminist theory, critical indigenous studies, legal studies and citizenship. Brandzel authored the 2016 book, Against Citizenship: The Violence of the Normative.
Berea College's virtual seminar sought to examine the ways in which Donald Trump's rhetoric and influence during his presidency informed a culture of violence, and in effect worked to "create a state fear towards particular communities and identities."
Trump's contributions to countrywide divisiveness in terms of race, class and citizenship status have been widely discussed issues, as well as the effects of his presidency on racism, xenophobia, right-wing extremism, and white supremacist violence.
"Despite calls for multiculturalism and color-blindness, segments of white America mourn their so-called loss of privilege, consistently begging to return to the nostalgic past in which their esteemed value as white citizens went unquestioned," read the description attached to Berea College's Wednesday event.
"Trump's 'Make America Great Again' appears to follow suit by offering a seemingly benign promise to return America to a previously 'great' past. But the offer to 'Make America Great Again, Again' requires we refocus on how the last four years of daily tweets and administrative actions redefine whiteness," it continued.
"If terrorism is defined as the use of violence and threats to create a state fear towards particular communities and identities, then this is what 'Trumpism' is at its core. This talk offers to resituate Trumpism and white citizenship as forms of white terrorism enacted against the majority of people living within the borders of the U.S. and beyond."
Some Twitter users took issue with the language included in the event's description, and its association between Trump, whiteness and terrorism.
"So you hate white people for being white?" one social media user wrote in a message shared Tuesday. The user went on to claim the event promoted racism toward white Americans, a sentiment also expressed by a number of additional users who responded negatively online.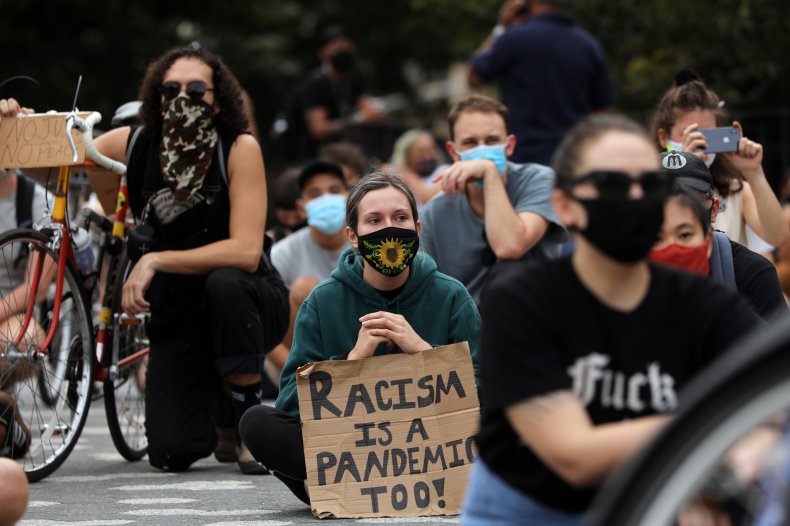 Berea College, the first interracial and co-educational college established in the South, addressed backlash it received at the end of last week. At the time, a handful of outlets, including Fox News, had recently published reports about the then-upcoming seminar. The school referenced "several emails from concerned persons" in a Twitter thread posted Friday, which defended the event and noted that "open, honest dialogue is essential to understanding racism and moving toward an anti-racist society."
"We encourage open [dialogue] on difficult topics. Racism and white nationalism have been topics of great debate over the past five years. The event planned for next week seeks to confront aspects of the political spectrum that relate to the difficult topic of race in America," the college said in one of its tweets. "While that may cause discomfort, it is a valid and important conversation in this time of political and racial division. It is our hope that these types of conversations will occur across the country."
Newsweek reached out to the Women's and Gender Non-Conforming Center at Berea College for further comment and will update this story with a response.