Colleyville Poses an Urgent Question: Will Biden Take Antisemitism Seriously? | Opinion
Saturday's Congregation Beth Israel kidnapping in Colleyville, Texas, holds important lessons for federal policymakers. Yet based on early reports, it appears that these lessons are falling on deaf ears, as federal authorities misconstrue what happened in Texas, just as they so often do.
As we now know, Malik Faisal Akram, 44, allegedly held four persons hostage in order to demand freedom for imprisoned terrorist Aafia Siddiqui. Siddiqui was convicted in 2010 of attempting to kill U.S. officers in Afghanistan and is serving an 86-year sentence at a federal prison in Fort Worth, Texas. But public comments suggest that even the Federal Bureau of Investigation has failed to understand that antisemitic character of this event, which will undoubtedly hamper corrective action.
The first lesson is that law enforcement often have difficulty recognizing antisemitism, even when it stares them in the face. To be clear, we should recognize the good work of those who flew to Texas to put themselves in harm's way and eventually rescued all the hostages without physical injury. Nevertheless, Matthew DeSarno, special agent in charge of the FBI's Dallas office, reportedly stated that "We do believe from our engagement with this subject that he was singularly focused on one issue, and it was not specifically related to the Jewish community."
Jewish leaders have understandably decried this failure to understand that the core of this crime is antisemitism. It should be obvious that this crime was centrally connected to the Jewish community. The attack, like the 2019 shooting in Poway, California, and the 2018 Squirrel Hill mass-murder at Pittsburgh's Squirrel Hill, took place at a synagogue. The victims were a rabbi and his congregants. The perpetrator's cause was to release Siddiqui, an infamous anti-Semite who dismissed her legal defense team because her lawyers were Jewish and who wanted jurors to take DNA tests to make sure they were not Zionists.
In a sense, the FBI's mis-step feels like déjà vu. Governmental officials routinely fail to recognize antisemitism even when it stares them in the face. In one famous example, French law enforcement officials arguably botched their investigation of the 2006 Paris kidnapping of Ilan Halimi, due to their initial failure to recognize the perpetrators' antisemitic motivation until it was too late to prevent his murder. In another, the Obama administration infamously failed to recognize the obvious antisemitic motivation for the mass-shooting at a kosher deli, also in France, until reporters explained the obvious connection to White House staffers.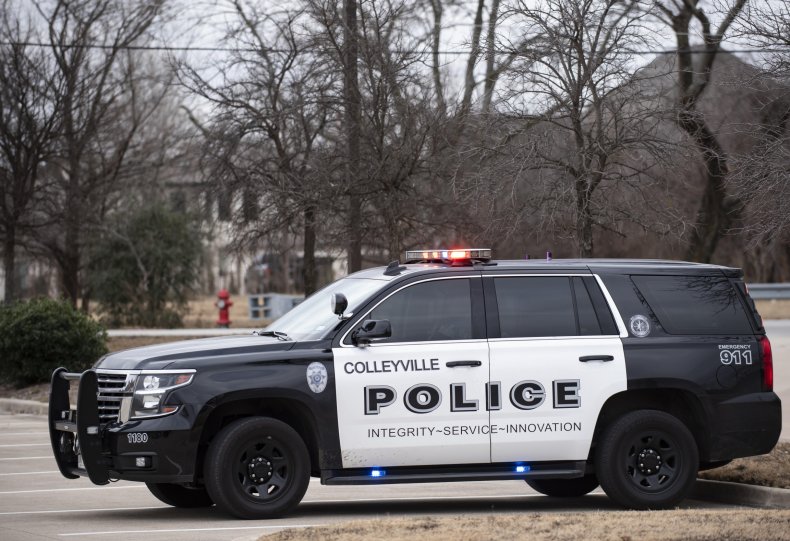 FBI officials were apparently confused because Siddiqui was incarcerated for crimes that appear unrelated to Jews or Israel. Moreover, this does not appear to be one of the many situations in which Jews are held collectively responsible for supposed actions of the State of Israel, such as widespread attacks on Jewish Americans attacked last May in the wake of Israel's conflict with Hamas.
Rather, Akram's alleged attack on Jews is consistent with a widespread anti-Zionist conspiracy theory in which Zionist Jews are accused of orchestrating many of the world's evils, whether they relate to Israel or not.
Siddiqui herself held such beliefs deeply. "Study the history of the Jews," she once said. "They have always back-stabbed everyone who has taken pity on them and made the 'fatal' error of giving them shelter."
This toxic ideology must be understood not as an opposition to the political ideology of Zionism but rather as an evolution of age-old antisemitic ideology.
To his credit, President Joe Biden has acknowledged the antisemitic aspect of this crime. "Let me be clear to anyone who intends to spread hate," he said this weekend. "We will stand against antisemitism and against the rise of extremism in this country." It is imperative that governmental responses to the Colleyville hostage-taking proceed from this basis, rather than from the FBI's initial conclusion.
The second lesson is that words have consequences. Those who see Colleyville for what it is will understand that it developed out of a particular context. Just last month, the Council on American-Islamic Relations, came out in support of its San Francisco executive-director, Zahra Billoo, when she said that Zionist synagogues are "enemies" who are part of a conspiracy behind Islamaphobia. We should not assume that Akram was specifically aware of Billoo's widely-disseminated remarks. Such ideas are, however, sadly widespread in both North America and Europe, and are shaping the climate of opinion on significant swaths of the internet as well as on many university campuses.
To its credit, CAIR quickly condemned the hostage-taking, writing on multiple platforms that "no cause can justify or excuse this crime." This belated statement is welcome, but will deserve applause only if it provokes such organizations to carefully assess the extent to which they have poisoned public discourse with anti-Zionism. In higher education, where anti-Zionist ideology is rampant, students, faculty, and administrators should also carefully assess whether they too are contributing to a lethal environment.
The third lesson of Colleyville is that the current surge in antisemitism requires urgent attention. Last year, the European Commission wisely established a strategic plan for addressing antisemitism. The Biden administration should quickly do the same. The plan should include better training for law enforcement, security for religious institutions, a White House antisemitism coordinator, and clarity on definitions. On the question of definitions, the administration could take a lesson from Virginia's new governor, Glenn Youngkin, who on his first day in office, which coincided with the Colleyville attack, issued an executive order which wisely incorporates the International Holocaust Remembrance Alliance Working Definition of Antisemitism.
This work should be undertaken quickly. The Texas attack underscores a problem that has increasingly reached across our country. According to an American Jewish Committee survey, for example, one in four Jewish Americans experience antisemitism last year.
The Biden White House did not send the right message, to say the least, when it announced last month that it was delaying and downgrading rule-making on combating antisemitism to a "long-term action." The government's response to antisemitism, and other forms of hate, must be conducted with urgency.
Kenneth L. Marcus is Founder and Chairman of the Louis D. Brandeis Center for Human Rights Under Law and author of The Definition of Anti-Semitism. He served as the 11th Assistant U.S. Secretary of Education for Civil Rights.
The views in this article are the writer's own.