Colm Toibin Reflects on Dublin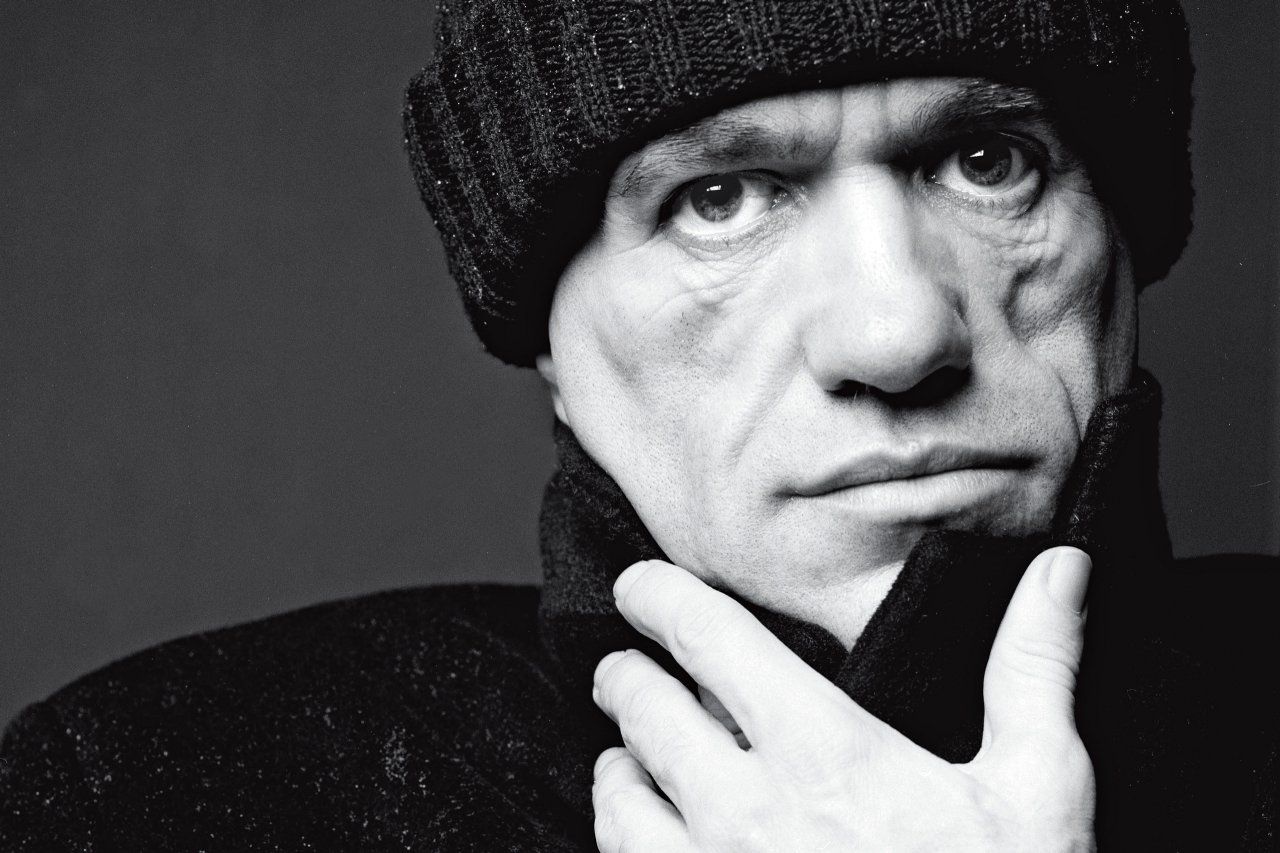 Colm Toibin spends much of his time lying down, on a sofa, in the back room of his four-story Georgian house in Dublin, reading. The rest of his time is either spent at his writing desk, in New York (where he teaches a creative writing course at Columbia University), or doing all the errands that come with being an internationally known writer.
For the past 40 years Toibin has lived in Dublin—producing numerous essays, a play, and seven works of ­fiction—but it is only recently that the city has begun to creep into his writing. And yet he has managed to become as synonymous with Dublin as many of his historical counterparts, whose spirits add an extra layer to the city.
Can you describe the area of Dublin that you live in?
I live right in the center of Dublin. One block from St. Stephen's Green and one block from Fitzwilliam Square, so it's right in the city. If I go out of the door and turn right, let me think, if I walk down the bottom of the street, turn left and turn right again, I will come to the house—I'm only talking three or four blocks here—where Oscar Wilde's parents lived. It's on the corner of Merrion Square. Then tucked around the corner from there is Sweny's chemist, and it was in that shop that Leopold Bloom, in 1904, bought the lemon soap. You can still buy the lemon soap. Until about two or three years ago, Sweny's didn't realize the importance. They thought you could just buy lemon soap as an ordinary thing. Now, unfortunately, not only do they sell Viagra and all those other things, but they have a picture of James Joyce in the window. It's sort of a pity, because until only two or three years ago it was just an ordinary chemist shop, and they didn't know and they didn't care. Now they do. It's a pity.
The problem is that most of the time I don't think about this at all. Do you know what I mean? I'm telling you all this, but most of the time I have many other things on my mind. I never think, really, about James Joyce, Oscar Wilde, Gerald Manley Hopkins, or Cardinal Newman because these are just normal streets in the city where you go to buy things.
Is there anywhere in Dublin that you feel comfortable enough to go to write?
No. Absolutely not. Dublin is such a funny place. If you tried to write a novel in a café, every single person around you would try to make a joke. They'd be like, "How's the book going, Colm?" or "Hey, you're working hard today." There would be no moment you'd be left to relax. I mean, everybody would be very cheerful, but there would be an element of mockery. It wouldn't be full mockery, but it would contain an element of it. It could be anything; people would think to say anything.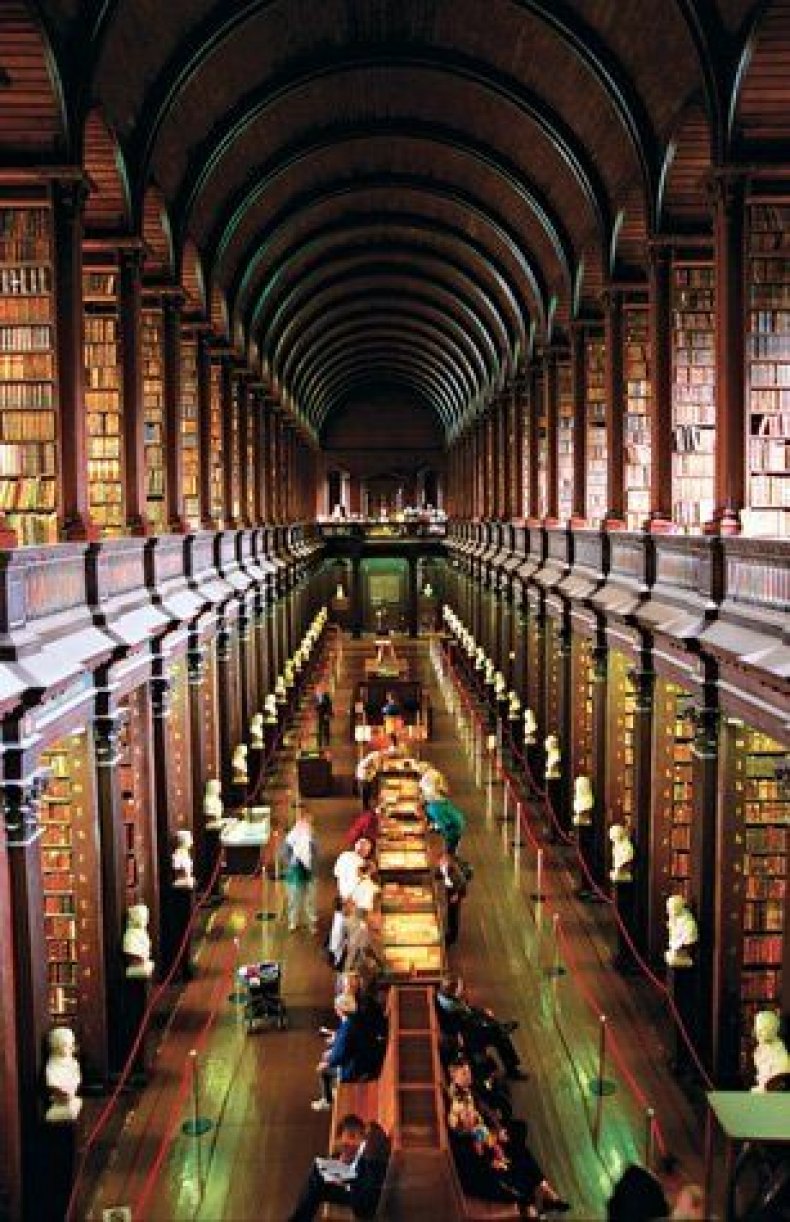 That's interesting in the sense of your relationship with the city. It sounds as though you're as much a part of it as the places you've talked about.
No, that's not entirely true. What it is, there's no Hollywood and there's no Wall Street. So with no real actors living in the city—I mean, Jamie O'Byrne lives in New York—it's not just me, it's any number of writers. We're the sort of the front line of the city, that in other cities rich people might be, or actors might be, or big, big nasty-looking politicians might be. But here, that's not the case.
Do you find the literary history of the place overbearing as a writer?
I don't think about it. It's a funny business because it's so normalized and built into the fabric of the place, so you can inhabit the place without putting any thought into it. Dublin has got something I think is interesting, not just for writers, but for everybody. The history sort of thickens experience. It gives experience an extra layer of taste because certain things have happened. In other words, if you find yourself in a Dublin winter, in the top room of a house, being miserable, as I have, then the fact that Hopkins was not far away doing the same thing, I don't know if it helped or not, but it certainly means that you feel a sort of thickening of the experience.
Where do you buy your books?
There are two bookstores in Dublin that I use. One is called Hodges Figgis, and that was mentioned in Ulysses. That's a big bookstore on Dawson Street. The other place is a smaller bookstore just in front of Trinity College, and that's called Books Upstairs.
Do you use libraries at all?
Yeah. Sometimes for research I go to the national library, which of course, again, I'm sorry to tell you, is where Yeats went every day and it's where Joyce went, so that has this mental association, too. When I go in, they generally say the same thing to me, which is very sweet, and they say in a very earnest sort of way: "Will you be with us for long?" Meaning, are you just going to check a book out, 
or are you on a trawl for something 
more serious?
Your new book, The Testament of Mary, was initially performed as a play and put on in Dublin. Novelists, quite rightly, are rarely privy to the immediate reaction their work receives, so how did you find that?
Well, it was a monologue. It wasn't ... in other words ... we shortened it. An actress learnt it by heart, and a designer designed it. Yeah, it was a play. I was in the theater! I went a few times, but it was the rehearsal part that was interesting for me. Just watching and going to work every day and trying to get it right. But I have to say, I was in such a state of shock I don't really know what I thought. I didn't feel anything much. I started smoking again, so I was far more interested in seeing who had a cigarette. I've stopped smoking again. I was drinking as well. It was quite exciting. It was like being adolescent, and so my memory of it is quite odd and confused.
Dublin sees a huge number of literary tourists. Is that something, as a living writer, you have to play your role in?
You know, one day I was working and I forgot it was Bloomsday, and I went down to the supermarket and I was walking up the street with two bags. I bumped into a whole lot of literary tourists, and they all thought I was acting out a part of a character from Ulysses, but they couldn't think who in Ulysses carried two shopping bags. So I said, "No, no, I'm just an ordinary person going home. From the supermarket. With two bags. On Bloomsday."
In your essay collection, New Ways to Kill Your Mother, you clearly show an interest in the relationships writers have with their families and their surroundings. Has your relationship with Dublin been affected by your writing?
I've never really written about Dublin because I'm not from the city. I came here when I was about 17. It's taken me about 40 years to write about Dublin, and in this last book of stories [The Empty Family] I think there's only one or two set in Dublin. It's slowly beginning, though. I find I can only really write about a place when I've lost it. I think the element of loss is ... not essential, because it's hard to say what's essential, but it's very powerful if you use it. I mean if you use what you've lost and not worry about what you have.
In Testament, there's an element of loss for me because Dublin was at one time one of the great Catholic cities in the world. It isn't now. What was strange last night was that I was at an opera, and there were a lot of people there and there were also some priests. I was pretty worried about seeing them because I didn't know how they would respond now that the book is out. In fact, everyone was being very nice to me. You know, I don't think we could have published this book in Dublin in the past. It's as simple as that. There wouldn't have been as much ease and normality about publishing such a book because it was a much more Catholic place. So, I guess part of the book is this element of loss and loss of the sacred. The loss of something that meant so much to everyone at the time, where now people prefer shopping.
Which other Dublin-based writers can you recommend?
I think Roddy Doyle, Dermot Bolger, and Anne Enright in one way, and John Banville in another. They've really written the streets in recent years.