Colombia Considers Chemical Castration for Rapists Amid Rise in Child Sex Abuse Cases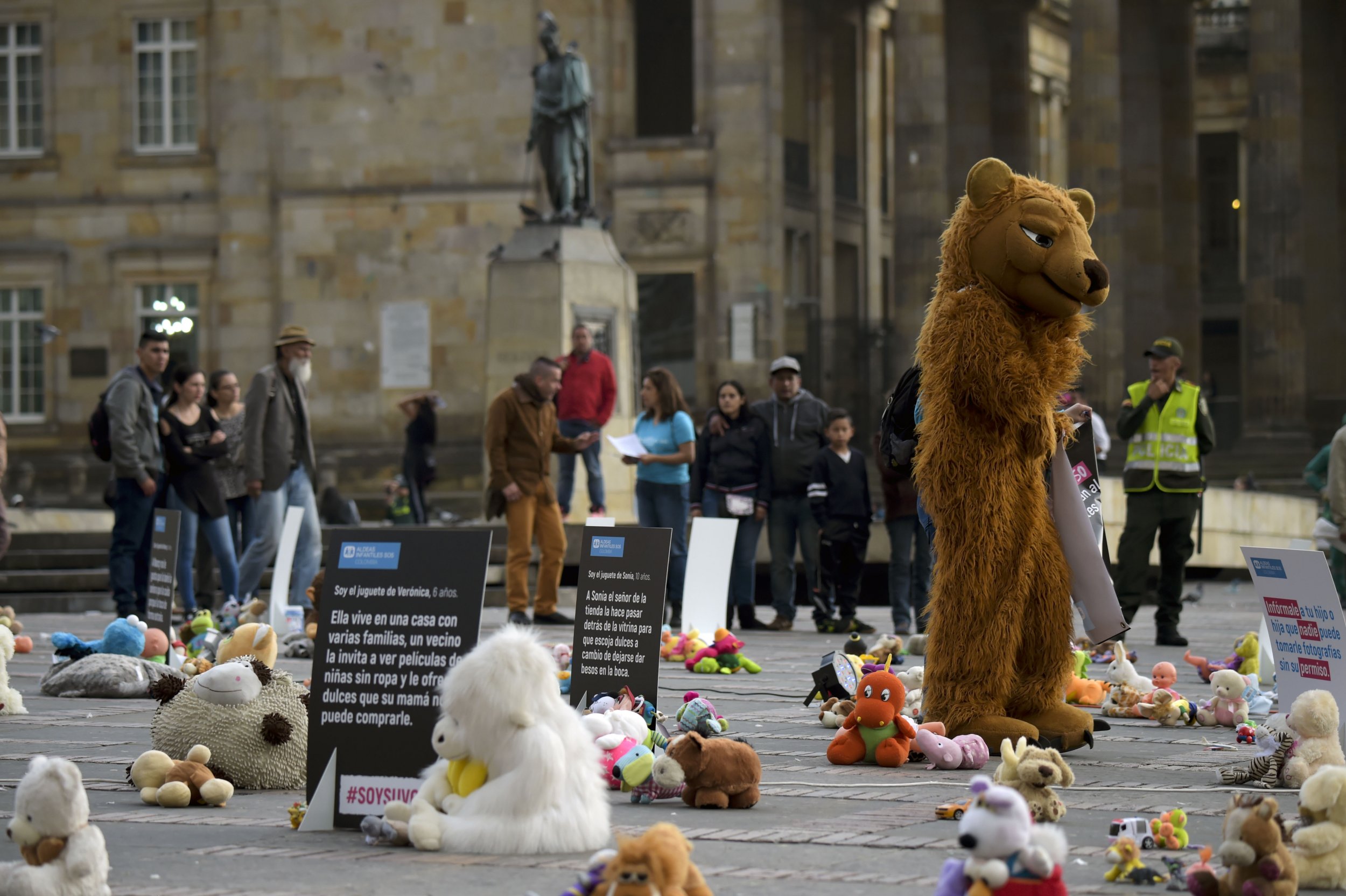 This week, the Colombian Senate approved a bill to combat child sex abuse that includes the use of chemical castration for child rapists. The country is grappling with a staggering number of cases of sex crimes against minors, according to local reports.
The bill will now have to be passed by the country's House of Representatives. Convicts can also voluntarily ask the Health Ministry to receive free "anaphrodisiac" drugs that lower sexual desire, coupled with psychiatric and psychological treatment. The proposal includes a national criminal registry that would monitor offenders' conduct in order to avoid future sexual assault, as well as prison sentences between 30 to 41 years.
Senator Maritza Martinez of the U Party, who authored the bill, told local press, "It's not about genital mutilation for men and women or whoever commits this kind of offense, it's about taking medication—via tablets or injection—to inhibit and curb sexual desire in rapists."
She told radio station La FM, "Every hour in Colombia, two minors are being raped, which is almost 48 children per day, so it is imperative that we bring in an instrument to control this crime, and that's what the bill is for."
The legislative move comes after a public outcry over child rape cases. In January, a man, also known as Ferocious Wolf, who allegedly assaulted at least 274 children in Colombia, was arrested in Venezuela after a five-year-long manhunt. The 37-year-old suspect, Juan Carlos Sánchez, sold footage of children being abused to pedophiles, Colombian newspaper El Tiempo reported at the time.
Another brutal crime that shocked Colombia was the death of 7-year-old Yuliana Samboní, who was kidnapped, raped and killed in 2016 by suspect Rafael Uribe Noguera, a 38-year-old architect. Thousands of people took the streets and social media to demand justice. Noguera was sentenced to 51 years in prison in 2017, BBC Mundo reported.
Other countries have used chemical castration—either by force or to reduce prison time—including Argentina, Australia, Estonia, New Zealand, Poland, Russia and Moldova, CNN reported. Only seven U.S. states—Georgia, Florida, Louisiana, Montana, Oregon, California and Wisconsin—have chemical castration as an option for some sex offenders, but it's rarely used.
In February, Oklahoma introduced a bill that would allow chemical castration as a condition to release convicted sex abusers, but it may not be approved because it is likely to violate the Constitution's 8th Amendment, which states that no "cruel and unusual punishments" should be inflicted, Time indicated.
Amnesty International called chemical castration an "inhuman treatment." The organization added that "any crime shall be punished in a way that abides by the Universal Declaration of Human Rights," according to CNN.
Further, any form of castration does not fully ensure that a person would stop committing rape or be sexually dysfunctional.
"You can be castrated and still have an intact penis," Dr. Andrew Kramer, a urologist at the University of Maryland, told ABC News. "If he was castrated, his testosterone levels would drop significantly but not all the way to zero. Most testosterone is produced by the testes, but some is made in the adrenal glands above the kidneys."