Colombia's Cocaine Production Continues to Grow and Break Records
Cocaine production continues to rise dramatically in Colombia despite government efforts to curb the illicit market, a new U.N. report has shown.
Instead of slowing, the cocaine market is booming in the South American country, expanding to hit a new record last year, Reuters reported citing the U.N. on Wednesday. Some 423,000 acres of land were used to grow coca, the plant whose leaf is the main ingredient of the drug, in 2017. That represents an increase of 17 percent over the previous year. According to the report's estimates, enough coca was grown to produce 1,520 tons of cocaine, an increase of 31 percent from 2016.
"I want to express my deep concern about the amount of money that is moving around illicit drugs," Bo Mathiasen, the United Nations Office on Drugs and Crime (UNODC) representative to Colombia, said, France 24 reported.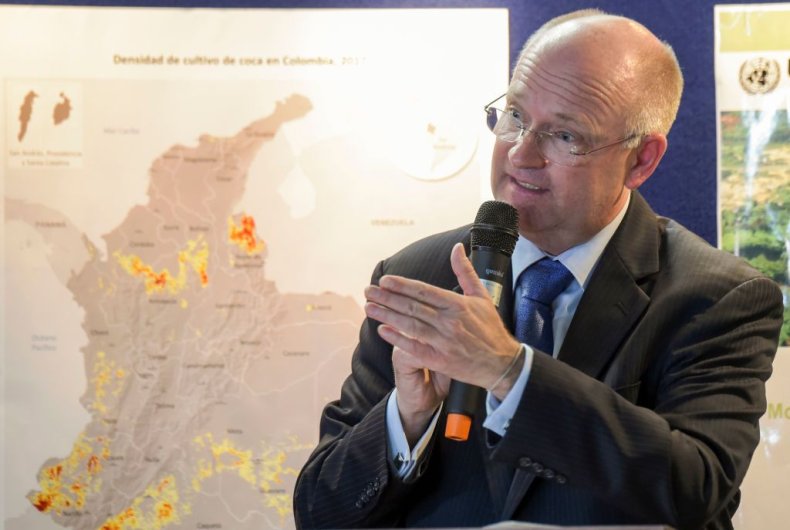 The Andean nation remains the world's leading cocaine producer, with much of the product headed for consumption in the U.S. As part of a 2016 peace deal between the government and rebel groups in the country, Colombian authorities have aimed to help farmers switch out their coca crops to legal alternatives, such as cacao (which is used to make chocolate) and coffee plants, according to The Guardian. But some farmers have complained that the military has been forcibly destroying their crops before they were able to switch.
Meanwhile, cocaine production continues to thrive. The report said that the "potential production of cocaine has a value of $2.7 billion in the local market," warning that those proceeds "could undermine peacebuilding efforts, weaken the culture of lawfulness, strengthen armed groups and delegitimize democratic institutions through corruption and illicit financial flows."
Ivan Duque, who took office as president in August, had suggested restarting an aerial fumigation program that uses glyphosate to kill the plants, according to Reuters. The program was suspended under former President Juan Manuel Santos in 2015 when the World Health Organization warned that the chemical plant killer could cause cancer.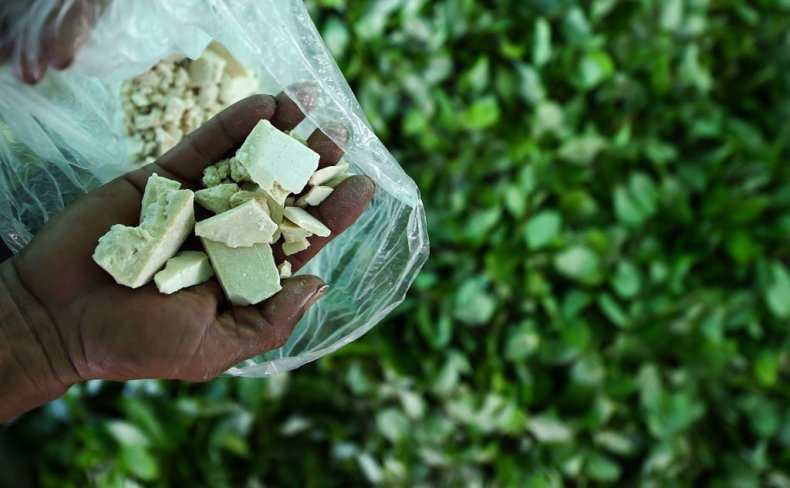 In June, Santos authorized low-flying drones to use the herbicide as part of the fight against cocaine. But the country's constitutional court has pushed back, saying that studies and strict regulations are required if the carcinogenic chemical spray is to be used again.
With the release of the new report, Duque vowed that Colombia would implement a new strategy to address the illicit drug trade.
"Our goal in the next four years is to have concrete results," he told journalists, Reuters reported. "So we can at least eradicate more than 70 percent of what we have today."