Climate Change Caused Colombia Mudslide that Left More than 250 Dead, Says President, UN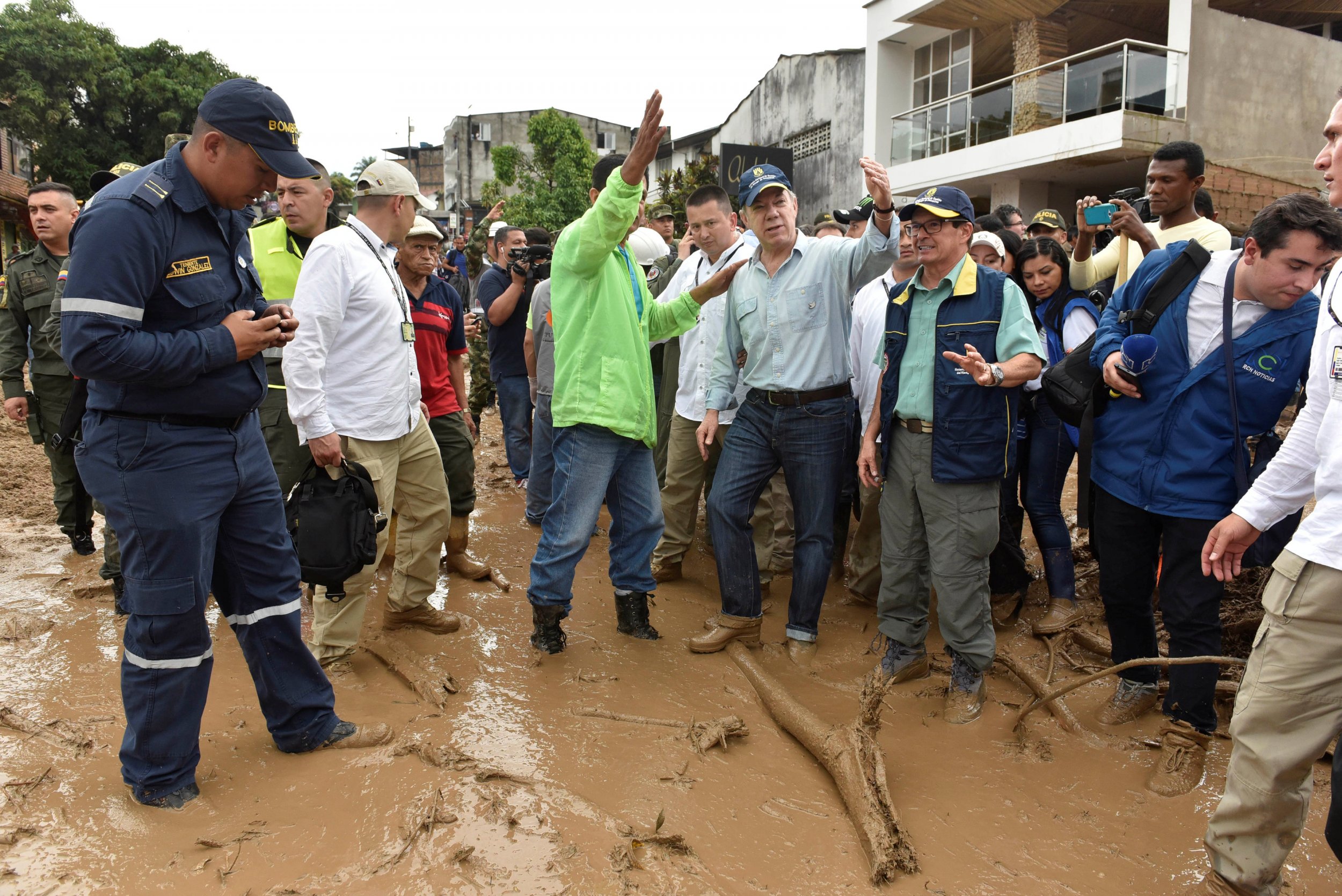 Climate change was to blame for a devastating mudslide that washed away large swaths of the town of Mocoa in southwestern Colombia, leaving more than 250 people dead, according to the country's president and its senior United Nations official.
Around five inches of rain pelted the town Friday night, about a third of the region's expected monthly total. While most residents were asleep in their beds, rivers burst their banks, picking up mud and debris and causing a giant avalanche in the town of 40,000 in the Amazon Basin. The mudslide swept away homes, bridges, trucks and trees.
The number of confirmed deaths was put at 254 by President Juan Manuel Santos in a speech Sunday, although local reports said the figure could be as high as 300. More than 200 have been injured with another 200 hundred reported missing.
Santos, who has vowed to rebuild the town to make it more resilient to such floods, said that climate change was responsible for the disaster.
"Here we are facing a disaster caused by nature, by climate change," he said.
That assessment was shared by the UN's Resident Coordinator in Colombia, Martin Santiago.
"Climate change has generated tremendous results in terms of intensity, frequency and magnitude of these natural effects," he said," reported El Heraldo. "The nature and magnitude of the event, the catastrophe, is tremendous."
Santiago warned that the impact on the region will continue to be felt for some time due to its vulnerability and poverty. He said the government and international agencies needed to be on "full alert" to strengthen their response "so that we can all live up to the challenges of natural disasters aggravated by the intensification of climate change."
The mudslide was just the latest disaster caused by heavy rain to strike the region in recent months. Around 90 miles north of Mocoa, in the town of El Tambo, nine people died because of a landslide in November. A month earlier, another landslide that engulfed a highway near the city of Medellin, further to the north, killed at least six people. And in neighboring Peru, heavy rain has caused flooding that has left dozens dead since the start of the year.