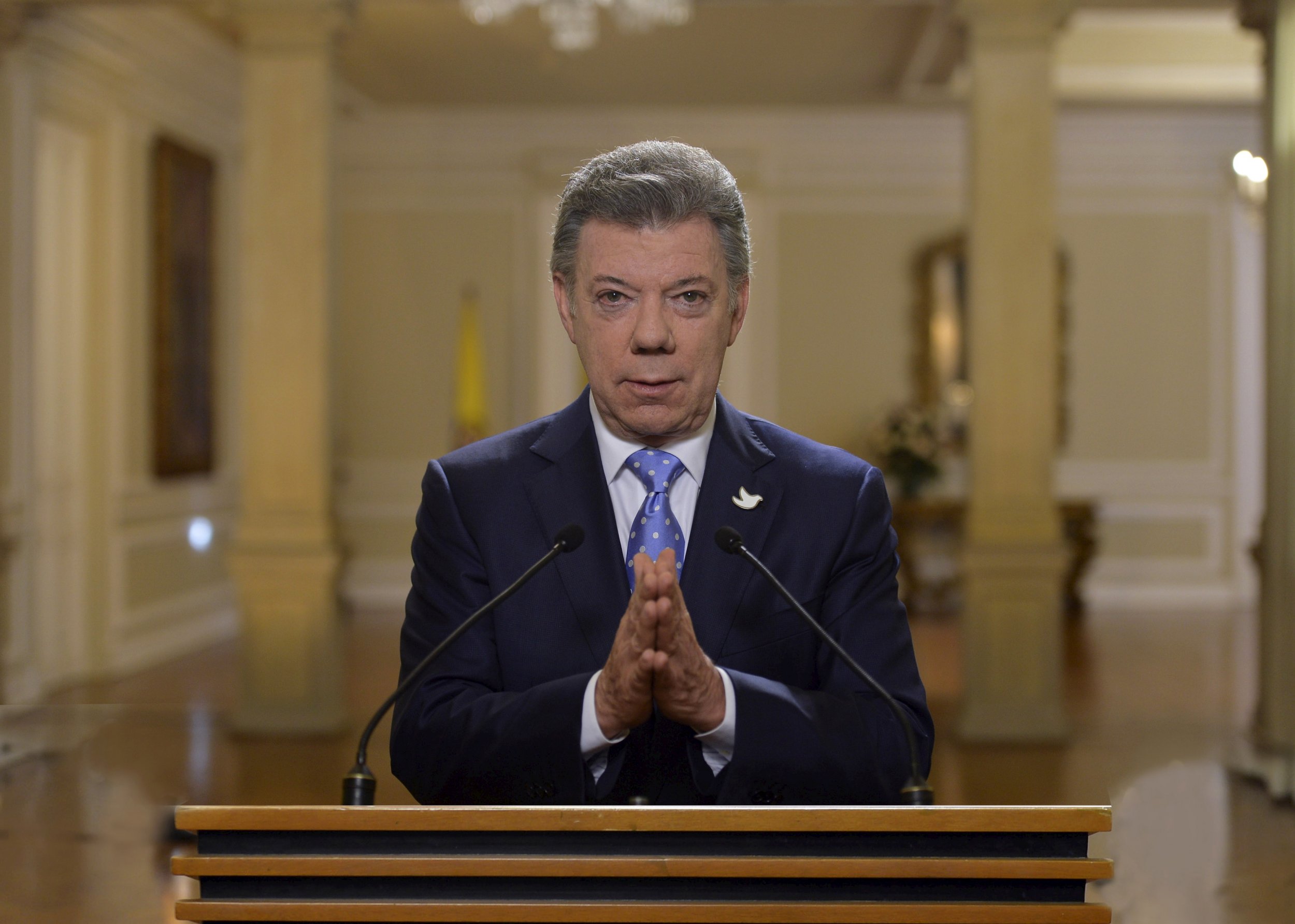 Colombia's President Juan Manuel Santos hailed a reparations deal agreed with FARC rebels on Tuesday as an "important step" towards a conclusion to a decades-long civil war.
Peace talks between FARC guerrillas and the Bogota government have been ongoing for three years but the deal, which will see reparations and justice for victims of the civil war that has been waged since 1964.
"The national government and FARC have agreed to create an integral system of justice and reparations...fulfilling our commitment to place victims at the center of the peace accord," both parties said in a joint statement in Havana, the host for peace talks since 2012, AFP news agency reported.
The agreement will see victims offered protection, special tribunals formed that will try people suspected of major crimes in the conflict, a unit that will help search for those people who have disappeared during the conflict and rights for victims to claim compensation for damages caused as a result of the conflict.
Santos said that "one of the most sensitive and complex points of the peace talks" had been solved by both sides.
"2016 will be the year that Colombia sees a new dawn," said Santos, BBC News reported. "The dawning of a country without war, in hopefully a united country that can move towards its maximum potential...The hour of peace has arrived in Colombia."
The Colombian leader added that the country was on course to end the conflict by the deadline set for March 23, 2016. The end of hostilities, which have taken 200,000 lives, will introduce an amnesty, with reduced sentences for those who admit guilt though it will exclude those responsible for war crimes and crimes against humanity.