Colombia Probes Alleged Plot to Assassinate its President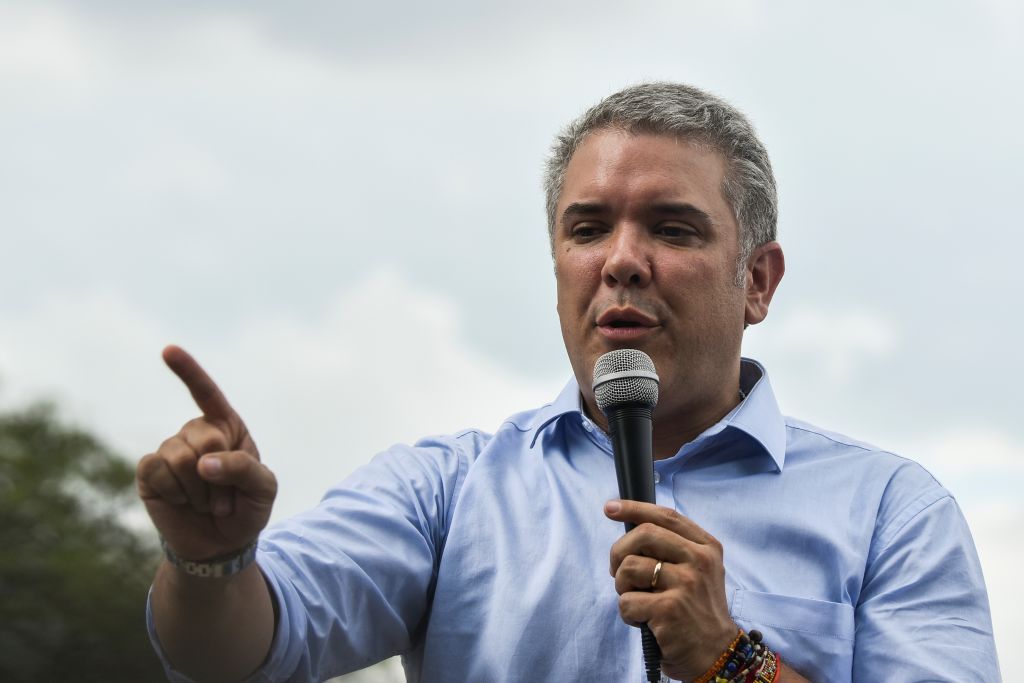 Colombian authorities are investigating an alleged plot involving three Venezuelans to assassinate President Iván Duque.
Foreign Minister Carlos Holmes said in a video posted on Twitter Saturday that intelligence services had uncovered evidence of a credible threat to the life of conservative president Duque.
"With immense concern and the utmost condemnation, I want to inform the international community that, in effect, for the past several months intelligence investigations have been taking place about possible attacks on the president's life," Holmes said in a video posted on Twitter, reported the Associated Press.
"Added to that is the recent capture of three Venezuelan citizens found in possession of weapons of war, which further increases concerns."
Police and military sources told Reuters that on December 21, two Venezuelan men were captured on a bus in the northern city of Valledupar carrying two 5.56 caliber rifles.
A third Venezuelan man arrested days later was also armed, they told the agency, Investigators are attempting to establish if there are links between the presence of the armed men in the country and plots to kill Duque, who was elected in August.
Duque, a former economist, has been strongly critical of the left-wing government of President Nicolas Maduro in neighboring Venezuela.
He branded Maduro a "dictator" after the latter's victory in May's disputed elections, and has called on the international community to isolate Venezuela.
Maduro has previously accused Colombia and the U.S. of plotting his own assassination.
In December he claimed that White House national security adviser John Bolton was the U.S. official responsible for plotting his death.
"John Bolton has been assigned with the job organising my assassination, deploying foreign troops and imposing a transitional government in Venezuela," he told journalists in Caracas.