Colombia Seizes $240 Million Cocaine Haul in Record Drug Bust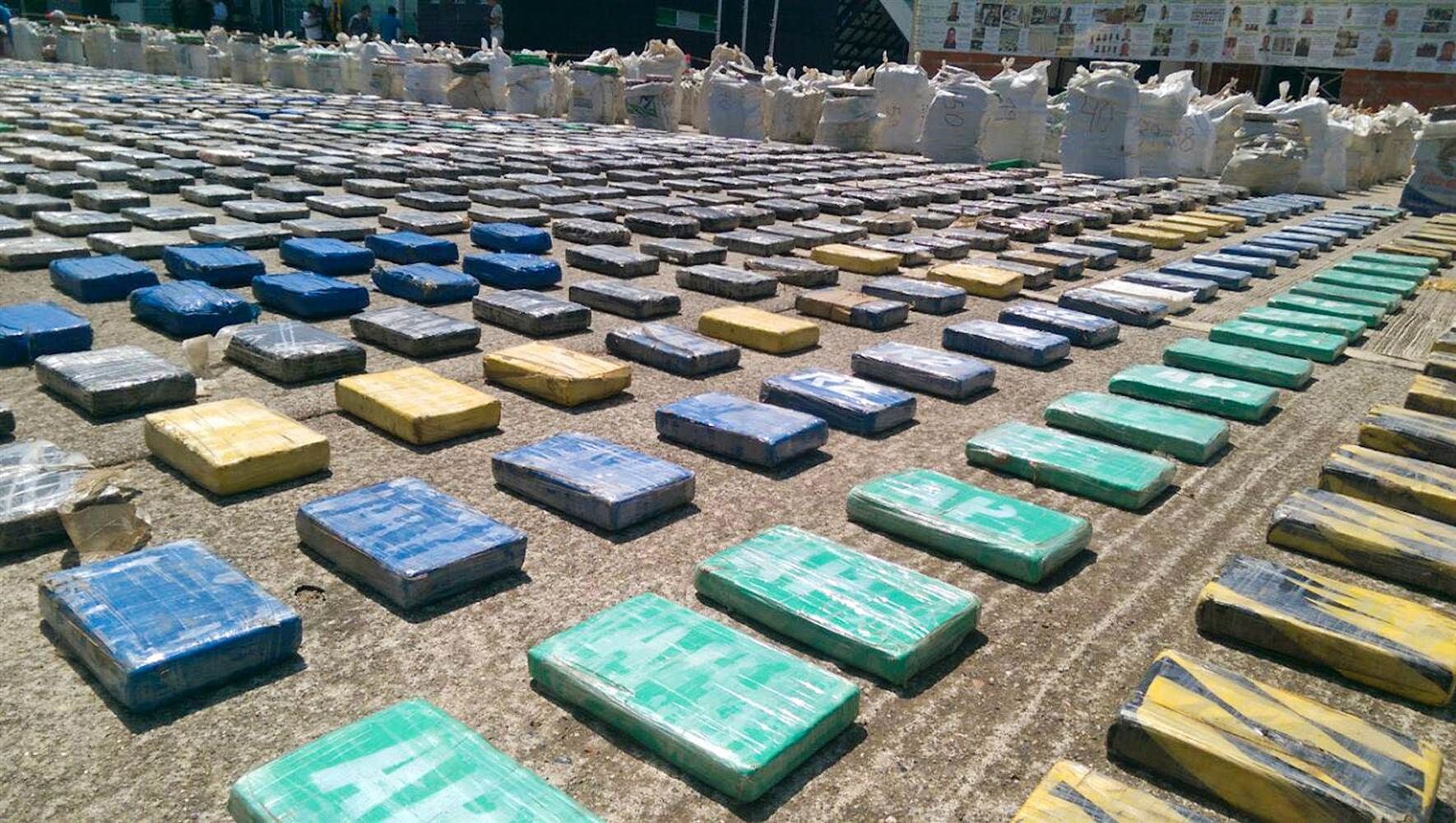 Colombian police have made the biggest drugs haul in the country's history, confiscating 8.8 tons of cocaine worth $240 million from under a banana plantation, the government said on Sunday.
Authorities said that the narcotics belonged to the Clan Usuga gang after a raid in the northwestern town of Turbo that saw them arrest three people. Three others escaped.
Counter-narcotics forces raided the plantation last week and found the cocaine hidden in an underground bunker under a cover of cement. The drugs were likely to be dispatched to central America before moving on to the U.S. market.
"The biggest seizure of drugs in history. A hit against criminals," Colombian President Juan Manuel Santos wrote on Twitter.
Colombian Defense Minister Luis Carlos Villegas said that nearly a quarter of the seizure was packaged and "ready to go out to the export market." The Colombian police released images of the haul, with packages of cocaine laid out on the floor of the plantation.
"We have had other marine operations that have seen more kilos seized," Villegas said in a statement. "But this goes down in history as a milestone in the fight against drug trafficking."
The clan has some 2,000 members but authorities have captured 6,500 linked to the group in the last five years.
Despite authorities confiscating 278 tons of cocaine in 2015, Colombia produces almost double that figure every year.