Colombia vs. England: World Cup Cocaine Pun by British Tabloid Upsets Colombian Ambassador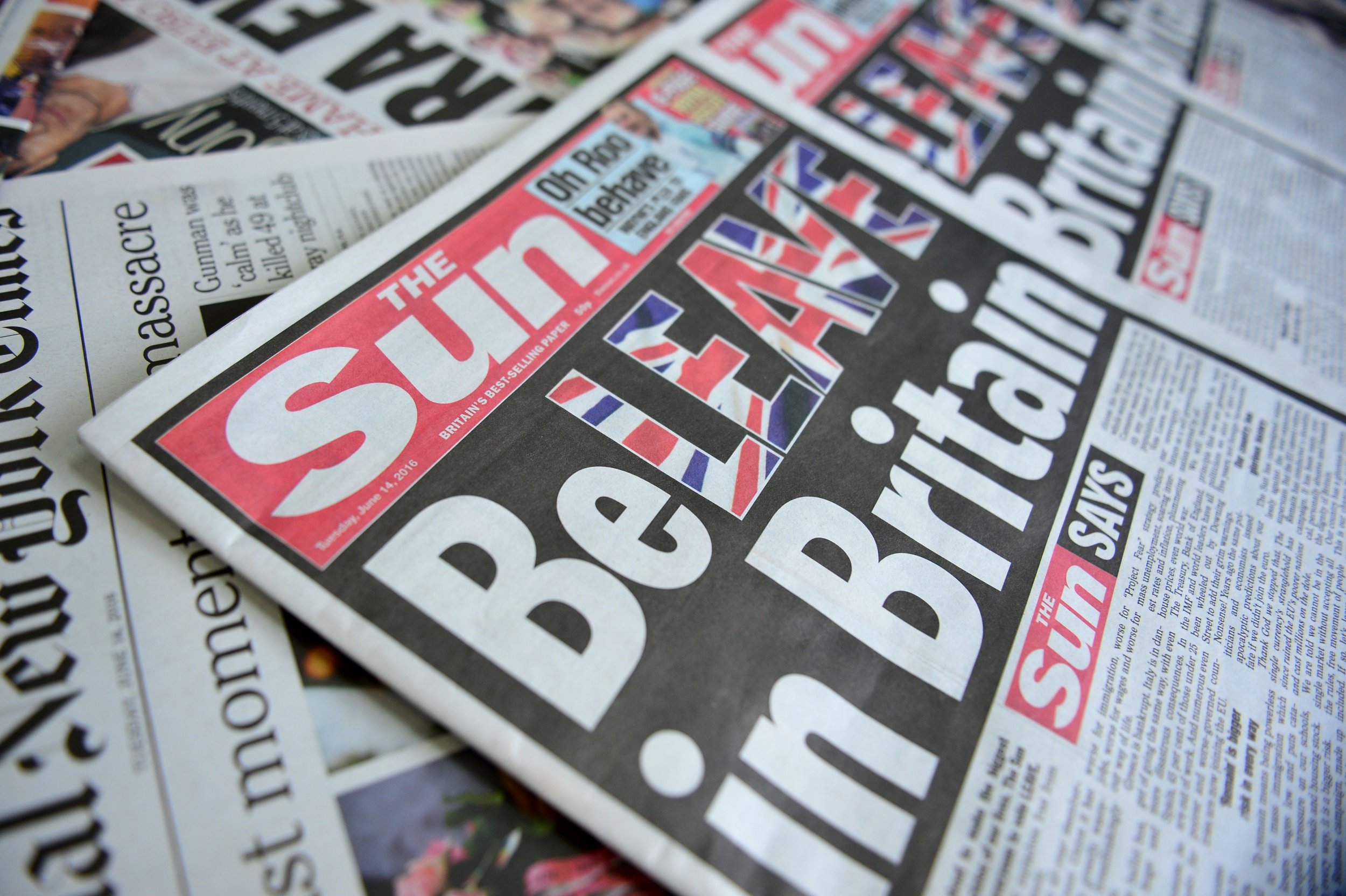 Colombia's U.K. ambassador accused Britain's best-selling tabloid newspaper The Sun of trying to "stigmatize" his home country after the paper ran a front-page headline with a pun on the word "cocaine" on the day of the country's World Cup match with England.
England will play Colombia at the Otkrytiye Arena in Moscow Tuesday night after both teams qualified for final 16. According to betting markets, England is the narrow favorite to win.
Marking the occasion, The Sun's front page featured a picture of England's prolific striker Harry Kane caped with the national flag. The headline read: "As 3 Lions face nation that gave world Shakira, great coffee and, er, other stuff, we say.. GO KANE!"
"It is rather sad that they use such a festive and friendly environment as the World Cup to target a country and continue to stigmatize it with a completely unrelated issue," said Néstor Osorio-Londoño, Colombia's ambassador to the U.K., in an email to Newsweek.
"Respect, fair play and joy for the game is all that matters tonight. We'll be cheering for Colombia and hoping we can all enjoy a great match."
Colombia has long suffered over its illegal drug trade, with cocaine at its base. Violent drug cartels and gangs continue to blight the South American country. It was home to Pablo Escobar, the notorious billionaire cocaine kingpin.
After posting The Sun's front page to Twitter, Colombians descended on the Rupert Murdoch-owned paper to voice their anger and demand respect.
"This is so WRONG and disrespectful! shame on you," tweeted La Siempreviva. "The history of Colombia hasn't been easy, this is not a joke!"
Vinicius Andrade Chi wrote: "Unbelievable how they can make fun of the suffering of an entire nation. Let's go Colombia."
"Our history is not easy, Colombia is a great country," David Urrego T. tweeted. "Our problems make us stronger. We don't like drugs. Respect us, respect our víctims."
And La Doctora House wrote: "If your country had lost thousands of lives to international dug [sic] traffic -that's you, consumers - you would not find this headline amusing. If you had lost loved ones, you would be ashamed. British sportsmanship, really?"
A spokesman for The Sun told Newsweek: "Like the ambassador, we're looking forward to a good game tonight and hope the best team wins."
The winner of England vs. Colombia will go on to play a quarter final match against the winner of the Switzerland vs Sweden match later today.