Colombia Will Stop Bombing FARC Rebels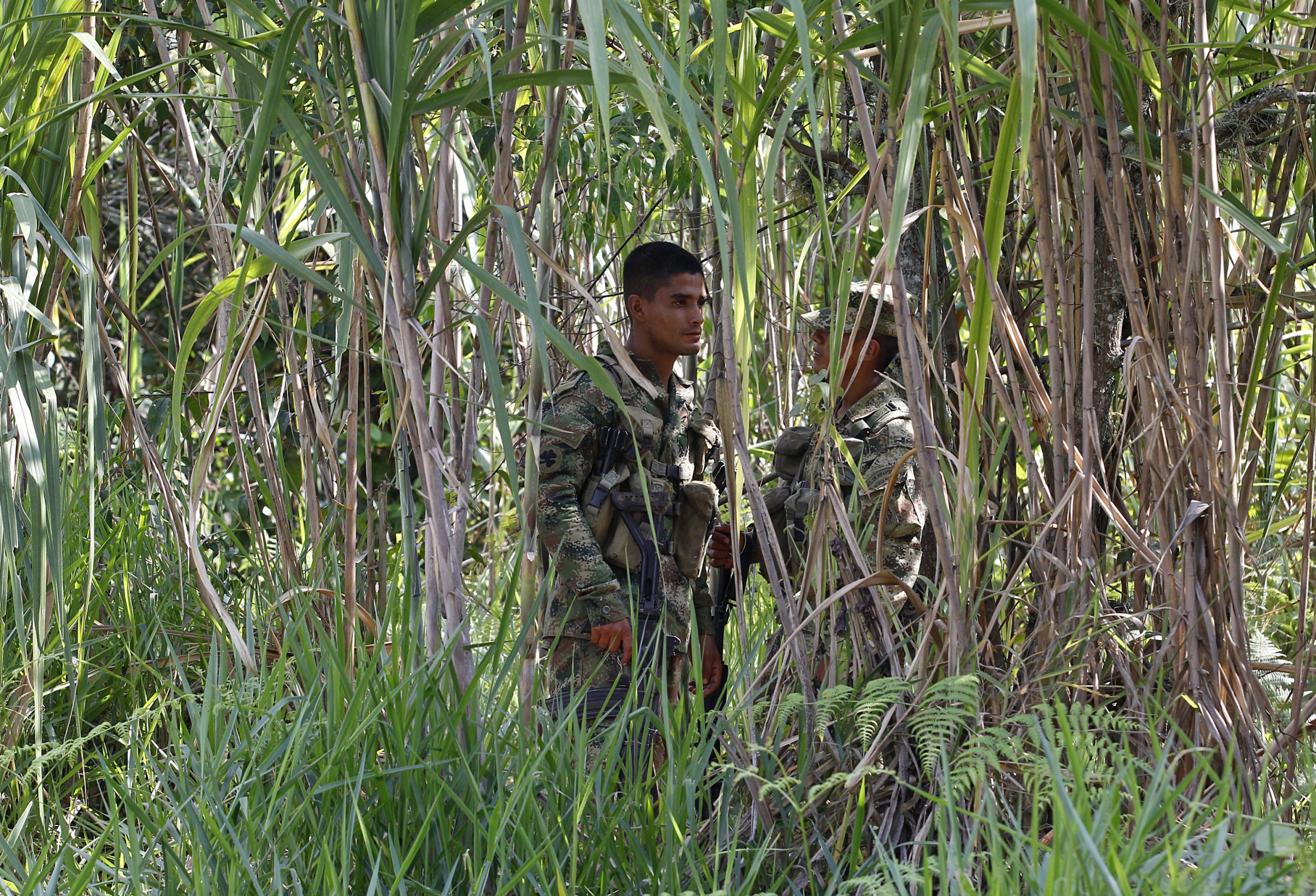 Colombian President Juan Manuel Santos said in a televised announcement Tuesday night that the military will cease bombing raids against FARC guerrilla fighters for a full month, as the two inch toward peace after five decades of civil war, reports Al-Jazeera.
The Revolutionary Armed Forces of Colombia, or FARC, had initially instituted a cease-fire in December, but the Colombian government continued to lead aerial attacks against them. The New York Times notes that bombing raids have been the military's most effective fighting tactic against the leftist rebels, enabling them to nab several high-ranking leaders, such as Alfonso Cano and Mono Jojoy.
Santos acknowledged that the rebels had kept their "indefinite, unilateral" cease-fire agreement, and he said that the halt on bombing could possibly be extended if they continued to do so in order to "hasten the de-escalation of the conflict." The violence has left more than 220,000 people dead and millions more displaced since 1964, FARC's inception. Fighting against the country's second-most prominent guerrilla group, the National Liberation Army, is not included as part of the cease-fire, reports the BBC.
The agreement comes after peace talks in Havana that started in 2012. Over the past few years, both sides have agreed to compromises regarding agricultural issues and halting the country's narcotics trade. Government forces and rebels announced on Saturday that they would be collaborating to clear rural areas of undetonated land mines, as well.
But Santos was careful to make clear that the military will resume bombing raids if FARC backs out of the cease-fire, or if people are threatened, according to Reuters.
In his televised address, Santos announced a new commission to assess progress toward peace. The commission will include businesspeople and politicians, who will advise the president on conflict resolution matters.