Colombian COVID Variant Spreading in Areas of Florida
Another variant of the coronavirus is present in Florida, where medical professionals are already struggling with a spike in COVID-19 cases due to the Delta Variant.
The B.1.621 variant, which is being commonly referred to as the Colombian Variant, is responsible for 10 percent of COVID patients at one Miami hospital, according to a health official's report on Monday.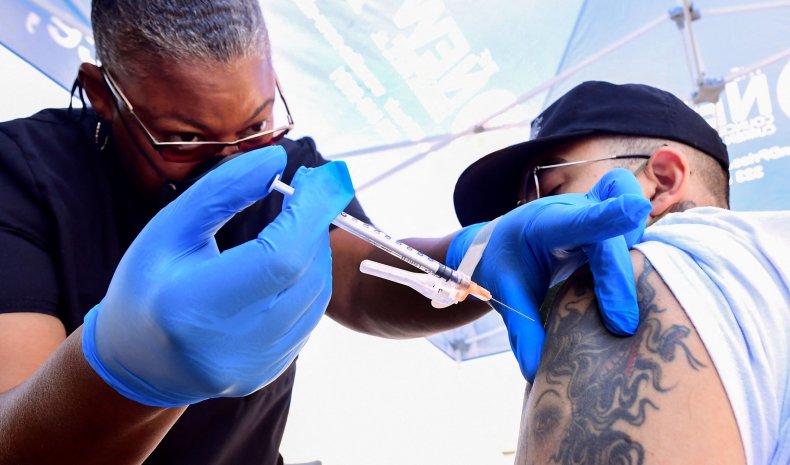 Carlos Migoya, CEO of Jackson Health, spoke with the local ABC affiliate in Miami WPLG in a story that aired on Monday. He said that 10 percent of COVID-positive patients whose results were being sequenced at the University of Miami's pathology lab were shown to have been infected by the Colombian Variant.
He cited the reason for the rise of the mutated variant, named after the country where it is believed to have originated, is due to people traveling between Colombia and Miami.
Migoya also told WPLG the rapid spread of the new variant is "a real shocking thing."
The University of Miami's sequencing lab reported the following percentages for the variant cases among COVID positives it studied: Forty-nine percent came from the Delta Variant; 26 percent were caused by the Brazilian Variant; and 10 percent were attributed to the Colombian Variant.
Two months ago, the Delta Variant accounted for 2 percent of the state's COVID cases. Now, health professionals are concerned that the Colombian Variant and others could spread at a rate similar to the Delta, though its level of contagiousness is not currently known.
The World Health Organization documented the first recorded case of B.1.621 in Colombia in January. Since that time, it has been identified in 26 different countries and territories, and there has been an increase in reported cases in June and July. Almost half of those cases have been in the United States.
Public Health England (PHE) announced on Friday that the B.1.621 variant is also under investigation in the U.K., where at 16 cases have been detected across the country, with 10 of those cases reported in London.
Most of the U.K. cases were the result of international travel, according to the PHE. The health agency also noted there has been no evidence yet that vaccines are less effective in preventing the Colombian Variant or that it causes more severe illness.
WPLG reporter Glenna Milberg also noted that health professionals are encouraging unvaccinated people to get the shot.
"The more people we leave unprotected from vaccines, the more opportunities there are for variants to emerge," Jennifer Nuzzo, epidemiologist at the Johns Hopkins Bloomberg School of Public Health, told WPLG.