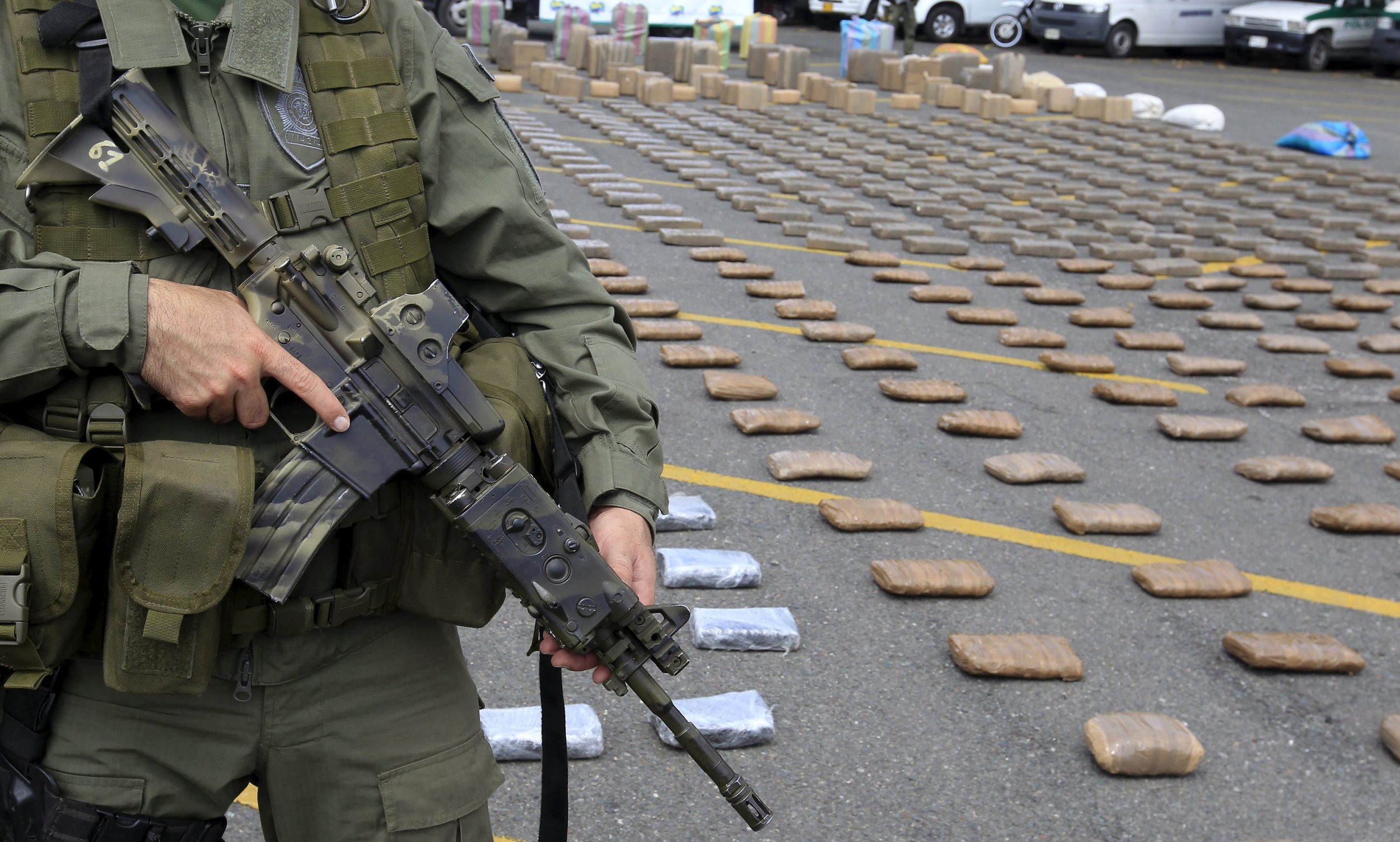 BOGOTA (Thomson Reuters Foundation) - When Colombian authorities intercepted phone calls between a young woman and a member of Colombia's most powerful drug cartel, the Urabenos, they heard the woman offer merchandise with "zero kilometers".
But the 23-year-old human trafficker, known by her alias Paola, was not referring to a car's mileage but to virgin girls she had recruited and groomed to serve as sex slaves for kingpins of the notorious organised crime network.
In excerpts of the taped phone calls published in Colombia's La Semana magazine, Paola is also heard offering up her 11-year-old sister to have sex with a man who is an alleged gang member.
As part of a massive manhunt for Colombia's most wanted drug lord, Dairo Antonio Usuga, known as Otoniel, who authorities say is the leader of the Urabenos, Paola and 71 others have been arrested in recent days.
Paola allegedly recruited girls aged between 11 and 16 into forced prostitution, preying on poor and vulnerable teenagers at the school gates i nColombia's northwestern Uraba region, from which the Urabenos name derives.
"She was in charge of pimping. She delivered girls and adolescents from the Uraba region on the false promises of domestic work, and took them to huts where these criminals would sexually exploit them," Colombia's defense minister, Juan Carlos Pinzon, told reporters following Paola's arrest last week.
In one phone call intercepted by the police, a gang member asks Paola to bring seven girls during one weekend.
She is charged with pimping children, and is in jail awaiting trial. She denies the charges, according to media reports.
The Urabenos, also known as the Usuga Clan, are big players in the cocaine trade and illegal mining and control extortion rackets, according to theColombian government.
The U.S. State Department describes the gang as a "heavily armed, extremely violent criminal organization" and has placed a $5 million bounty on Otoniel's head.
The tradition of Colombian drug lords sexually exploiting girls goes back to the days of the late drug baron Pablo Escobar in the 1980s, whose demand for teenage virgins was notorious.
But Paola's arrest has thrown a new light on ongoing child sexual exploitation in Colombia's gang culture, exposing what was an open secret among local communities living under the control of the Urabenos through threats and intimidation.
There are no official figures on the number of children trafficked for sex work to gang members in Colombia.