Colombia's Next Drag Superstar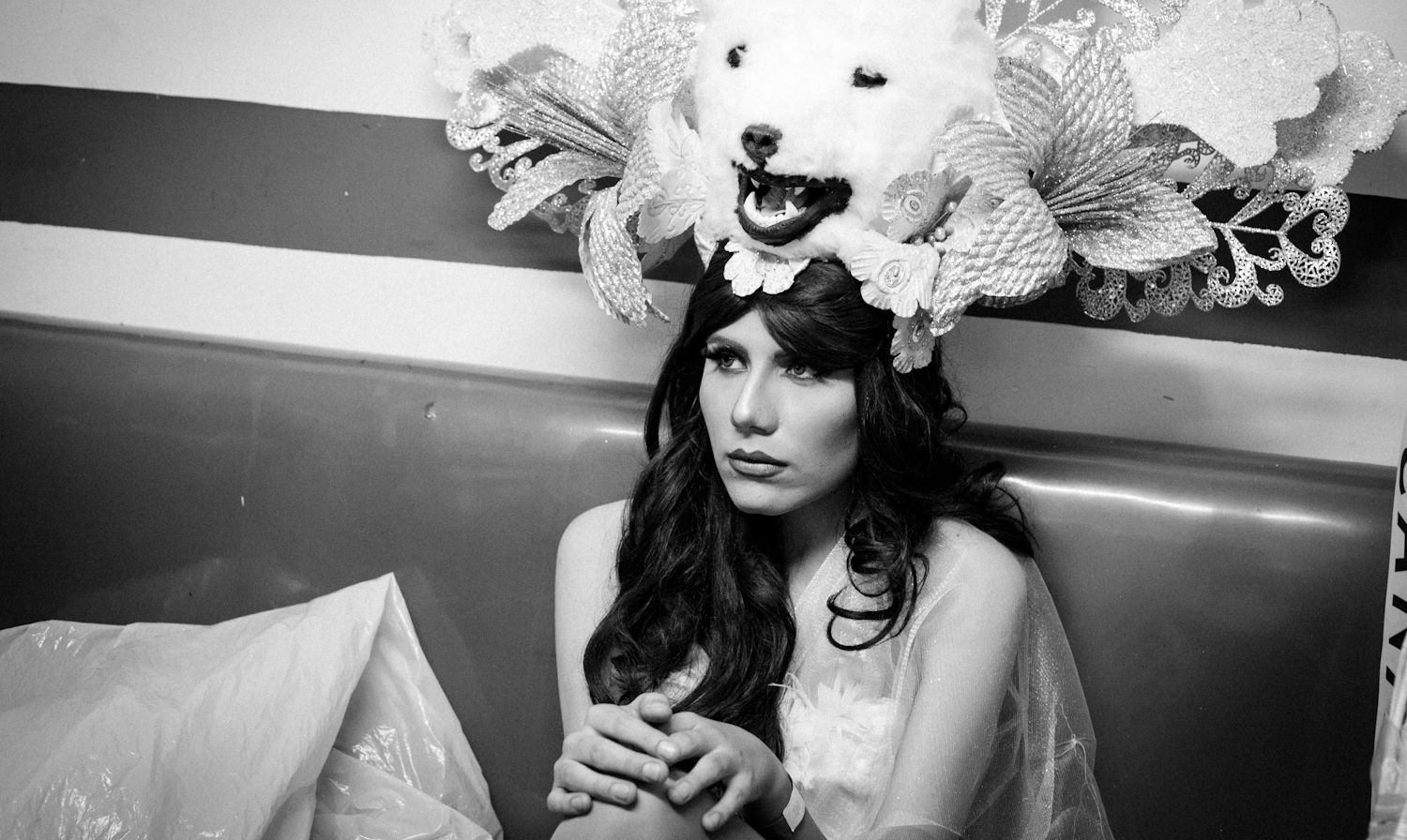 It's the most fabulous drag event in the country. In 2000, Theatron, the biggest gay disco in Colombia, founded Miss Gay Internacional, a competition in which men travel to Bogotá from across Colombia to become the sexiest drag queens they can be. The men are trying to dress, act, and move like women, but aren't necessarily trying to pass as female. Under the rules of the pageant -- which allow for plastic surgery -- the use of female hormones is not allowed, and each of the men is given a medical examination upon arrival.
For the most recent competition in August 2013, 19 men under the age of 27 came to Bogotá to compete. They were all Colombians, but each "represented" another country, including Canada, Panama, and Costa Rica. They paraded down the catwalk, modeling bathing suits and clothes from their designated country; Miss Venezuela, for example, donned military garb and carried a Venezuelan flag. The queens are judged on a clearly defined criteria: 40 percent of their score is based on how well they have transformed themselves into women, 30 percent on their costume, 10 percent on the crowd's reaction and the remaining 20 percent on their attitude, as well as their performance during two preliminary interviews. This year, the winner was 21-year-old Maria Antonia Cadavid from a small city near Medellín, who brought home about $930 for her victory.
Homophobia and hate crimes are still a problem for Colombia's LGBT community, many of whom seek refuge in the country's bigger cities, like Bogotá, Cali, and Medellín, in order to live their lives more freely. (Globally, gay sexual activity is still criminalized in 76 countries.) And while gay marriage is technically permitted in Colombia, homosexual couples have faced opposition from conservative groups. Events like Miss Gay Internacional are intended to build respect and tolerance for Colombia's LGBT community.
For more photos by Viviana Peretti, visit her website.