Colorado 416 Wildfire Latest: Strong Winds Stoke Raging Durango Blaze
The 416 wildfire which has devastated parts of Colorado is continuing to cause havoc after strong winds saw the blaze more than double in size in just 24 hours.
But officials said winds should drop on Monday (June 11) leaving smoke heavy and low in the valley and visibility restricted.
"Tomorrow (Tuesday, June 12) will be dry once again, but wind speeds should decrease. Winds will be calm in the morning until around 10:30 a.m., and will increase to 10 to 15 mph from the west/southwest in the afternoon.
"Occasional gusts may reach 25 mph after 1:30 p.m. Temperatures will be in the high 70s to low 80s and relative humidity may remain as low as single digits."
Elsewhere, the National Weather Service issued a dense smoke weather warning for Highway 550 corridor from Molas Pass through Durango and down to the New Mexico state line, as well as the Highway 160 corridor between Hesperus and Bayfield, extending east past Pagosa Springs.
Residents have been warned the smoke will bring poor visibility to the area and advised people to slow down when driving, use their headlights and leave plenty of distance from the car ahead.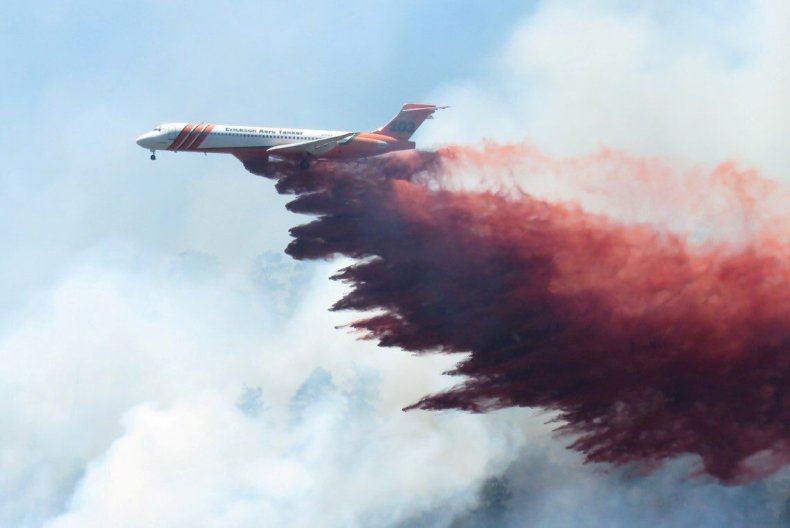 The fire, which was first reported at 10:02 a.m. Friday, June 1 in San Juan National Forest, about 10 miles north of Durango, has since gone on to spread across more than 16,000 acres, according to La Plata County officials.
The fire is currently around 10 percent contained, and around one quarter of a mile away from the nearest residential structure. Officials said a structure protection is in place, with still no reports of any injuries.
A mandatory evacuation order was issued Sunday morning for more than 850 residences in Purgatory/Durango Mountain Resort, Lake Purgatory, Silver Pick Lodge, Cascade Village, Mill Creek and all residences on both sides of U.S. Highway between mile markers 46.5 to 53.1.
More than 800 firefighters have been assigned to tackle to blaze. "This is a long-duration event," fire information officer Shawn Bawden, told the Durango Herald. "Firefighters will be here as long as it takes to get the job done."
The cause of the blaze is currently under investigation. In April, La Plata County suffered "exceptional drought" conditions, with fuels such as grass, brush and trees in La Plata helping to produce "explosive fire growth and behavior."