Colorado Clerk Issues Gay Marriage Licenses Without Law Change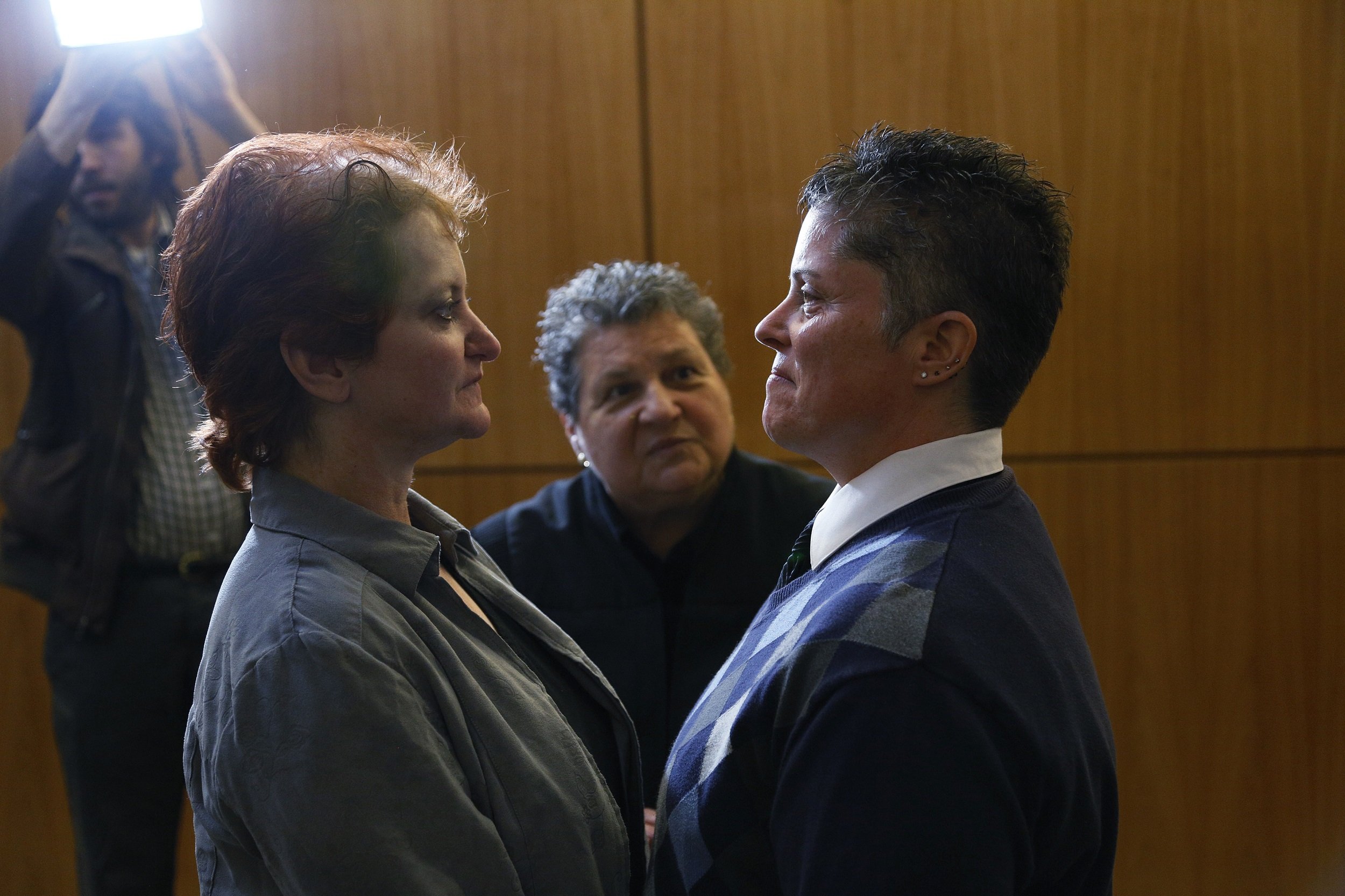 DENVER (Reuters) - A left-leaning Colorado county defiantly issued marriage licenses to gay couples on Thursday, emboldened by a landmark same-sex marriage ruling by a regional appeals court, even as the state attorney general warned such nuptials would not be valid.
The U.S. Court of Appeals for the 10th Circuit in Denver ruled on Wednesday that conservative Utah cannot ban same-sex couples from marrying, pushing the issue of gay marriage a step nearer the U.S. Supreme Court.
The appeals court, whose decisions apply to six states including Colorado, stayed its ruling in anticipation of a legal challenge by Utah. Within hours of the verdict, the clerk's office in Boulder County, Colorado, began issuing marriage licenses to gay couples.
"Couples across Colorado have been waiting a long time to have their right to marry the person they love recognized," County Clerk Hillary Hall said in a statement. "I want to act immediately to let them carry out that wish."
An office spokeswoman, Jane Culkin, said two licenses were issued Wednesday, a further 11 by mid-morning on Thursday, and that more likely would be given out during the day.
The 2-1 verdict by the 10th Circuit marked the first time a regional appeals court has ruled on gay marriage since the Supreme Court forced the federal government to extend benefits to legally married same-sex couples a year ago.
It followed a series of decisions by federal district judges who have struck down state gay marriage bans as unconstitutional in rulings that could substantially expand U.S. gay marriage rights if upheld.
At issue for gay couples who received licenses to wed in Boulder is whether the stay placed on the 10th Circuit's ruling is interpreted as applying to all the court's states, or only to Utah. No other county clerk's office in Colorado immediately said they would issue licenses to same-sex couples.
Colorado Attorney General John Suthers said in a statement late on Wednesday that a state constitutional prohibition on same-sex marriages remained in effect.
"(The) decision by the 10th Circuit Court of Appeals was stayed by the Court and has not gone into effect even in Utah, let alone in Colorado," Suthers said.
"Any marriage licenses issued to same-sex couples in Colorado before a final court resolution of the issue are invalid."