A Colorado Democrat Ousted for Sexual Harassment Gave Republicans the Right to Appoint his Successor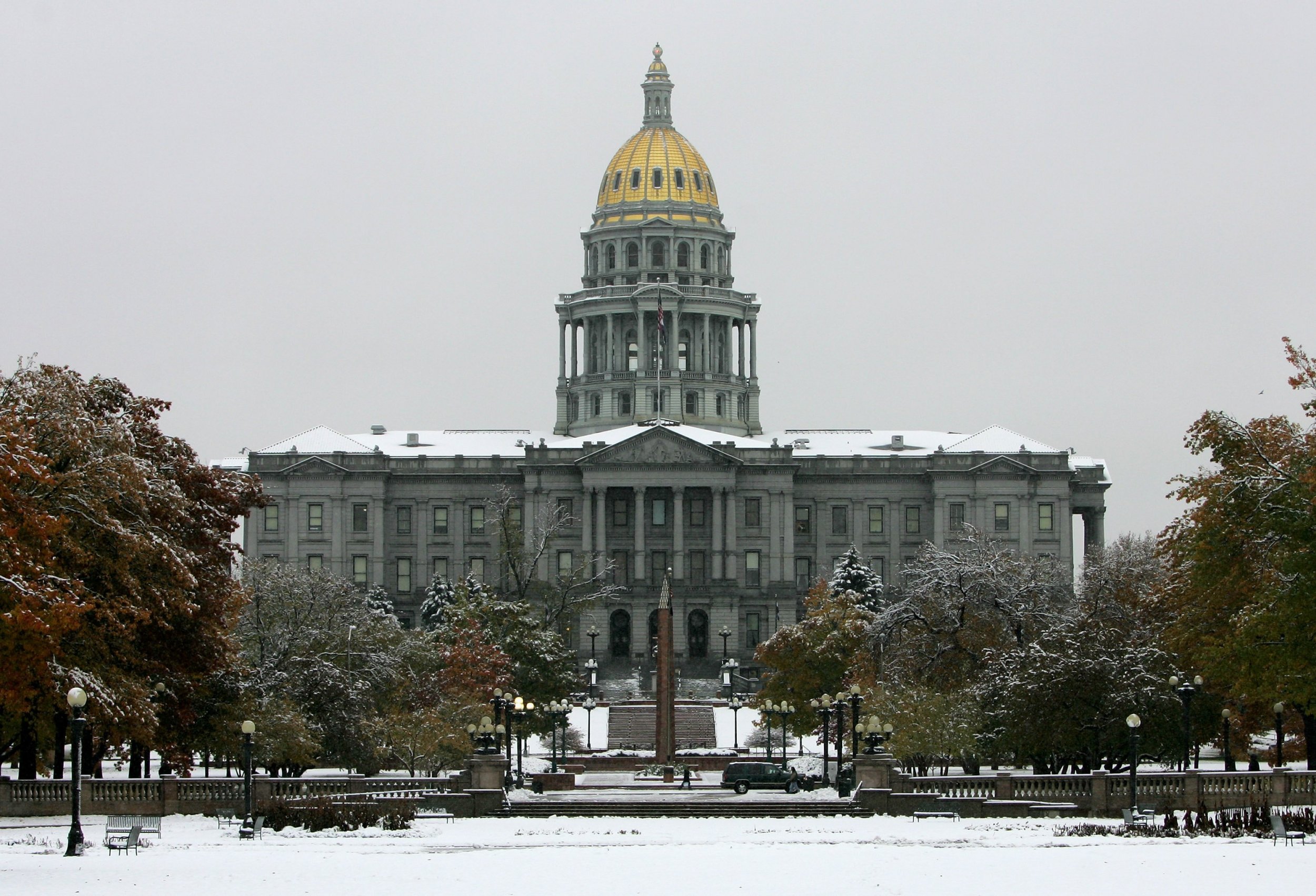 A Democratic state representative in Colorado sought revenge on his own party after the legislature voted overwhelmingly in favor of ousting him for sexual harassment. Just one hour before he was officially expelled from office, Representative Steve Lebsock changed his party affiliation from Democrat to Republican, meaning the GOP — not the Democrats — would be tasked with appointing his replacement.
"Members, I am an honorably discharged Marine Corps veteran," Lebsock said earlier this month. "And if someone walked in here — members, you would have had me here to protect you. Even the ones that don't like me. I'm just hoping you know that."
Lebsock's may have intended the move as a jab at Democratic colleagues who voted him out. But his decision hasn't fazed the Colorado Democratic Party's leaders, who say it may be for the best that the accused harasser officially belongs to the opposition now.
"Democrats took action to expel Steve Lebsock because it was the right thing to do, regardless of the political consequences," Morgan Carroll, the party's chairwoman, told the Denver Post. "Lebsock has now found his natural home in a political party that protects sexual predators instead of holding them accountable."
Neither Carroll nor Lebsock have responded to Newsweek's requests for comment. Lebsock has denied the sexual harassment allegations against him.
The Colorado GOP has also pushed back against being a pawn in Lebsock's games. State Republican Party chairman Jeff Hays has said the party will let voters decide who should fill the seat. "We owe it to the people of House District 34 to give them the experience of ethical representation, which the Democrats, when they controlled the seat, signally failed to provide," Hays told the Post.
This isn't the first time sexual harassment allegations against politicians have become mired in partisan politics. Many Republicans came out against Senator Al Franken, who eventually resigned for accusations of sexual misconduct, yet some did not speak out against Roy Moore, the Alabama senate candidate who allegedly dated teenage girls as an adult. President Donald Trump, for his part, has promoted Bill Clinton's accusers while diverting attention from his own, who he's repeatedly painted as liars. And, as of last month, the Republican National Committee still hadn't returned donations from Las Vegas casino mogul Steve Wynn, even though its leaders had asked the same of the Democratic National Committee, with regards to Harvey Weinstein.
By throwing a seat to his political opponents on the way out, Lebsock leaves the impression that his expulsion has less to do with sexual harassment, and more to do with party politics.
Lebsock was accused of sexually harassing or "intimidating" five women, one of whom was his colleague in the House. The sexual harassment took place in the workplace, as well as off campus, at "bars and restaurants," according to a local ABC affiliate.
A Colorado Democrat Ousted for Sexual Harassment Gave Republicans the Right to Appoint his Successor | U.S.