Colorado 416 Fire Map Update: Durango Fire Grows 40 Percent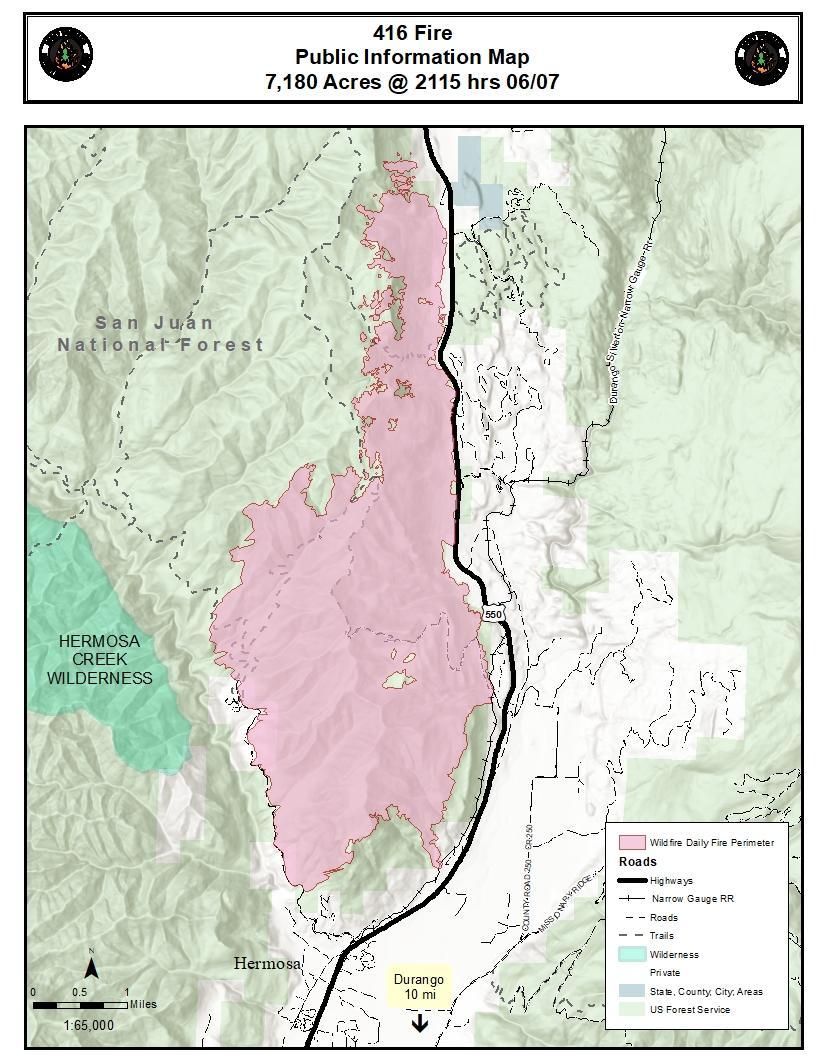 Officials in Colorado have ordered an additional 300 homes to evacuate as the 416 continues to burn North outside of Durango, Colorado.
The wildfire has grown 40 percent to 7,180 acres in size and only remains 10 percent contained as of Friday morning in La Plata County, KMGH-TV reported.
La Plata County officials told Reuters that 1,500 homes near the 416 wildfire have been evacuated. No one has been injured and no homes have been burned, Reuters reported.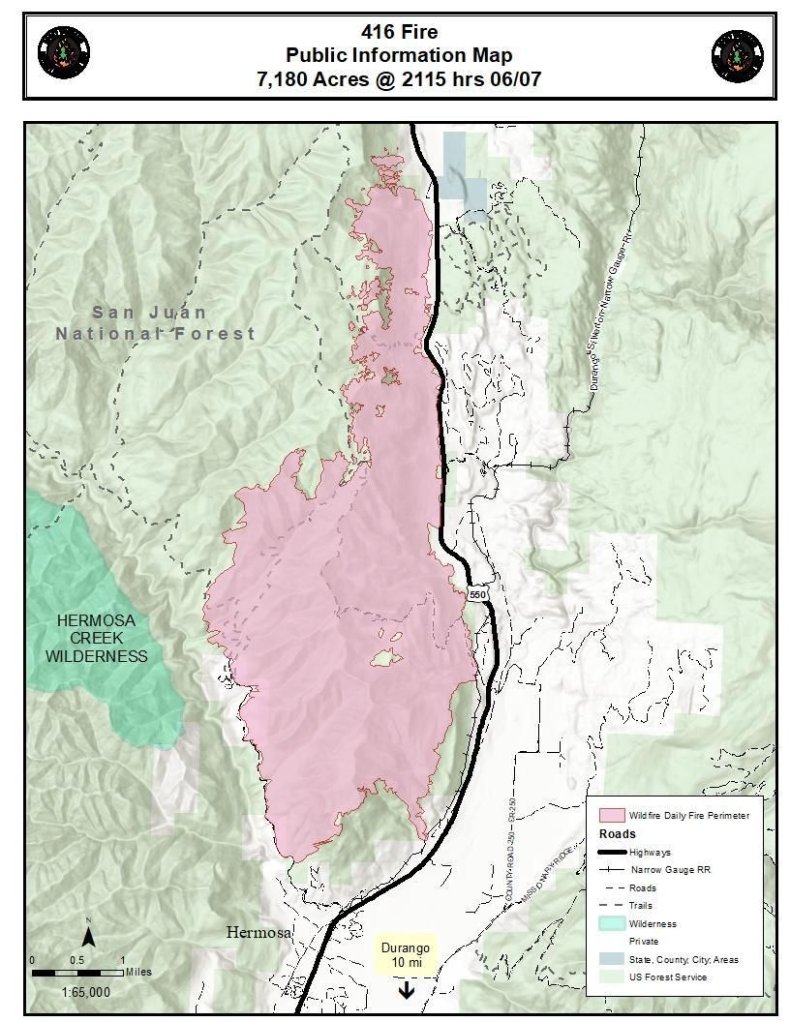 Megan Graham, a spokeswoman for La Plata County, Colorado told The Denver Post on Friday that the firefighters are doing their best to keep the fire away from homes nearby.
"It's working," Graham told the publication. "They're keeping the fire on the west side of U.S. Highway 550."
But the wildfires have only progressed due to the hot, dry climate and the flames still remain a threat to homes.
"It's definitely near some structures," Graham said. "It's gotten pretty close."
As the officials expected the fire to reach to Hermosa, Colorado and threaten more residencies, more than 1,200 homes were evacuated since the fire began and 750 additional residences are under pre-evacuation orders, according to The Denver Post.
"The 416 Fire backed down the east side of the ridge above Hermosa today. Multiple large air tankers dropped retardant, slowing the spread and allowing firefighters to effectively protect structures and put further protective measures in place. Areas that were already burned out held securely," the Incident Information System reported.
Authorities expect Saturday would "bring severe fire weather potential" and that the fire would continue to grow.
"Saturday will once again bring severe fire weather potential, and the fire will remain active and growing. Incident management remains focused on firefighter and public safety, protecting structures, keeping the fire west of US 550, north of the town of Hermosa, and south of Purgatory Resort," Incident Information System reported.
A new wildfire, known as the Burro fire, has ignited in Montezuma County in southwest Colorado, KUSA-TV reported. It has only burned 100 acres as of Friday.
Wildfires continue to grow and have increased in size in the past few years, Reuters reported.
"We're going to see more large fires and more damaging fires," Michele Steinberg, wildfire division director for the National Fire Prevention Association told Reuters.