Colorado Family Killer Chris Watts Was 'Cold as Ice' Before Murders, Wife's Mother Says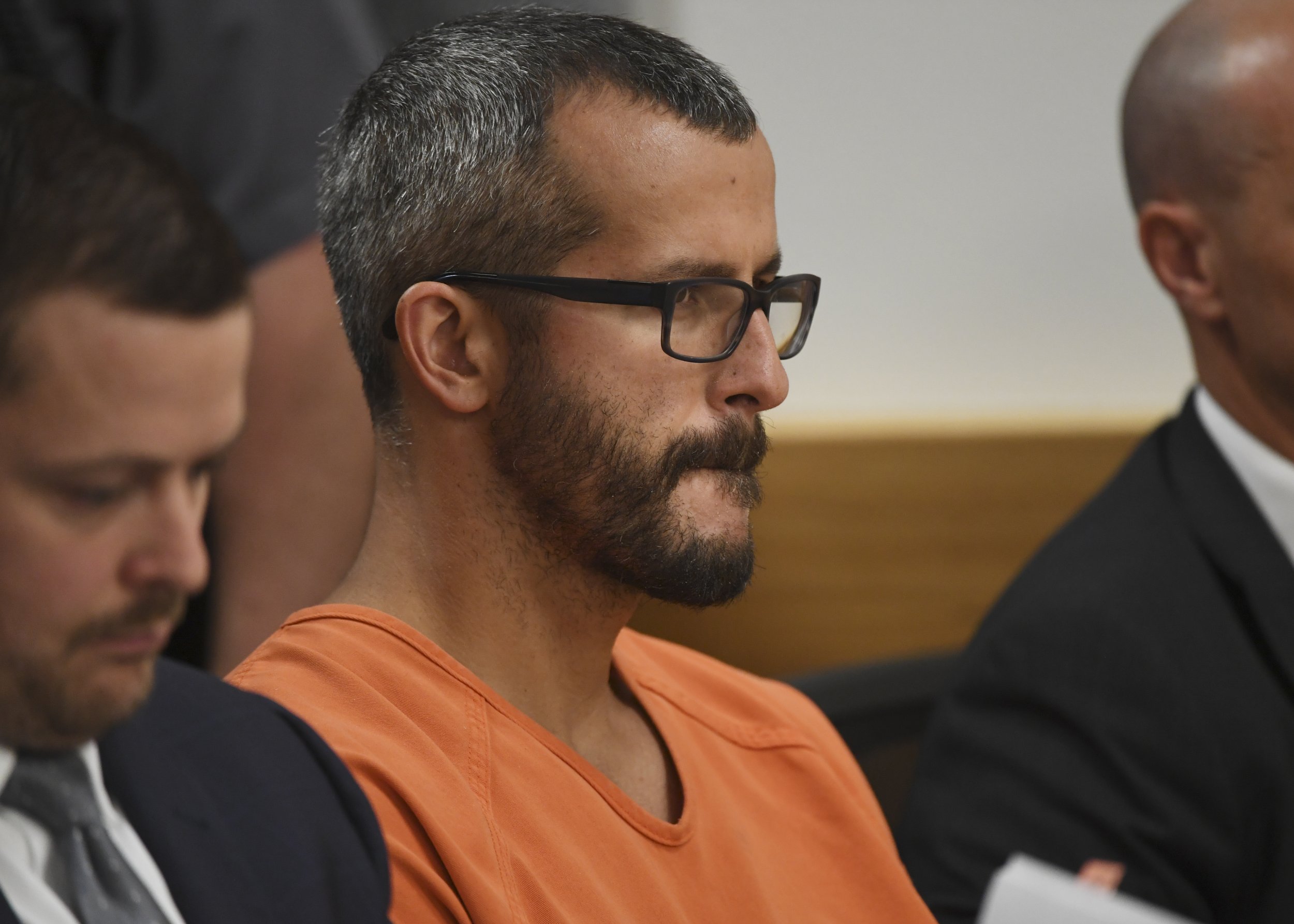 Chris Watts, the Colorado man convicted of killing his pregnant wife and their two daughters, had grown distant and "cold as ice" before the triple slaying, his wife's mother said in a new interview.
"She just couldn't understand why he was so cold," Shanann Watts's mother, Sandra Rzucek, told ABC News in a new episode of 20/20. Sandra and her husband, Frank Rzucek, said their 34-year-old daughter had commented that her husband was acting strangely and growing distant.
In a clip from the episode, set to air on Friday, Rzucek said the alleged estrangement had been going on for a "few weeks, maybe a month" before Shanann and her two girls were killed in August. She said Chris acted "just cold as ice" to his wife, going as far as not responding to her when she spoke to him.
"I just said, 'Give him space,' you know," Sandra said, according to People. "But little did we know."
Prosecutors later revealed that Chris was infatuated with Nichol Kessinger, a co-worker with whom he was having an affair the summer before the murders. Chris strangled Shannan and smothered their two daughters, 3-year-old Celeste and 4-year-old Bella, at their Frederick, Colorado, home on August 13.
Chris initially pleaded for his family's return and denied any involvement in their disappearance. Shanann was found three days later in a shallow grave, and the girls were found in oil tanks at their father's job.
Chris later changed his story and claimed he strangled his wife in a fit of rage after she allegedly choked their daughter Celeste to death. Prosecutors claimed, however, that he strangled his wife for at least two minutes, and later suffocated their daughters.
The Rzuceks said their daughter was a good mother who "would do anything for her children."
Chris Watts pleaded guilty on November 6 to all nine charges in exchange for avoiding the death penalty. On November 19 he was sentenced to five life terms in prison with no possibility of parole.
Authorities announced in December that he had been transferred from a Colorado prison into the Wisconsin Department of Corrections for his own safety, CNN reported.
The Department of Corrections did not confirm whether Watts was in its custody, but a "Chris Watts" with the same date of birth was listed on the the Wisconsin DOC commissary listing, though not at a specific institution.