A Colorado man who pleaded guilty to murdering his pregnant wife and their two young children will avoid the death penalty after reaching a deal with prosecutors.
Christopher Watts admitted to nine counts including first-degree murder, unlawful termination of a pregnancy and tampering with a deceased human body after killing his family in August.
The bodies of Christopher Watts's 34-year-old wife Shanann Watts and daughters Bella, 4, and Celeste, 3, were found dumped in an oil site owned by the company he worked for—Anardarko Petroleum.
Christopher Watts told police he strangled his daughters in a fit of rage after Shanann Watts told him she wanted to separate, before going on to also strangle his wife, reports The Coloradoan.
Christopher Watts first admitted to murdering Shanann Watts in court, but claimed she was responsible for their daughters' murders. He claimed he spotted his wife attacking the girls on a baby monitor, before rushing into the room and murdering her.
"The spotlight that he tried to shine on Shanann falsely, incorrectly and frankly a flat-out lie, has been corrected," Weld County District Attorney Michael Rourke told a news conference following his guilty plea. "The spotlight shines directly where it belongs—on him."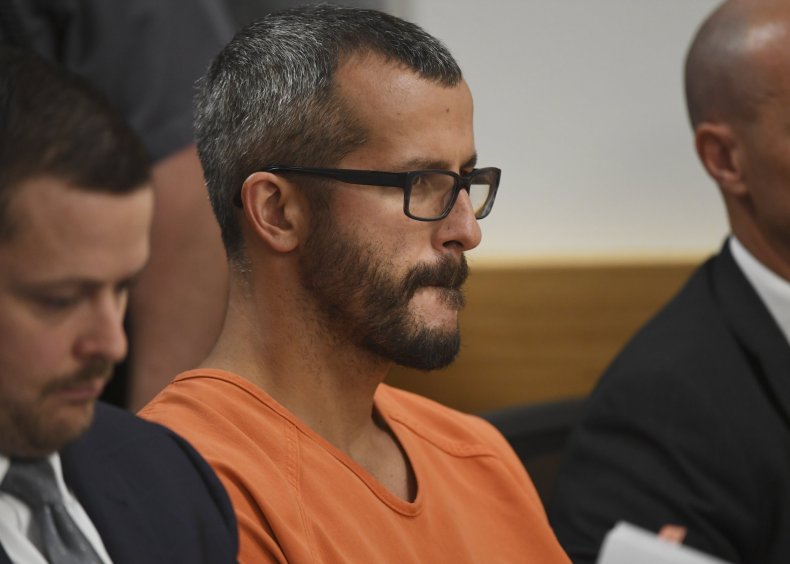 Rourke confirmed that following an agreement with the victim's family, prosecutors eliminated the death penalty from consideration in exchange for a guilty plea to all charges.
"They were very strongly in favor of a resolution in this case short of the death penalty," Rourke said, reports NBC. "Sandy [Rzucek, Shanann Watts's mother] said it very, very poignantly to me. She said, 'he made the choice to take those lives. I do not want to be in a position of making the choice to take his.' And so that's about as firmly as she could have said it to me, and that was very compelling to all of us as we were talking about how to proceed on this case."
Colorado Bureau of Investigation Director John Camper said: "I think it goes without saying that, when something so horrible happens, it's really not possible to be particularly celebratory. I think all of us are gratified at the outcome."
Christopher Watts was arrested around 24 hours after he begged for his wife and children to come home during TV interviews with local stations. Suspicions were reportedly raised by police as a result of his behavior and demeanor while speaking to camera.
"I just want them back, I just want them to come back," he told ABC-affiliated news channel Denver7. "If they're not safe right now, that's what's tearing me apart."
Christopher Watts is now expected to get life in prison without parole when he is sentenced on November 19.