Colorado's Openly Gay Governor Signs Historic LGBTQ Protections Into Law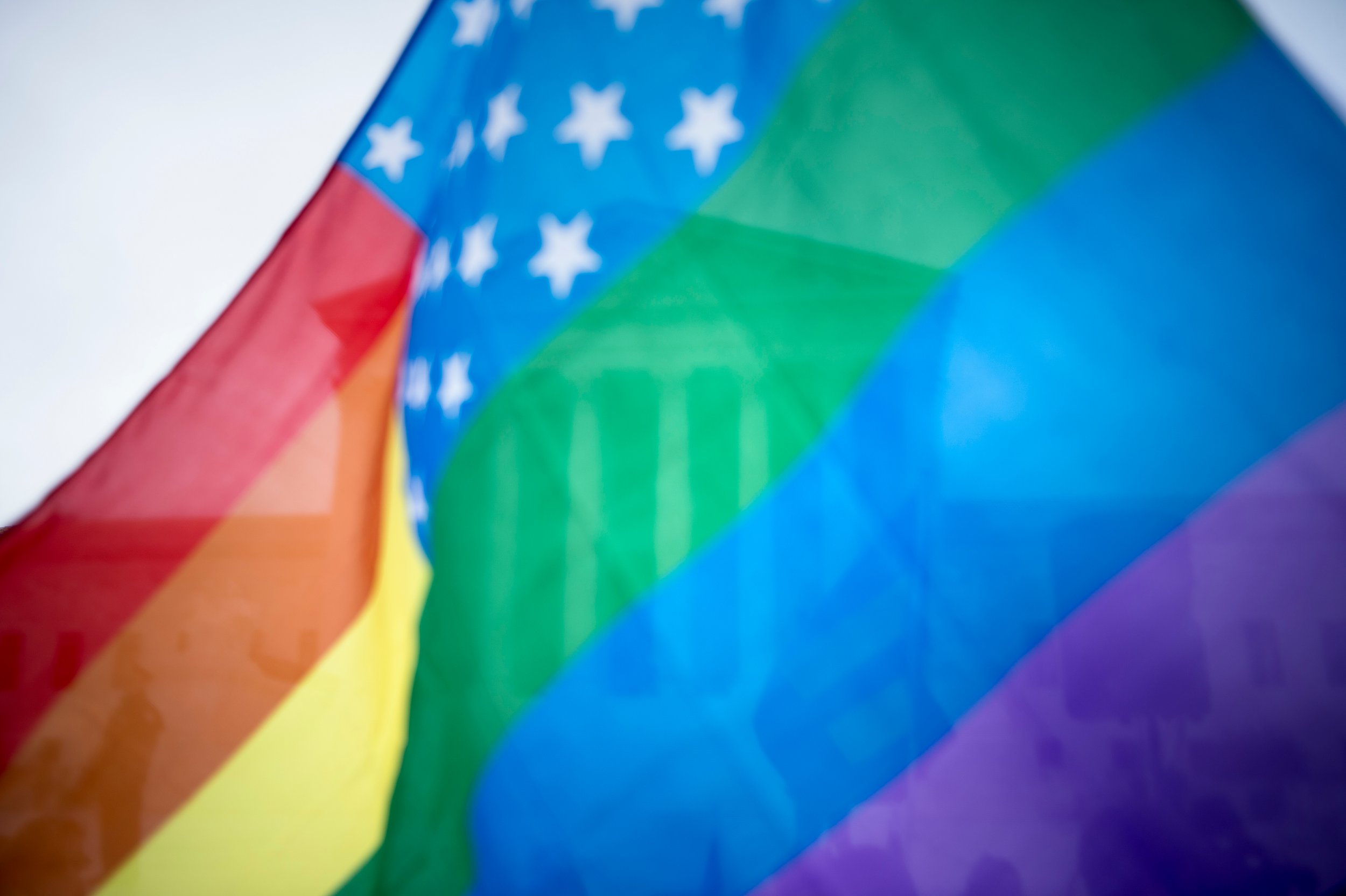 The nation's first openly gay governor signed a series of LGBTQ protections into law on Friday, adding his state to a host of others in recent months that have moved to expand LGBTQ rights in the Trump era.
Democratic Governor of Colorado Jared Polis signed two bills passed by the state legislature that allow for transgender and non-binary individuals to more easily change the gender listed on official documents and prohibit the practice of gay conversion therapy, a widely discredited approach to reforming one's sexual orientation.
The two measures are "an acknowledgment from the State of Colorado that being gay is not something that needs to be cured," according to State Senator Steve Fenberg, one of the bills' co-sponsors who spoke with Newsweek just after the signing ceremony.
"It's a huge step, first and foremost for LGBT youth," he added.
Colorado is now the 18th state to outlaw gay conversion therapy for minors, joining LGBTQ advocates and the medical community in rebuking a practice seen as scientifically unsound and harmful to patients.
"All leading professional medical and mental health associations reject "conversion therapy" as a legitimate medical treatment," the American Medical Association wrote in an issue brief. "In addition to the clinical risks associated with the practice, the means through which providers or counselors administer [sexual orientation] change efforts violate many important ethical principles, the foremost of which: 'First, do no harm.'"
Daniel Ramos, the executive director of One Colorado, a statewide LGBTQ advocacy group, said that this year proved to be a "historic session for LGBTQ Coloradans and their families," adding that though previous versions of the pro-LGBTQ bills were stalled in a GOP-controlled Senate, today's passage reflects the idea that "LGBTQ equality should be a nonpartisan issue." Bipartisan support did help usher the measures through the state legislature this time around.
A handful of other states, including California, Oregon and Utah, allow for driver's licenses and birth certificates to indicate a non-binary identity. One of the bills signed by Polis on Friday, Jude's Law, would remove administrative barriers to correcting the gender assignments on official documents. Under the law, state residents will be able to have documents correctly reflect their gender identity without having to undergo surgery, provide a doctor's note or obtain a court order. The bill also removed a publication requirement in order to change one's name to reflect their gender identity.
State Representative Dafna Michaelson Jenet, a co-sponsor of the bill banning conversion therapy, told Newsweek that "this law is about allowing Coloradans to be their authentic selves."
"Today, we're putting an end to a practice that makes these young people much more likely to have depression or attempt suicide," Jenet, a Democrat representing Commerce City, said in a written statement. "I'm proud of the work that went into this new law and thankful for everyone who joined this effort."
Fenberg noted that today's move is "a big deal because at the federal level we're seeing rollbacks and a lot of the progress that was made under the Obama administration dissolve."
"This responsibility to protect LGBT youth and to further the cause of ensuring that there's fairness and nondiscrimination now really lies to the states," he told Newsweek.