Colorado Governor Issues Statewide Mask Mandate, Says 'We're Really on the Knife's Edge'
All individuals ages 10 and older will soon be required to wear face coverings whenever they are in public indoor spaces in Colorado, Governor Jared Polis announced Thursday.
Polis said during a news conference his mask order will go into effect at midnight. He previously resisted calls from the state's Democratic lawmakers to require residents to wear face coverings and said during a news conference last week that he doubted residents were waiting for an executive order to don a mask.
The Democratic governor said recent coronavirus data reflecting the pandemic's progress in the swing state necessitated a policy change.
"We have a very small window to turn this around and save lives and prevent damage to our economy," Polis said. "We're really on the knife's edge."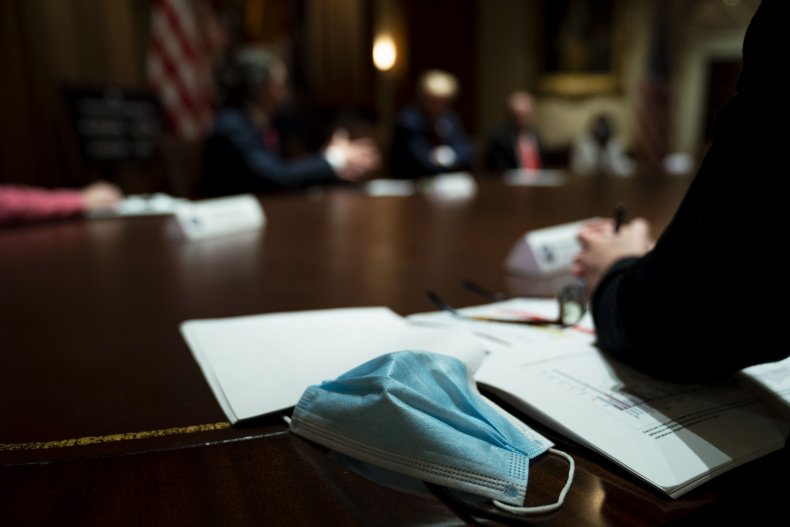 According to state health officials, the number of COVID-19 cases in Colorado rose 40 percent between the final week in June and the first week of July. If he did not take action quickly to change the state's trajectory, Polis said it was likely Colorado would exceed the capacities of its intensive care units by September. "The data is beginning to be alarming," he said.
Colorado has not yet observed the kind of surging case numbers that states like California, Arizona, Texas and Florida have. By Wednesday, July 15, state health officials confirmed a total of 38,155 COVID-19 cases and 1,601 virus deaths statewide. Polis said his goal in introducing the mask mandate now was to prevent Colorado from becoming the country's next virus hot spot.
"We need to take actions that prevent Colorado from being in an uptick situation," the governor said.
City and county leaders representing about half of Colorado issued mandates of their own before Polis announced the statewide requirement, according to The Denver Post. Other state leaders, including Democratic lawmaker Kyle Mullica, a member of the Colorado General Assembly, also called for Polis to require masks before Thursday's announcement.
"I'm happy to see a statewide order implemented in Colorado," Mullica told Newsweek after Polis announced the new mandate. "We need to continue to rely on the science, and not let politics get in the way. The virus does not recognize invisible city or county boundaries, and this is why it was so important that we had consistent and proactive leadership from the state."
The Centers for Disease Control and Prevention recommended in April that all Americans wear masks to prevent further spread of the virus whenever social distancing is not possible. However, rules about when and where to wear masks transformed into a political debate that is in part fueled by President Donald Trump's refusal to wear one in most public settings. Even so, an increasing number of federal, state and local officials have in recent weeks introduced rules requiring residents to wear the protective coverings as the numbers of cases nationwide continued to rise.