'The Most Armed Man in America': Colorado Gun Dealer Offers Free 'People-Hunting' Weapons to Rabbis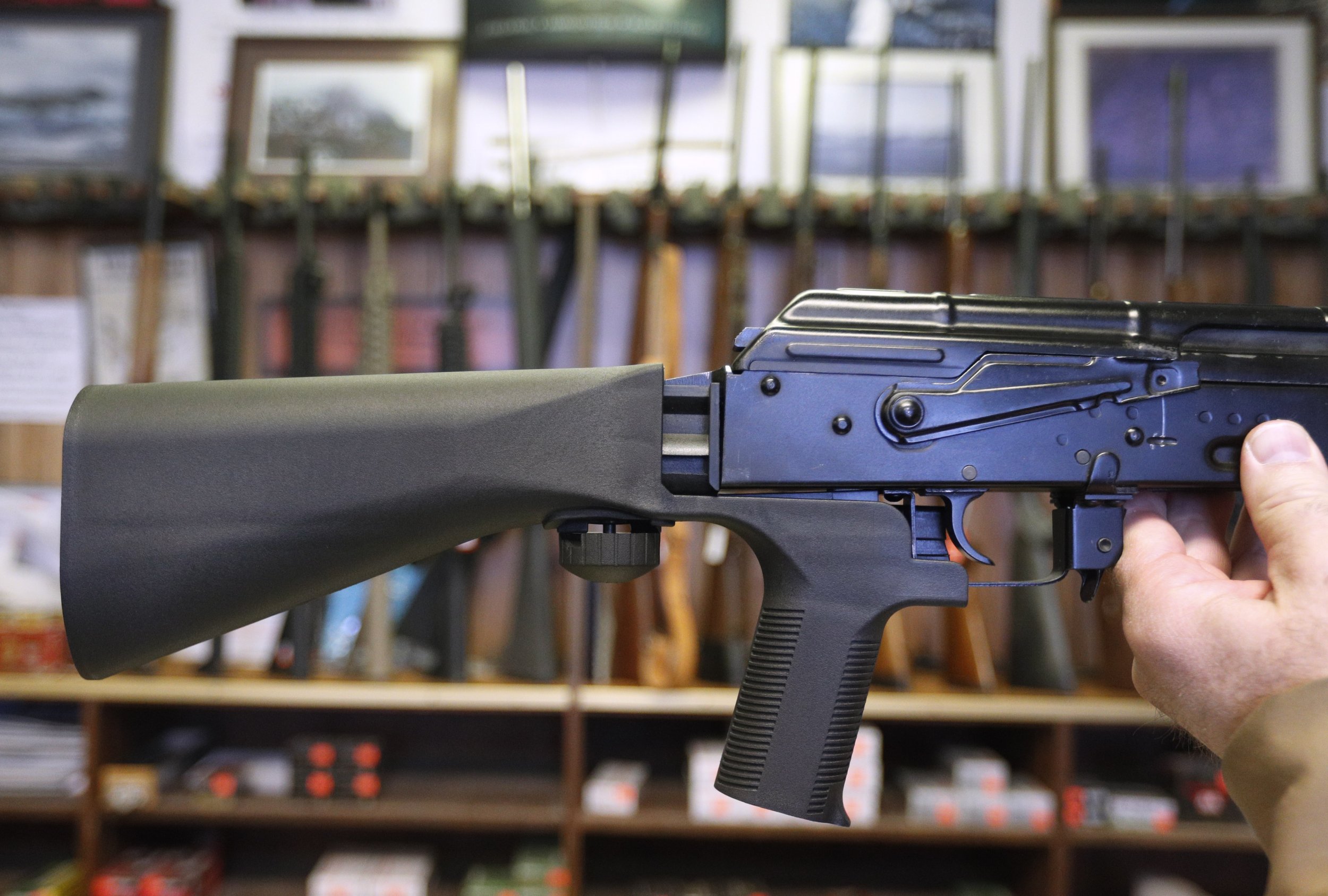 A Colorado gun dealer is offering free arms, ammunition and training to rabbis, local news outlet KOAA reported Thursday.
The decision of Mel Bernstein, owner of Dragonman gun store in Colorado Springs, to provide AR-15 rifles to rabbis follows last weekend's shooting at the Tree of Life synagogue in Pittsburgh, which killed 11 people.
"Lets say there is a fire in a synagogue. What do you grab? You grab a fire extinguisher right?" Bernstein, who goes by the name Dragonman, said. "OK, lets say somebody comes in and starts shooting everybody. What are you going to grab? You grab your AR-15 or a rifle or a handgun."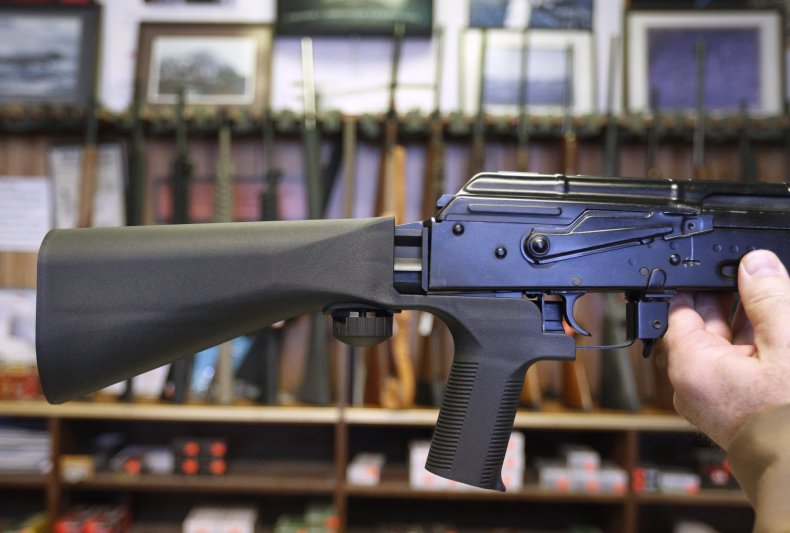 Newsweek subscription offers >
Jeff Ader, the president of Temple Beit Torah, turned down Bernstein's offer. Ader described it as "generous" and "well-intentioned," but referred to the AR-15 as a "weapon of mass destruction" and said he feared it could cause more harm. "Anything can happen, and my fear is that innocent bystanders get in the way," he said.
KOAA reported that Ader discussed handgun options with Bernstein, who has offered to provide instruction on carrying a concealed firearm. The synagogue president emphasized that the didn't think weapons were the answer to violence. "Arming people is a preventative measure. It is not part of the solution," he said. "The solution is civil discourse."
Bernstein's Colorado Spring compound has "military-style" weapons, ABC News reported. Dragonman runs a gun shop, six shooting ranges, a military museum and paintball and motorcross parks on a 260-acre property, called Dragonland. He told GQ his museum, which has items from major U.S. wars that took place during the 20th century, cost more than $5 million to set up.
Bernstein runs such an extensive weapons business, that "he's become one of the largest independent purveyors of firearms in western America," according to GQ. He calls himself "the most armed man in America" and specializes in "military style rifles…handguns, shotguns, silencers, and full-auto machine guns," weapons he described as "people-hunting guns."
Newsweek subscription offers >
ABC News said he has collected thousands of "high-powered weapons, bazookas and machine guns." Dragonman puts the number at over 4,000.
"Super" gun owners possess an average of 17 guns each, according to a 2016 study from Harvard and Northeastern. Fourteen percent of gun owners—7.7 million people— collectively hold about 133 million of the country's 265 million firearms. The number of guns in the country increased 38 percent from 1994 to 2015. A 71 percent increase in handguns comprised much of the rise.
'The Most Armed Man in America': Colorado Gun Dealer Offers Free 'People-Hunting' Weapons to Rabbis | U.S.