Colorado Lake Christine Fire: Evacuations Ordered After Two People Allegedly Start Wildfire at Shooting Range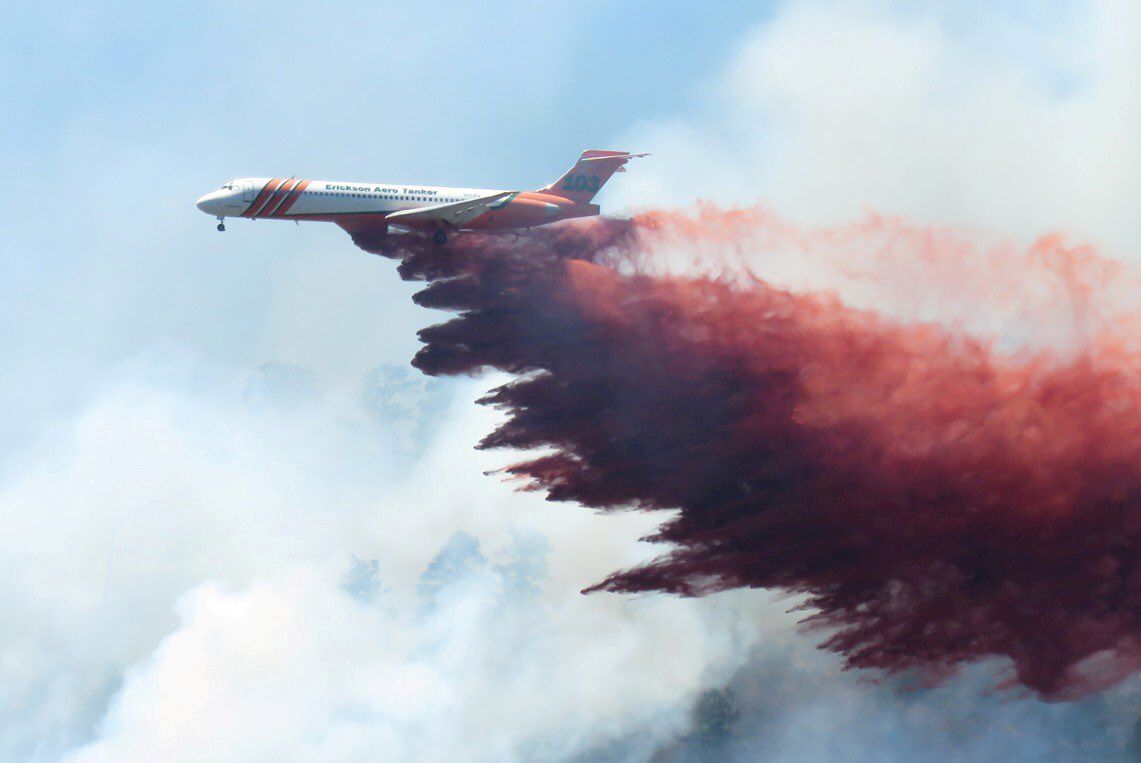 Yet another wildfire has sprung up in Colorado. The Lake Christine Fire ignited shortly before 6 p.m. Tuesday. Authorities said the fire was started by two people firing tracer rounds at a shooting range northwest of Basalt.
The fire, which burned through about 50 to 60 acres within three hours, is zero percent contained, Basalt Fire Chief Scott Thompson said Tuesday night, according to The Aspen Times. About 80 homes are being threatened by the fire and have been evacuated.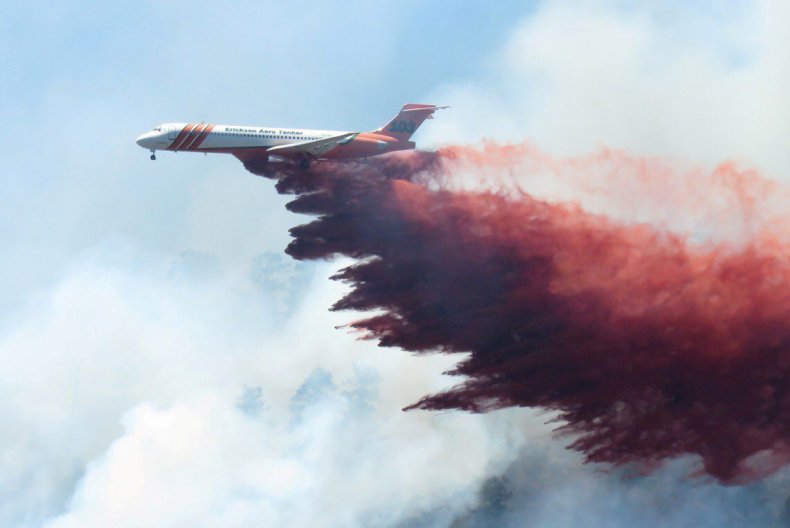 Two helicopters began conducting water drops along the western edge of the fire at about 7:20 p.m. A fixed-wing aircraft conducted its first slurry drop at 8:11 p.m., The Aspen Times reported.
Newsweek subscription offers >
Three hours after the blaze started, the winds slowed down, allowing fire crews to make multiple trips with the helicopters and slurry plane, Thompson told The Aspen Times. "I think we'll be able to hold it," he said. "The winds have died down and the humidity is up."
Officials ordered the first evacuations around 8 p.m. "Mandatory Evacuation for the neighborhoods of Hillcrest, Silvardo, Original and Sagewood. Fire is headed in that direction. Evacuate Immediately!!!!" the Eagle County Sheriff's Office posted on social media.
According to KUSA, pre-evacuation notices have been announced for residents on Big Pinion Drive, Little Pinion Drive and any residence between Aspen Junction and Big Pinion along the north side of Highway 82.
The Red Cross established an evacuation center at Basalt High School, located at 600 Southside Drive in Basalt, the Carbondale & Rural Fire Protection District announced. Officials said that small pets are allowed at the evacuation center.
Two people were issued summons in lieu of arrest for starting the Lake Christine Fire at the shooting range, the Carbondale Fire announced. KDVR reported that Eagle County is under Stage 2 fire restrictions, which includes a ban on tracer rounds.
Several agencies are working to contain the fire along with Carbondale Fire, including the Snowmass Wildcat Fire District, the Aspen Fire Department, Upper Colorado River Fire and Rifle Helitak, according to KDVR.
No civilians or firefighters have been injured.
Colorado fire officials are battling a number of other large wildfires this summer. The 416 Fire near Durango has reached 52,778 acres and remains 37 percent contained, while the Spring Creek Fire has become the largest wildfire in the state this year at 84,569 acres. The Spring Creek Fire is only 5 percent contained, officials said.
Colorado Lake Christine Fire: Evacuations Ordered After Two People Allegedly Start Wildfire at Shooting Range | U.S.