Colorado Latest State to Close Bars and Nightclubs Due to Coronavirus
Colorado nightclubs and bars that do not serve food will be closed due to a surge in coronavirus cases, according to a Tuesday announcement by Colorado Governor Jared Polis.
Bars may still sell alcohol to go. Restaurants that sell both food and alcohol can continue to operate as long as social distancing protocols are maintained. Tuesday's order reverses a decision which opened bars and nightclubs in the state two weeks ago.
"Having bars and nightlife in an unsustainable way is too big of a risk in Colorado," Polis said in a Tuesday news conference. "It's too big a risk of schools being too unsafe to return to, it's too big a risk of having to close gyms and pools."
Polis said his decision was based in part on the increase in coronavirus cases seen in the states of Arizona and Texas. Both Texas Governor Greg Abbott and Arizona Governor Doug Ducey have pointed at younger people ignoring social distancing protocols in bars as major factors in the increase of coronavirus cases in their states. Polis expressed concern that visitors to drinking establishments from other states may pose a health risk.
"We don't want Colorado to become a mecca of nightlife," Polis said. "We want to be a center of nightlife when safe. But that is not a distinction that we want during the pandemic, nor is it one that we can afford without severely risking the reopening of our economy and ongoing health of our people."
Recent data from the Colorado Department of Public Health and Environment showed 32,715 positive cases of coronavirus in the state. Denver County, home of the city of the same name, reported 7,091 cases which is the highest number of positive cases in the state. Newsweek reached out to Denver Mayor Michael B. Hancock's office for comment. This story will be updated with any response.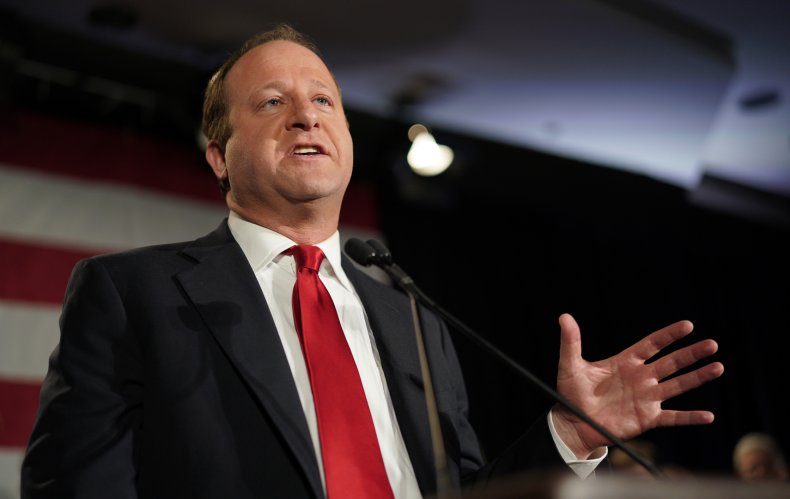 In nearby state Arizona, Governor Doug Ducey closed down bars, gyms, cinemas and water attractions on Monday. Ducey said visual evidence of crowds statewide failing to practice social distancing influenced his decision.
"I think we saw the photos and videos of some of the things that were happening around our state this weekend," Ducey said, "and the result of that has been an increase in the spread."
Arizona reported 4,682 new cases of the coronavirus on Tuesday, bringing the total to 79,215 positive cases in the state.
Texas has also seen a surge in positive cases, hitting a single-day record of 6,975 new coronavirus cases on Tuesday.
State Governor Greg Abbott closed bars statewide on Friday in an attempt to curb the rising number of cases, having allowed the establishments to reopen in June. Abbott also called for restaurants to operate at 50 percent capacity and shut down attractions such as rafting and tubing companies.
"There are certain counties where a majority of the people who tested positive in that county are under the age of 30," Abbott said during a June press conference, "and this typically results from people going to the bar type settings."