A Colorado man pleaded guilty to federal hate crime charges on Thursday after stabbing a man twice in the neck "because he was Black."
Nolan Levi Strauss, 27, stabbed Ronnell Tyrone Hughes in an Ontario, Oregon rest stop Arbys, where the victim was applying for a job, according to a Department of Justice press release. Strauss approached Hughes from behind "without warning," and "unprovoked," according to court documents, stabbing him twice in the neck. Hughes grabbed for the knife, was able to stop Strauss from stabbing him a third time, and ran across the room where he collapsed. A maintenance worker rushed over to help and secured Strauss's hands behind his back.
While they waited for first responders, Strauss responded to questions about why he attacked Hughes by saying "Because he was Black, and I don't like Black people."
Strauss was arrested, and later admitted he was attempting to murder Hughes because he was Black. Strauss did not know Hughes before the attack, police said.
"The defendant is being held accountable for his vicious, racially-motivated attack on a Black man who was targeted because of the color of his skin," said Assistant Attorney General Kristen Clarke for the Justice Department's Civil Rights Division. "Racially motivated acts of violence must not be tolerated in our country today. The Civil Rights Division of the Department of Justice will continue to work with our federal, state and local partners to ensure that individuals who commit bias motivated crimes are brought to justice for their actions."
Hughes, who was 48-years-old at the time of the stabbing, suffered two lacerations to his neck. After being medically evaluated in Ontario directly following the attack, he was air-lifted to a hospital in Boise, Idaho to treat his life-threatening injuries, according to the press release.
The owners of another restaurant Hughes worked at held a fundraiser for him at the time of the stabbing. He had recently moved to Oregon from North Carolina to be with his girlfriend, according to reporting from Malheur Enterprise.
Strauss told police that he had a "history of mental health issues in the state of Nebraska" and that he was diagnosed as bipolar in 2016 "but hasn't been taking medication."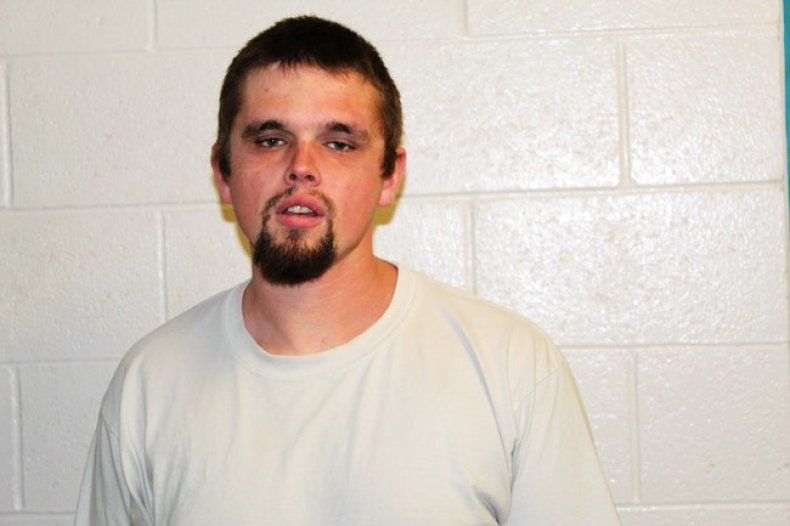 In September 2020, a federal grand jury in Eugene, Oregon returned a single-count indictment charging Strauss with a hate crime involving an attempt to kill. The incident itself took place on the morning of Dec. 21, 2019. Strauss will be sentenced by a U.S. District Court Judge on Sept. 9 and faces a maximum sentence of life in prison.
Newsweek reached out to the Malheur County Sheriff's Office for comment.