Man Crushed By Trash Compactor After Falling While Retrieving Phone Remains in Critical Condition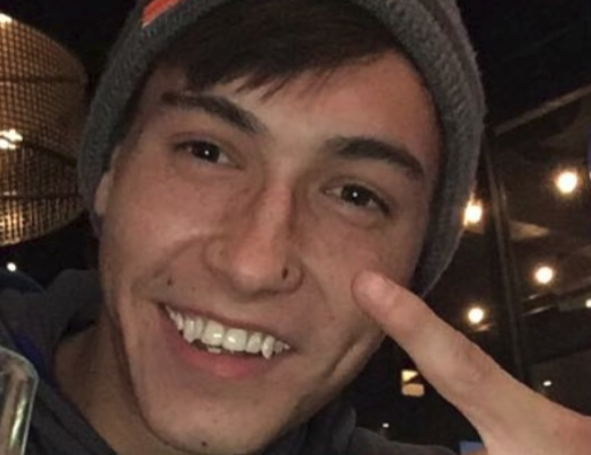 A 22-year-old Colorado man is in critical condition after being partially crushed by a trash compactor he fell into while attempting to retrieve a friend's cell phone.
From the first floor of an apartment, Scott Walsh lost his balance and tumbled about 15 feet into the compactor, the Denver Post reported, citing a friend who lives in the building, Matt Johnson.
The machine started to operate while Walsh was in it. Johnson alerted 911 after the female friend Walsh was with screamed for help. "When they brought him out he was still conscious," Johnson said. "He kept saying his leg was broken but he didn't know how bad it really was."
Liz DiSalvo, another friend of the victim, said online that Walsh had facial injuries, his legs were broken, his skull was cracked on two sides and the arteries in his neck were ruptured. The Denver Post reported that he was heavily sedated in hospital but is expected to survive.
The trash compactor was believed to have been activated by weight.
The Denver Post, citing police spokesman Sonny Jackson, reported that officers who attended the apartment building scene on Friday were not suspicious about the incident.
Denver Channel reported that the fall happened at Griffis Union North Apartments near Union Station. Doctors told the news outlet Walsh was not believed to have brain or spinal damage.
A GoFundMe campaign was created by DiSalvo to raise funds for medical bills and healthcare. From more than 60 donors in three days, it has raised over $4,000 of its $50,000 goal.
"Many surgeries are needed and he will be out of work for a long time and will need to go through physical therapy," DiSalvo wrote alongside the crowdfunding appeal.
"Walsh is very lucky to be alive and he has a long road of recovery ahead of him. He's currently being taken care of at Denver Health. He's always been one to help others and now we have the chance to help him relieve some of his financial burden so he can focus on healing."
The campaign, labeled as "trending" on the site, was shared hundreds of times on Facebook.
DiSalvo added on Tuesday: "Thank you all so much for your overwhelming generosity in donations. The Walsh family is going to feel all the love from the community. This Friday I will be going to the hospital to visit Scott and his dad and give them their first check of donations."