Colorado Mosque Attack Suspect Arrested, Accused of Throwing Bible and Rocks in Hate Crime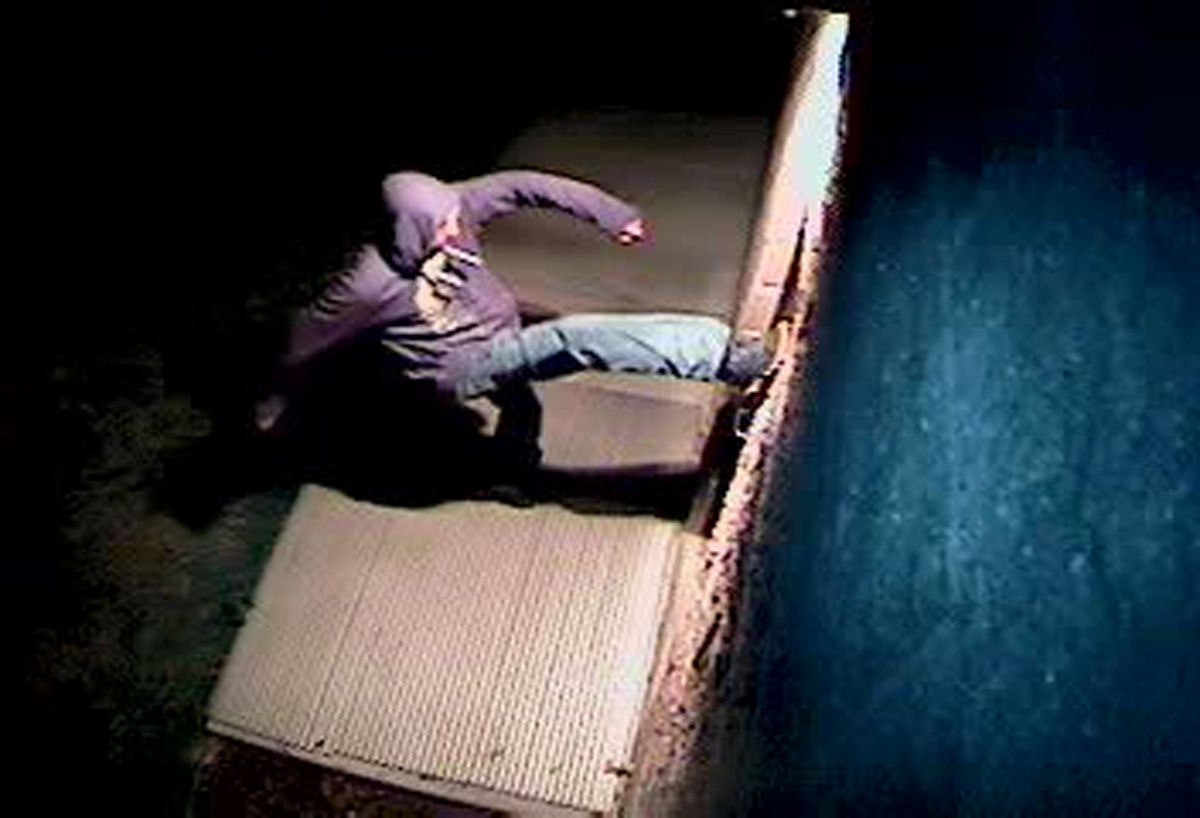 Colorado authorities arrested a male suspect on Monday in connection with an attack on a mosque in which someone threw a bible into the mosque, smashed its windows and door, and overturned its furniture, according to police.
The Fort Collins Police Service arrested Joseph Scott Giaquinto, 35, on suspicion of several charges, including a hate crime. The incident took place at the Islamic Center of Fort Collins —a city with a population of 160,000 people—around 4 a.m. local time Sunday morning.
He also faces charges of third-degree trespassing and criminal mischief. The sentence could be up to 18 months in prison and tens of thousands of dollars in fines.
The police force released surveillance footage showing a suspected attacker kicking the door of the building, trying to make an illegal entry.
In a statement, local police chief John Hutto said: "We will not tolerate acts of hatred in our community, and I hope this arrest sends that message loud and clear. While the building can be repaired, this incident caused deeper hurt that won't just go away."
Giaquinto had served in the U.S. military for eight years, undertaking tours in Baghdad and South Korea, his father Michael, said, according to local media reports.
Tawfik Aboellail, the head of the Islamic Center, told local news site The Coloradoan that the detention of a suspect came as "partial comfort" after the attack.
"There is a better sense of security, but we are not out of the woods yet," he said.
Read more: Bible and rocks used in Colorado mosque attack
The Council on American-Islamic Relations (CAIR) called for an investigation into the incident and said that it had recorded 34 cases of mosques being vandalized in 12 states since the beginning of the year. According to a February report from the Southern Poverty Law Center, Donald Trump's election victory has been "electrifying" to radical right-wing U.S. groups.
Trump's temporary ban of citizens from six Muslim-majority countries (originally seven in the first executive order) has caused concern among the Muslim community in the U.S. His administration has denied that the ban is aimed at Muslims but rather one aimed at protecting the U.S. from attacks like recent ones in San Bernardino, Ohio State and Orlando, inspired by the Islamic State militant group (ISIS). However, since 9/11 no one in the United States has been killed in a terrorist attack by someone from the countries included in Trump's travel ban.