Colorado Man Fights Off and Kills Mountain Lion With Bare Hands After Attack From Behind While Jogging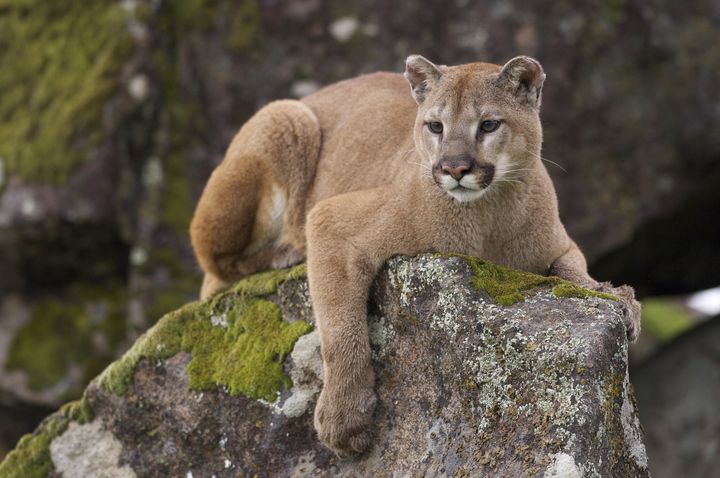 A man killed a mountain lion yesterday at Colorado's Horsetooth Mountain Open Space after it attacked him from behind, park officials confirmed.
The victim was a runner who was using the West Ridge Trail, according to the Colorado Parks and Wildlife and Larimer County's Department of Natural Resources. While a probe remains ongoing, it is believed that the man killed a juvenile animal while defending himself.
The victim—whose name and age remains unidentified—said he was attacked while turning around to investigate movement sounds behind him. He said a mountain lion lunged at him, resulting in bites to his face and wrist. He said he broke free and was able to fight back.
Wildlife officers who searched the trail after speaking to the victim said they found the body of a juvenile mountain lion within feet of some possessions the man reported losing.
The remains were taken to an animal health lab for a necropsy.
The runner, who was able to leave the region and find a local hospital, sustained "serious but non-life threatening injuries," officials said in a media release. As the park reopened Monday evening, managers warned the incident could have been deadly for the man.
"It is unfortunate that the lion's hunting instincts were triggered by the runner," said Ty Petersburg, Parks and Wildlife manager. "This could have had a very different outcome."
Mountain lion attacks on people are still considered to be rare.
There have been fewer than 20 fatalities in North America in more than 100 years. Since 1990, Colorado has had 16 injuries as a result of mountain lion attacks and three fatalities.
"The runner did everything he could to save his life," said Mark Leslie, Colorado Parks and Wildlife Northeast Region manager. Addressing the public, he added: "In the event of a lion attack you need to do anything in your power to fight back just as this gentleman did."
According to the Fort Collins Coloradoan, a local newspaper, the last two fatal mountain lion attacks on humans in Larimer County occured in October 1999 and July 1997. There was one non-fatal mountain lion attack recorded in the region's Pitkin County in June 2016.
"Lion populations are doing very well...but they are elusive animals and tend to avoid humans," park bosses said. "Most people will never see a lion in the wild, but they are there. If you live, work, or play in mountain lion country, it is important to be alert."
Online, officials advise the public never to approach such animals. But if a situation escalates, self-defense is the best option.
The website reads: "What you want to do is convince the lion you are not prey and that you may in fact be a danger.
"Lions have been driven away by prey that fights back. People have fought back with rocks, sticks, caps or jackets, garden tools and their bare hands successfully. We recommend targeting the eyes and nose as these are sensitive areas. Remain standing or try to get back up."