Colorado Offers Kids $50K in Scholarships as Part of Vaccination Lottery
Colorado will now offer drawings for $50,000 scholarships for minors in the state that receive the COVID-19 vaccine, extending their vaccine incentive program to younger Coloradans.
During a press conference on Wednesday, Colorado Gov. Jared Polis said, "one of the groups that the vaccine newly opened up to are 12-to-17-year-olds, and today we're proud to announce that we'll be offering 25 $50,000 scholarships to randomly selected 12-to-17-year-olds who are vaccinated."
Polis also noted that the scholarship money will be placed into a college investment account, for the winners to use when they are ready to attend college.
"If you're 12, 13, 14, you might not be thinking about college yet," Polis said. "The funds are put in a college investment account and will grow over time, and you'll be able to use it for not just college, but technical programs, credential programs."
According to the Colorado Department of Public Health, 12-to-17-year-olds that get inoculated against COVID-19 will be automatically entered into the lottery drawing. Drawings will begin on Monday, June 17 and the winners will be announced on Friday of the same week. The lottery will continue for five weeks, with five winners each week. The final drawing will take place on July 5 and the winners will be announced on July 9.
In May, Polis first announced the Colorado Comeback Cash Vaccine Drawing, which provided Coloradans the opportunity to win $1 million if they are vaccinated.
""Isn't it wonderful to be giving out $1 million dollar prizes along with protection against the coronavirus!," Polis said when announcing the the drawing in May. "I hope this exciting public health initiative encourages even more Coloradans to get vaccinated now, and for those who have already taken this important step, you're already eligible to win the big prize. This isn't just about the money, but about getting more Coloradans the protection they need from this deadly virus so we can put this pandemic behind us and power the Colorado comeback."
In addition to Colorado, several other states have also introduced lottery opportunities to encourage residents to receive the COVID-19 vaccine. Kroger also recently announced that people who receive a vaccine from Kroger Health will have the chance to win $1 million or free groceries for a year.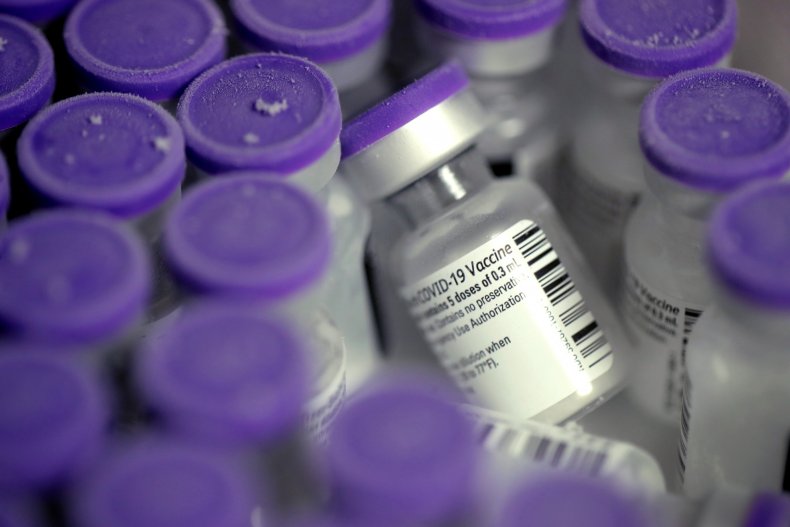 According to data from the Centers for Disease Control and Prevention, at least 50.8 percent of Americans have received one dose of the vaccine, while 41 percent are considered to be fully vaccinated after receiving both doses. Both the Pfizer and Moderna vaccines require patients to receive two doses.
Newsweek reached out to Polis for further comment, but did not receive a response in time for publication.