Colorado Police Officer Who Forced Handcuffed Woman He Was Taking Home From Hospital Into Sex Gets 90 Days in Jail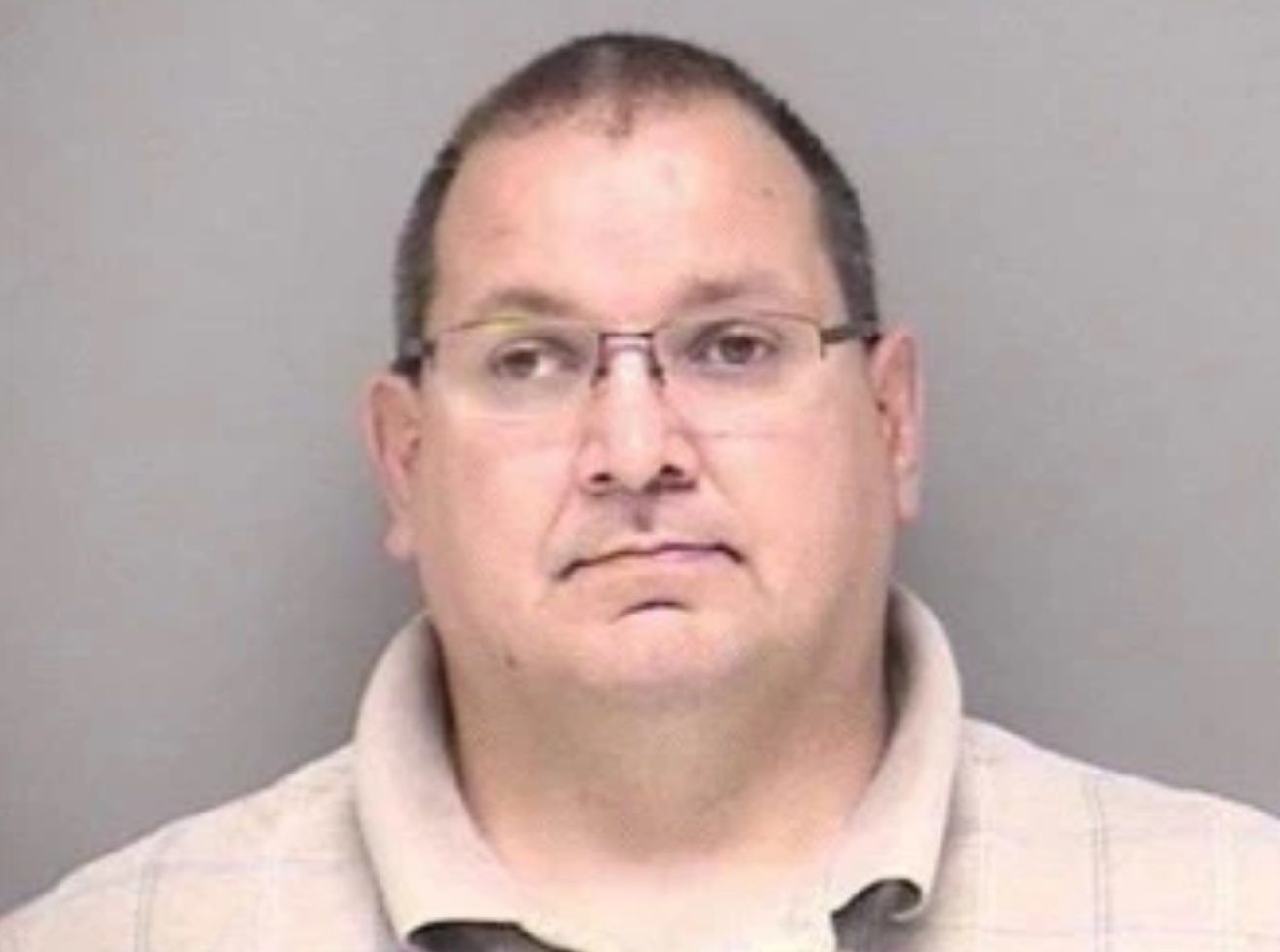 A Colorado police officer who forced a handcuffed woman he was supposed to be taking home from the hospital to have sex with him was sentenced to just 90 days in jail followed by four years on probation after admitting the sexual assault. His victim was left with PTSD.
Curtis Lee Arganbright, 41, stopped his Westminster police patrol car during the ride home, ordered the woman out of the vehicle, and forced her to have sex on the front while she was still cuffed, 9News reported, citing an affidavit.
He then made her perform oral sex on him before driving her home, warning her "she better not tell anyone about this," and handed her his business card telling his victim to "call me sometime," the affidavit said about the incident, which took place on August 24, 2017.
The 36-year-old woman had admitted herself to the St. Anthony North Health Campus Hospital in Westminster for alcoholism. Police were called when hospital staff accused her of attempting to steal items from the emergency room.
Arganbright was dispatched but the hospital agreed not to press charges if he took her home. It was on that journey that Arganbright sexually assaulted the woman in the early hours of the morning.
She returned the hospital the following day saying she had been sexually assaulted. Officers from Broomfield Police were called to the hospital to bring a rape kit.
Arganbright was arrested and, while he was suspended without pay, resigned from Westminster Police Department.
He pleaded guilty to counts of unlawful sexual contact and official misconduct, both misdemeanors. As part of his sentence Arganbright must also register as a sex offender and enter a treatment program, The Denver Post reported.
"The victim in the case was physically unable to be present for the sentencing hearing but her mother told the judge that her daughter was brutally raped and suffers extreme PTSD because of Arganbright's actions," stated a release from the 17th Judicial District Attorney's Office in Colorado.
"Chief Deputy District Attorney Trevor Moritzky told the court that as a Westminster police officer, Arganbright was entrusted with protecting those most vulnerable in the community and that Arganbright abused that trust. He said Arganbright continued to blame the victim. Arganbright chose this victim because she was vulnerable, he said."
Addressing the incident when it first came to light in August 2017, Westminster Police Chief Tim Carlson said Arganbright's actions had a "devastating impact" on the officers working in his department, CBS Denver reported.
"The alleged conduct described in this arrest sickens my soul," Carlson said. "That it describes the conduct of an on-duty officer in my department has left me numb. The impact on the victim in this case is something I can't begin to imagine."
This article was updated with information from a release sent by the DA's office.