Colorado Passes Aid in Dying Measure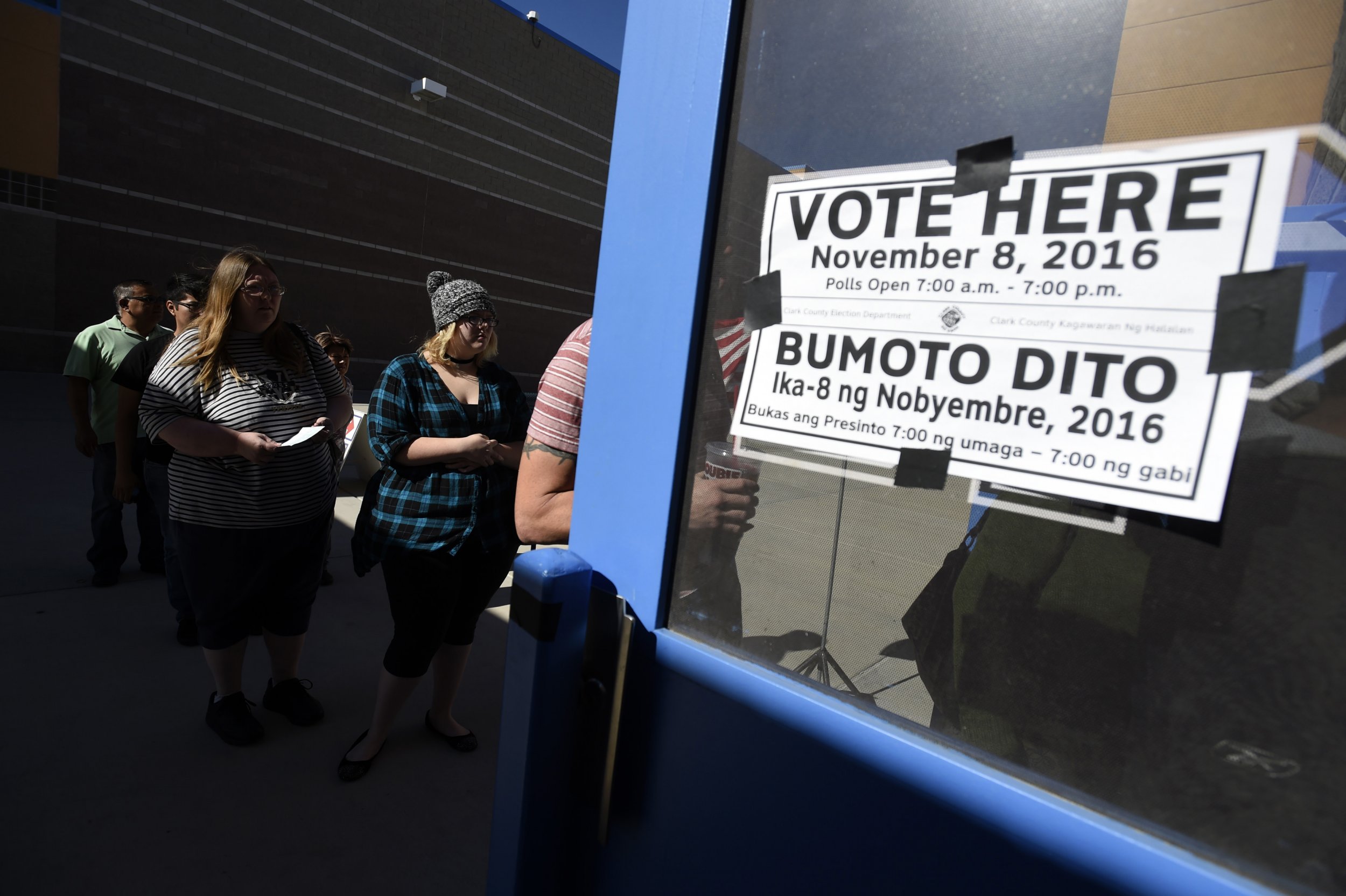 Peg Sandeen was surrounded by friends at her home in Portland, Oregon, when she heard the news on Tuesday night: Colorado voters passed Proposition 106, becoming the latest state to permit adults to assist others in dying, according to projections. "This was not a partisan issue," she says. "This was a human issue, and I feel like this was one of the very few human issues in the electorate last night."
As executive director of Death with Dignity, a nonprofit that helps draft legislation for what advocates and medical professionals refer to as "aid in dying" or "physician-assisted dying" (opponents call it "assisted suicide"), Sandeen has been involved in the efforts in Colorado and other states. "People who are terminally ill in Colorado…now have a bill that will provide them peace of mind and will give them more choices at the end of their life," she told Newsweek.
Colorado's "End of Life Options" measure removes the crime of felony manslaughter from someone who assists in the death of a mentally capable, terminally ill adult who requests that a physician prescribe a lethal drug. The state will join Washington, Oregon, California, Vermont and Montana, where similar practices are legal because of legislation or court cases. Colorado Governor John Hickenlooper previously endorsed the proposal.
A leading voice in the movement for such legislation was Brittany Maynard, who became an advocate for aid in dying measures after a doctor diagnosed her with terminal brain cancer in 2014 at the age of 29. She ended her life in Oregon that year.
"I think of how proud Brittany would be of the campaign in Colorado, the people who came together to support this effort, and, most of all, of those like her who face this most difficult and personal decision," her mother Deborah Ziegler said in a statement.
However, opponents of such legislation point to the Hippocratic Oath that physicians take, which states: "I will neither give a deadly drug to anybody who asked for it, nor will I make a suggestion to this effect."
"We appreciate the support of so many Coloradans who reject a culture of compromise on suicide," the campaign No Prop 106 said in a statement. "We hope that the state legislature, as it has on two prior occasions, recognizes the flaws embedded in Proposition 106 and takes appropriate steps to correct them." Opponents in Colorado pointed out that the measure does not say that a doctor must be present at the time of death.
Sandeen, of Death with Dignity, says aid in dying is unrelated to suicide.