Colorado Rockies Shortstop Jose Reyes Arrested on Domestic Abuse Charge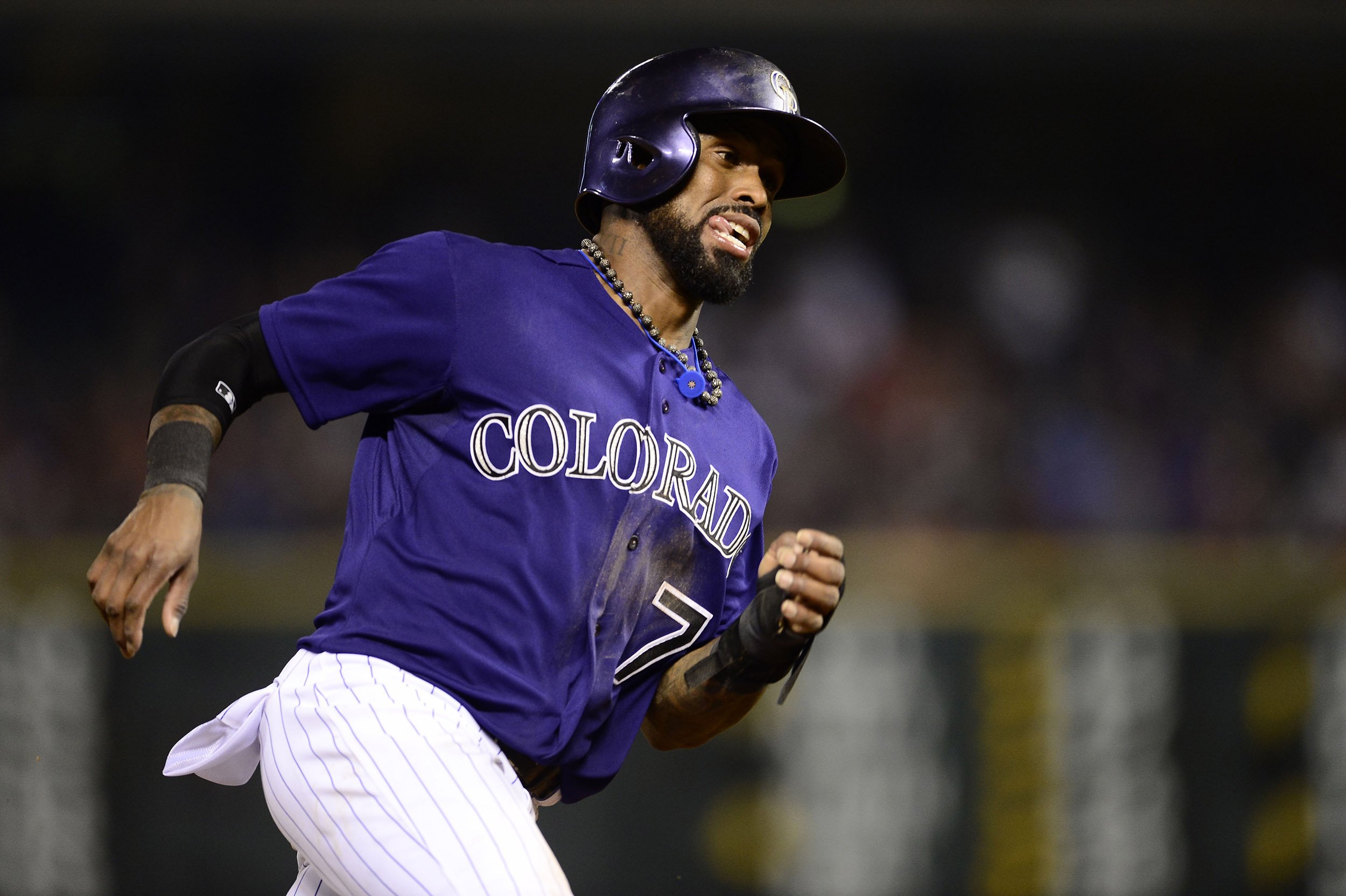 Updated | Major League Baseball (MJB) and the Colorado Rockies management said they are working to gather more information about the recent arrest of shortstop Jose Reyes, who is accused of assaulting his wife on Halloween in a Hawaii hotel room.
On October 31, Reyes and his wife, Katherine, were involved in an argument that turned physical and resulted in injuries, the Maui police said. His wife allegedly told security at the Four Seasons Resort Maui at Wailea that her husband had grabbed her and shoved her into a sliding-glass door. She was treated at the scene and later transported to the Maui Memorial Medical Center in Wailuku, Hawaii, for further treatment.
Reyes, 32, a four-time MLB All-Star, was arrested on suspicions of abusing a family or household member. He was issued a warning citation to not have contact with his wife for three days, according to the police report. He posted $1,000 bail and was released from jail.
The Rockies said the team is "extremely disappointed and concerned to learn of the allegations involving Jose Reyes."
"We continue to gather information and will address this matter appropriately," management said in a statement.
In August, MLB announced a new domestic violence policy that allows Commissioner Rob Manfred to issue discipline for "just cause," which is the same standard used under the sport's collective bargaining agreement, according to ESPN.
The MLB said Manfred's office has begun its investigations into the details of the alleged incident.
"As evidenced by our Joint Domestic Violence Policy, Major League Baseball understands the seriousness of the issues surrounding domestic violence, and our policy explicitly recognizes the harm resulting from such acts," the MLB said in a statement.
Reyes, who started this year playing for the Toronto Blue Jays but was then traded to the Rockies, has not commented publicly.
This story has been updated to include information from the police report.