Colorado School Removes LGBTQ Book From Classroom Library
Bayfield Middle School has removed a book featuring elements of homosexuality from its shelves, although school authorities have disputed the reason why is specifically related to that subject.
Local media site The Durango Herald wrote The Bayfield School District "chalked it up as a non-issue, calling it a personnel issue and having nothing to do with the novel's content."
The novel at the center of the controversy is Aristotle and Dante Discover the Secrets of the Universe by Benjamin Alire Sáenz, who has been approached by Newsweek for comment.
News of the book's removal from the school has surprised both students and staff. Newsweek has contacted Bayfield Middle School for comment.
Alek Burgess, an eighth-grade student, is reported as saying: "I really feel like, by them banning this book, it's just spreading the message that it's not OK to be gay, especially in school."
The child requested his teacher Dana Gerrits include the book in the school's free-choice classroom library, which is thought to include a wide range of reading material.
Gerrits reportedly told the school children could choose what they wanted to read, as the literature was not used in class, but the books should align with students' family values.
Parents are thought to have relayed their concerns to the middle school administration after a child selected the book to read.
Brandon Thurston, the school principal, then informed the teacher the book's inclusion in the classroom violated a school policy related to controversial material.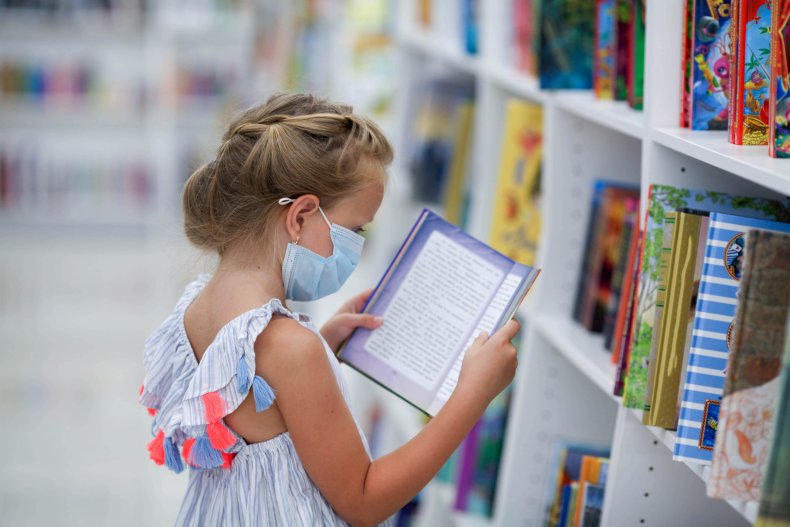 Gerrits never saw the original complaint, although it is reported she believes the concerns "related to swearing, underage drinking, LGBTQ relationships and LGBTQ hate crimes."
The teacher said: "It is not available [in the classroom]. I have not returned it because I was told not to by the administration."
Aristotle and Dante Discover the Secrets of the Universe won an award from LGBTQ campaign group Stonewall, and was praised by Publishers Weekly for its "tender, honest exploration of identity."
A reviewer for Birmingham Public Library wrote: "For those of us who have struggled with our own demons about love, gender, sex, and race, this work of fiction is a powerful and moving account of self-discovery and self-love. Aristotle reminds us early in the novel, 'Some boys live by different rules.'"
People have taken to social media to react to the news.
Jeannie Arnold wrote on Facebook: "As a mother of four grown children, all having been raised in Bayfield, I can tell you this is a huge knock backwards for our community. My heart breaks at the thought of the message this district is choosing to send to our children and community."
Greg wrote on Twitter: "It's put there for people to read. It's your choice to read it or not read it."
And JenSunflower tweeted: "The banning of 'controversial' books at #BayfieldMiddleSchool in Durango, CO: Why are we still banning books in 2021??"
The controversy follows news that students in Missouri protested en masse after a gay teen who was allegedly harassed was suspended following a physical fight with the suspected bullies.