Colorado Shooter Matthew Riehl Shared Alt-Right Memes on Facebook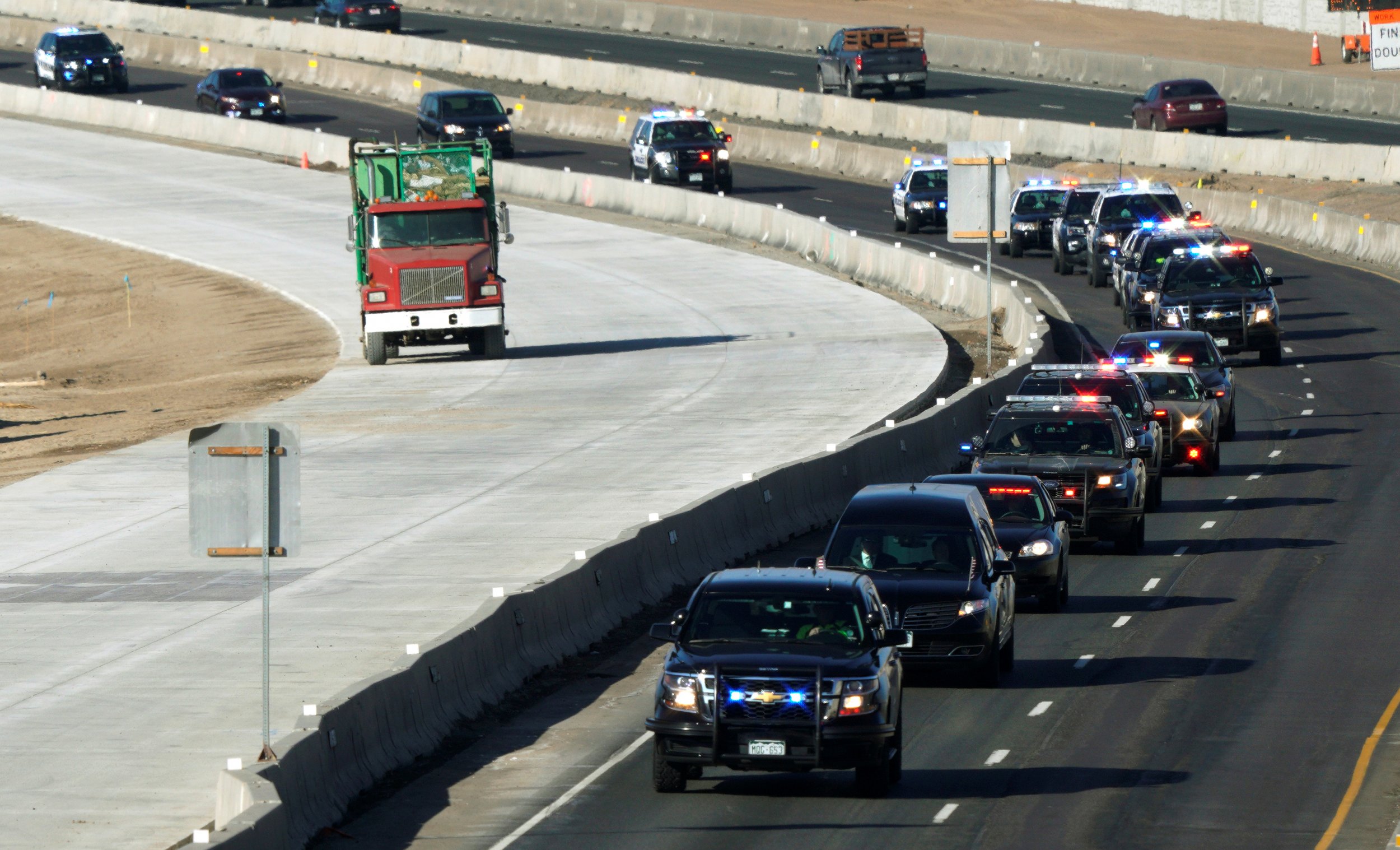 A man who shot dead a sheriff's deputy in Denver and wounded four others early Sunday posted "alt-right" content to his Facebook account.
Matthew Riehl, 37, was killed in a shootout with law enforcement after barricading himself inside his apartment and opening fire on five deputies and two bystanders. The authorities had been responding to a noise complaint at the suburban apartment building last weekend.
Right-wing extremism expert and Forbes writer J.J. MacNab uncovered Riehl's Facebook page Monday. It has since been removed from the social media platform.
The page contained images of Pepe the Frog, a character that has been adopted as a mascot by the alt-right, a loose knit group of nationalists, white supremacists, misogynists and conspiracy theorists. The movement was behind the white supremacist rally in Charlottesville, Virginia, last August that left one person dead and several seriously injured.
The alt-right gained attention during the 2016 election campaign for its fervent support of Donald Trump.
In early December, Riehl posted a video to YouTube in which he rails against Douglas County Sheriff Tony Spurlock and calls him a pimp. In the video, he wears a hat identifying himself as an Iraq war veteran and says he will run as a Libertarian candidate against Spurlock.
Related: Who is Matthew Riehl? Denver shooter identified as Iraq veteran
Riehl served as a reservist with the Wyoming National Guard from 2006 to 2012 and was deployed in Iraq for one year, Wyoming National Guard spokeswoman Deidre Forster told CNN Tuesday.
On his Facebook page, Riehl also posted articles from Breitbart News, which the outlet's executive chairman, former White House chief strategist Steve Bannon, has called a "platform for the alt-right."
Riehl also called President Barack Obama a "lying piece of shit" and posted photos of weapons training he received from Colorado's Kenaz Tactical Group.
The tactical training company issued a statement Monday noting that Riehl attended one of its courses last summer in Colorado Springs.
"Mr. Riehl's demeanor during the training sessions was not alarming. He interacted well with other students and seemed proud of his military career," said the company's owner, Robert Butler. Kenaz will assist in any investigation, he added.