Shooting at Colorado LGBT Club Kills 5, Injures 18, With Suspect Detained
Five people are confirmed dead and several others were injured in a shooting at an LGBT club in Colorado.
Colorado Springs police confirmed five people had been killed and another 18 were injured during the shooting at the gay nightclub Club Q on Saturday.
Colorado Springs Police Department (CSPD) Lt. Pamela Castro briefed gathered media overnight. In a video of the briefing posted on Twitter, she said: "It's with a heavy heart that I have to tell you that we had a shooting at a local club this evening.
"We got an initial phone call at about 11:57 in the evening that there was an active shooting at a local club known as Club Q. Numerous officers and medical immediately responded to the area and officers immediately made entry.
"They did locate one individual, believed to be the suspect inside. At this point in time, the investigation is in initial stages. But I can tell you that we have 18 injured and five deceased."
According to reports on social media, the suspect is in custody and is being treated at a nearby hospital, but these details have not been confirmed by police.
Police will hold another media briefing at 8 a.m. local time, in what is an ongoing investigation.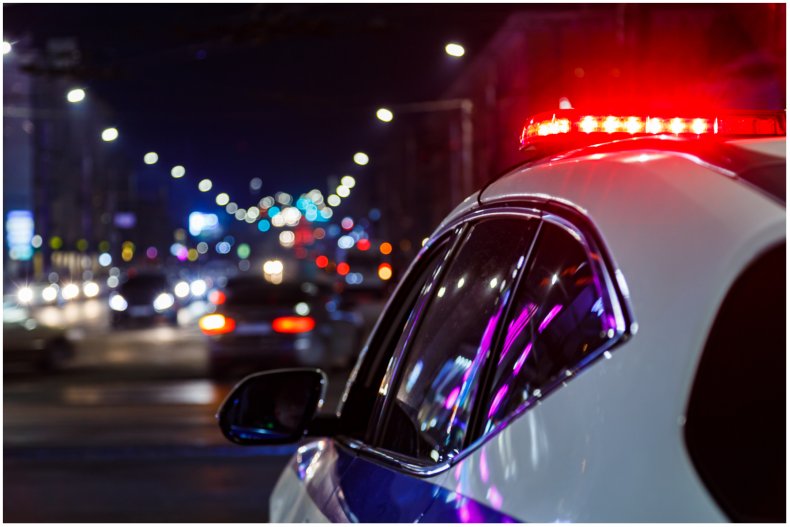 A statement shared early on Sunday morning on Club Q's Facebook page said: "Club Q is devastated by the senseless attack on our community.
"Our prays and thoughts are with all the victims and their families and friends (sic). We thank the quick reactions of heroic customers that subdued the gunman and ended this hate attack."
Newsweek has contacted the CSPD, Club Q, and the Colorado Springs Mayor's Office for comment.
According to the Gun Violence Archive, a database that collects information about shootings from across the U.S. 46 people in Colorado Springs have been shot dead since January 1 this year.
The same database added that 298 people across the state of Colorado had been fatally shot since January 1.
Saturday's incident will remind many of the 2016 attack at Pulse in Florida, when 49 people were killed in a mass shooting targeting the gay nightclub.
A 2020 study by the Williams Institute at the University of California School of Law found LGBT people in the U.S. were early four times as likely than non-LGBT people to experience violent crime.
Researchers analyzed data from the 2017 National Crime Victimization Survey and found LGBT people experienced 71.1 victimizations per 1,000 people compared to 19.2 per 1,000 people who are not LGBT.
President Joe Biden released a statement sharing his condolences and condemning the attack early Sunday afternoon.
"While no motive in this attack is yet clear, we know that the LGBTQI+ community has been subjected to horrific hate violence in recent years. Gun violence continues to have a devastating and particular impact on LGBTQI+ communities across our nation and threats of violence are increasing," the president said.
"Places that are supposed to be safe spaces of acceptance and celebration should never be turned into places of terror and violence. Yet it happens far too often. We must drive out the inequities that contribute to violence against LGBTQI+ people. We cannot and must not tolerate hate," Biden added.
Update 11/20/2022 at 12:46 p.m. ET: A statement from President Biden was added.
This is a breaking news story and will be updated as it develops.