Colorado State University Students Who Wore Blackface in Viral Photo WIll Not Be Punished by School
Four students at Colorado State University will not be punished for posing in blackface and posting it to social media, the school said Tuesday. The photo shows three young men and one woman posing with their faces painted black. Two of the men have their shirts off, and two of the people have their arms crossed.
The photo is the saying "Wakanda forevaa," and the two people in front are making the Wakanda salute from the comic book and film Black Panther. The photo made its rounds through social media over the weekend.
CSU President Joyce McConnell said the students did not violate any school policies for sharing information through their own social media accounts.
McConnell penned an email Tuesday night that circulated to students, faculty and staff explaining the school's reasoning, according to The Denver Post.
"Because of the long and ugly history of blackface in America, this photo has caused a great deal of pain to members of our community. We have heard from many of you — and we hear you. Moreover, we respect your voices. We know that images like this one — whether consciously racist or not — can perpetuate deliberate racism and create a climate that feels deeply hostile," McConnell's email stated.
"We also affirm that personal social media accounts are not under our jurisdiction. Our community members — students, faculty and staff — can generally post whatever they wish to post on their personal online accounts in accordance with their First Amendment rights."
McConnell furthermore stated that although the photo contradicts the school's "principles of community," it does not violate any rule established by the university. She added that campus leaders could use this time to help educate others about race, racial history and identity.
"CSU is an educational institution committed to respecting every member of our community and to facilitating discussions that can promote honesty, learning, and healing," McConnell stated. "We are all here at CSU to learn, and we believe that this can be a powerful learning moment that leads to healing and reconciliation. We urge every member of our community to listen, and to hear, all the voices that make up this wonderful, diverse campus family so we can move forward together, stronger than ever."
Even though the school officially said it does not have rules prohibiting the private use of social media, it didn't stop the masses, including students, to express their discontent.
Colorado State has made past headlines for other racially-sensitive issues. Last year on a campus tour, two Native Americans were pulled from the group because a parent complained the men were wearing dark clothing and were "quiet." And April this year, a woman said the CSU mascot tenders called "Ram Handlers" discriminated against her and people of color.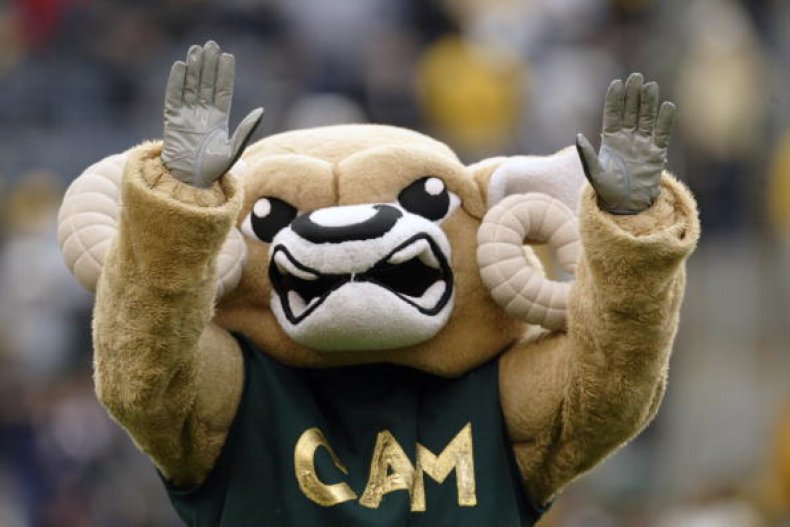 Earlier this year on the East Coast, Virginia Gov. Ralph Northam was accused of wearing blackface during one of his medical school photos from more than 30 years ago. After saying he was one of the people in the photo, he denied any part of it the next day. Also in Virginia, state attorney general Mark Herring admitted to wearing blackface while at a party when he was in college.