Colorado Teenager Accused of Attempted Murder of Two Police Officers
A teenager in Colorado is facing two counts of attempted murder after allegedly shooting at police officers.
No officers were injured in the shooting, which happened at a traffic stop in Aurora on September 16. The 16-year-old suspect was found a few miles away, allegedly with a gun.
On the day of the shooting, Aurora Police Chief Vanessa Wilson told FOX31 had caused "grave concern". She said: "This investigation is a priority, and should it reveal our officers were targeted we will be pursuing prosecution to the fullest extent of the law.
"We will not tolerate our officers being targeted, nor should our community."
Following an investigation, the suspect has been charged with: two counts of attempted murder of a peace officer after deliberation, two counts of attempted murder of a peace officer with extreme indifference, and handgun possession by a juvenile.
Aurora City Council Member Dave Gruber told FOX31: "What's happening now is people are brazenly pushing back against the police and making the stops more dangerous both for the police and the people being stopped.
"We have evil people. I mean there are people in this city that want to do damage to other people and police officers. Sometimes during the discussions, we forget that. We forget officers are dealing with anything from a cat in a tree to someone trying to kill them."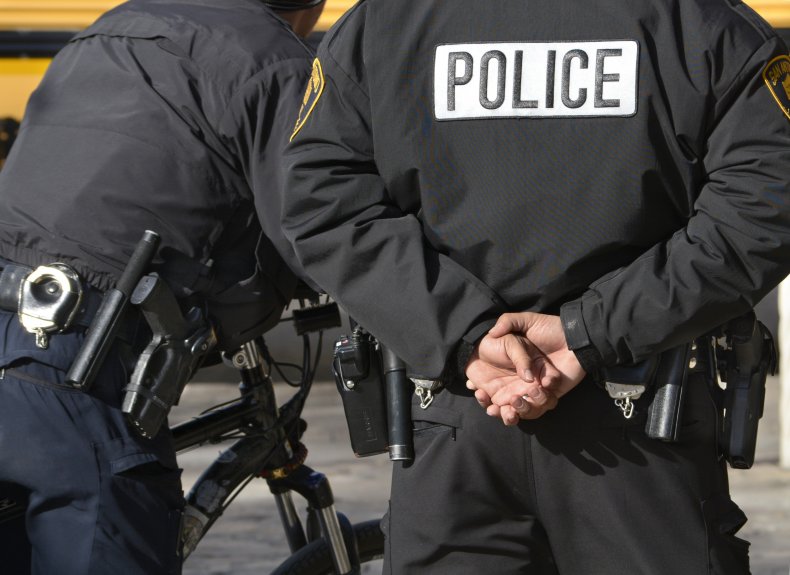 The suspect is being charged as an adult. However, they will remain anonymous because they could be transferred to juvenile court. The teenager is being held on a $250,000 bond.
Meanwhile, police chief Wilson posted a statement on Twitter on Tuesday in which she defended her firing of Aurora police officer Levi Huffine. It came after the city's Civil Service Commission backed her decision.
Huffine was deemed to have disregarded the safety of a female detainee who was handcuffed in the back of his police car in August.
The woman said that she could not breathe and that she felt like her neck was breaking, after she fell off the car seat. Huffine ignored her pleas for help and did not stop to check on her, case documents show.
In Wilson's statement, she said: "Acts like his take away from my officers who every day make a positive difference in the lives of our community members and put their lives in danger to help others.
"I am committed to a new way of policing. One that will reshape and rebuild how we interact with our community while promoting transparency and earning trust."