Colorado Teen, in Love With an ISIS Militant, Pleads Guilty to Conspiracy Charge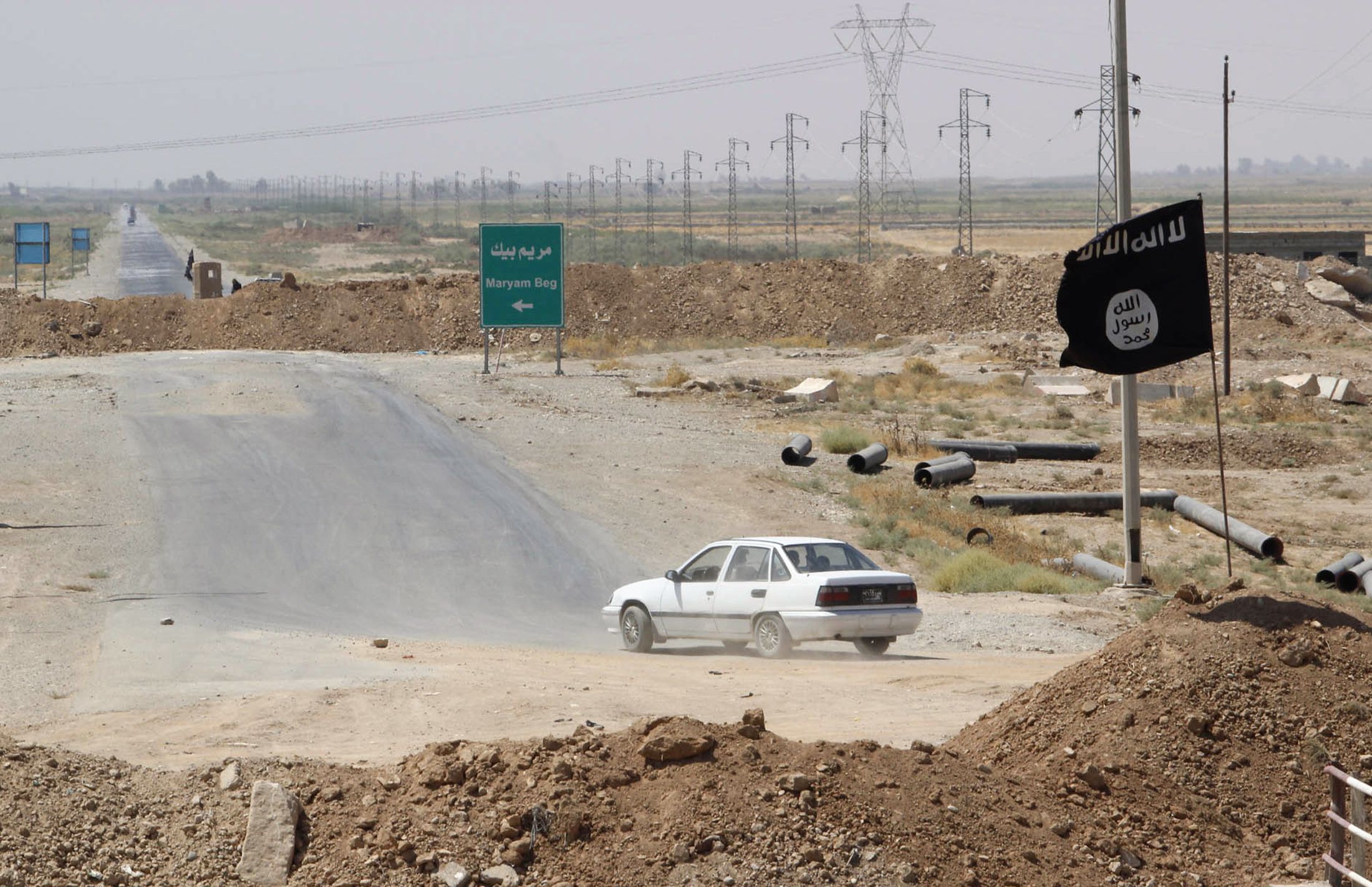 On Wednesday, suburban Colorado teenager Shannon Conley pleaded guilty to a conspiracy charge and to providing material support to Islamic State militants. Conley, 19, was stopped at the Denver International Airport last April on her way to Germany, where she planned to travel to an Islamic State (better known as ISIS) camp near the Turkish-Syrian border. Conley told investigators she was also going to Syria to marry her love and ISIS squeeze, Yousr Mouelhi, whom she met on the Internet.
Conley was found with certifications from the National Rifle Association and the U.S. Army Explorers, as well as for first aid and nursing, upon her arrest, according to CNN. The teen reportedly gave monosyllabic answers in federal court this week, stating that she understood the plea and the consequences following her attempt to wage jihad. Conley, a self-professed Islam convert who goes by the name Halima, faces up to five years in federal prison and a $250,000 fine for plea. She will be sentenced on January 23, 2015.
According to a court document, Conley's parents said they were unaware of her burgeoning interest in terrorism but knew she had converted to Islam. John, Conley's father, said he saw his daughter speaking with Mouelhi, her alleged fiancé, over Skype. The pair reportedly asked for his blessing to marry, but he said no. Conley's father called the FBI on April 1 after he discovered that Shannon had bought a plane ticket for Turkey later that month.
"I think she realizes she made a terrible mistake," Conley's mother, Ana, told CNN. "She was clueless. She's just a teenager, young, with a big mouth."
Prosecutors said they would not file further charges on the condition that Conley will help them stop any other individuals from engaging in jihad abroad and divulge information about terrorism organizations to authorities. U.S. District Judge Raymond Moore ordered personality and psychological exams for Conley.
Authorities discovered detailed reports of shooting targets and videos of lectures by various jihadists, including American-born Islamic militant Anwar al-Awlaki, at Conley's home in Arvada, Colorado. But her public defender, Robert Pepin, told The Denver Post that she regrets being entangled with the terrorists.
"Halima is fully aware that the fact that she was arrested may very well have saved her," Pepin said. "Like all of us, Halima has been horrified to learn of the slaughter and oppression at the hands of those controlling ISIS. It was never her vision to have any role in such horror."
Investigators aren't sure what spurred Conley's obsession with jihad, but the Post reports that people began noting the teen's radicalism after she started attending congregation meetings at the Faith Bible Chapel in Arvada in fall 2013. There, she drifted in and out of Sunday school classes, reportedly uninterested in religion but furiously taking notes.
Faith Bible Chapel's senior pastor, George Morrison, called the FBI after he spotted Conley sketching detailed drawings of the church, suspecting she was a "terrorist wannabe." The church has a history with violence: In 2007, a shooter killed two people at a missionary training center located on the Faith Bible campus, and later two women at another church in Colorado Springs. The incidents have made the pastor quick to respond to suspicious characters.
Conley reportedly told an FBI agent that she hated "those people" in the congregation for supporting Israel, saying, "If they think I'm a terrorist, I'll give them something to think I am." Conley told investigators that she had read Al-Qaida's Doctrine for Insurgency, a book that incited her interest in jihad.
The teen had previously received military training at a nonprofit U.S. Army Explorer-run Texas camp for youths. There, she learned how to use a gun and became close with a terrorist, who allegedly enticed her to join ISIS. Conley made plans to travel to the Middle East and join ISIS, despite being told repeatedly by the FBI that her actions were illegal.
U.S. officials claim that over 100 Americans have tried to travel to Syria to participate in militant group activities. FBI Director James Comey said his agency is focusing on stopping domestic terrorists who use the Internet to fuel their extremism. Comey told CBS News that foreigners who travel to Syria to take part in jihadism come out with "the worst kind of relationships and the worst kind of training."