Colorado Temperatures Swing Over 60 Degrees in 24 Hours, From Record-Breaking Heat to Record Early Snow
Temperatures in Colorado swung by more than 60 degrees Fahrenheit on Tuesday, going from record-breaking heat to one of the earliest recorded snowfalls in the state.
Snow will continue to fall in areas across Colorado, as a southward plunge of the jet stream causes a significant drop in temperatures, according to Weather.com. Forecasters at news station KOAA in southern Colorado expect rain and snowfall on Tuesday, which will get worse during the overnight hours.
Winter storm warnings and advisories were issued by the National Weather Service (NWS) in several areas across the state.
"Winter Storm Warnings and Winter Weather Advisories will be in effect tonight through early Wednesday across the state," the NWS in Boulder tweeted. "Freeze Watches and Warnings are also in effect as record cold temperatures are expected as well."
NWS Boulder wrote in a subsequent tweet, "Much colder temperatures with snow for today. Gradual change from rain to snow through the morning with snow overnight." A photo with the tweet showed a map of where the snowfall is expected.
NWS Boulder also retweeted a picture from Twitter user Scott Langmore that showed traces of snow in Fort Collins and Loveland. "A mix of light rain/snow in the Denver metro area," the tweet said.
The NWS in Pueblo, Colorado, posted similar tweets, warning residents that a freeze warning was in effect.
"As much colder air arrives later this morning, sub-freezing temperatures are expected today through early Wednesday morning across parts of Colorado, with Freeze Warnings in effect," NWS Pueblo wrote.
NWS Pueblo also warned that the low temperatures on Tuesday and Wednesday could cause damage to vegetation and exposed sprinkler and water pipes.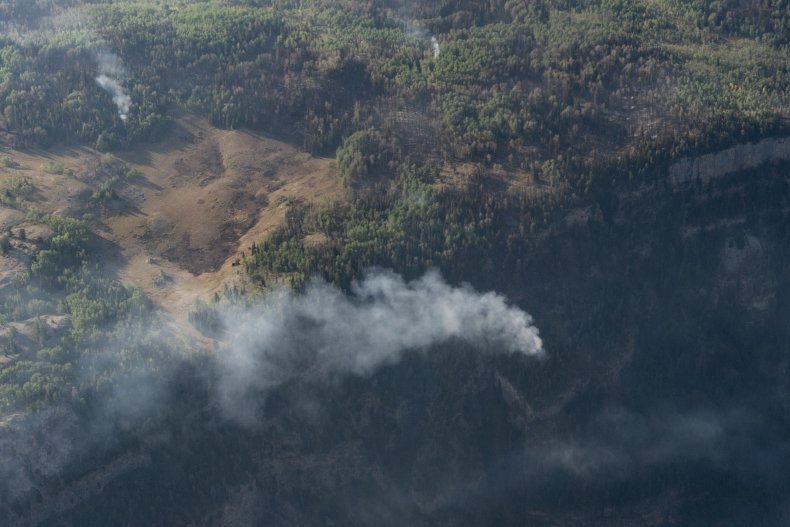 According to AccuWeather, temperatures across the state are expected to range between a low of 33 degrees to 36 degrees on Tuesday. The earliest reported snowfall in Denver was on September 3, 1961, when 4.2 inches of snow fell on the city.
The low temperatures in Colorado on Tuesday and Wednesday come not long after the state experienced extremely high temperatures throughout August.
On Labor Day, Denver reached 101 degrees, marking the 73rd consecutive day the city recorded 90 degrees or above, tying a record from 2012.
Prior to the low temperatures expected Tuesday, the extreme heat in Colorado has led to several wildfires across the state. From Sunday to Monday, the Cameron Peak Fire in northern Colorado grew by nearly 25,000 acres and has now burned over 59,000. Several others, such as the Pine Gulch Fire and the Grizzly Creek Fire, are also still ablaze.