Colorado Using Human Waste in Sewers to Detect Coronavirus Spikes Before They Happen
The state of Colorado is using half a million dollars in federal coronavirus relief funding to pay for a year-long pilot program that will test sewage for COVID-19-carrying genetic fragments.
The study, run by the Colorado Department of Public Health and Environment with help from two state universities, will examine human excrement found in at least 11 wastewater treatment facilities, the Colorado Sun reported Tuesday.
Officials hope that sewage testing will allow communities to predict coronavirus outbreaks days before traditional testing would, as studies show that the virus can be detected in a person's fecal matter within three days of them being infected.
MaryAnn Nason, a spokeswoman for the health department's water division, wrote in an email to Newsweek that state officials are in the process of developing contracts with 16 utilities that represent nearly 65 percent of Colorado's population.
"We believe this to be a promising tool in helping determine whether there is a rise or fall in COVID-19 cases that can supplement other surveillance measures," Nason wrote. "The agreement details how $500,000, comprised of both Federal CARES act and state funding, will be spent as well the in-kind services that will be completed. We hope to launch the program in the next couple of weeks."
Advance warning of these outbreaks could enable stricter social distancing measures and allow hospitals to prepare for higher numbers of patients.
"The real exciting part about this technology is the ability to get an early warning before we can get [individual viral or antibody] test results back," John Putnam, director of environmental programs for the state health department, told the Sun. "We will be able to see an increase or a decrease."
The state of Utah, which has used this method for several months, successfully predicted a spike in the virus by examining sewage data one week before individual testing confirmed it, according to data published by the Utah Department of Environmental Quality.
The Sun reported that the Centers for Disease Control and Prevention is also looking into sewage testing on a national level, but no formal plans have been announced.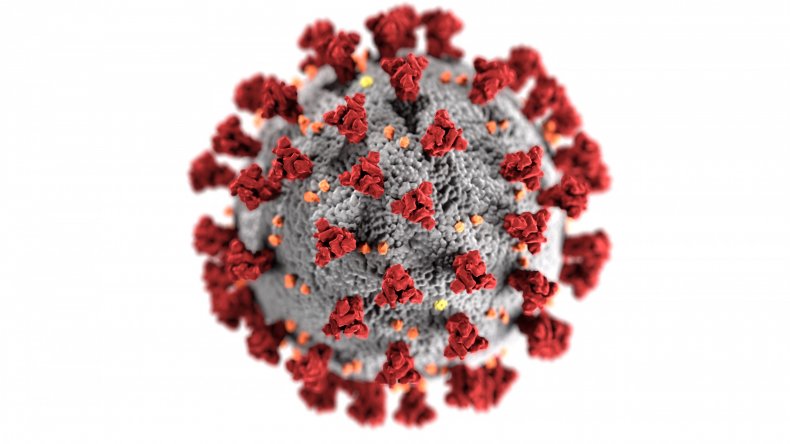 The sewage testing method involves both wastewater treatment plants and laboratories.
Carol Wilusz, a molecular biologist who will be leading sewage testing at Colorado State University, told Newsweek that city officials from Fort Collins, where CSU is located, initially approached her for the project because of her familiarity with an instrument that can reliably measure levels of RNA and DNA in different kinds of samples, including human waste.
As the project has now grown to be implemented statewide, several wastewater treatment plants are gearing up to begin sending samples of human waste to Wilusz and her colleagues. Wilusz said she expected her team to receive their first batch of samples within the next few weeks.
Wilusz described the entire process to Newsweek, highlighting its cost and speed efficiency.
At the beginning of the week, each wastewater treatment plant will pull samples to send to the labs every 3 minutes for a period of 24 hours. Wilusz and her team should receive the samples by noon every Tuesday, she said, allowing for the entire process to take just two to three days.
The lab team will send data collected from the samples to a civil environmental engineer, who will then map the positive coronavirus results onto the wastewater districts, thus enabling city and health officials to better understand where virus outbreaks might soon hit.
The method of sewage testing to detect viral diseases is not a novel concept.
Colorado state officials decided to widely implement sewage testing after initially observing several entities throughout the state that had adopted the tracking program in the first months of the pandemic.
Several of the entities signed up for a testing program through Biobot Analytics, a private Massachusetts-based company specializing in wastewater epidemiology, the Sun reported.
Biobot was the first in the world to commercialize sewage data, according to its website, and has used sewage testing to track other viruses like polio and hepatitis A.
In late June, the East Oregonian reported that Biobot was working with about 400 cities in 42 states to implement its testing system, which allows city officials to mail the company sewage samples for it to test for coronavirus.
But Biobot's results have taken as long as three weeks for cities to receive and its testing system comes at the steep price of $1,200 per sample, prompting Colorado to develop its own government-backed sewage testing system, the Sun reported.
Colorado Gov. Jared Polis had found the idea intriguing, Putnam said.
"Polis embraced it. It was not a tough sell," he told the Sun. "He was excited about this."
Update (07/23/20, 7:02 p.m. ET): This article has been updated to include a comment from Carol Wilusz, a molecular biologist at Colorado State University.
Update (07/24/20, 4:57 p.m. ET): This article has been updated to include a comment from the state health department's water division.