Colorado's Largest Newspaper Defends Lauren Boebert From 'Sexist and Elitist Attacks'
The Denver Post defended Republican Congresswoman Lauren Boebert from "blatantly sexist and elitist attacks," in an op-ed Wednesday—after critics on social media posted images of her in scantily clad clothing and poked fun at her for not attending college.
Boebert has received a torrent of criticism this week following an accusation from Democratic Representative Steve Cohen that she led a group for a tour through the Capitol ahead of the deadly January 6 riot.
Along with spreading those claims, social media users have attacked Boebert by posting sexualized images of her and mocking her level of education, the newspaper reported.
"[We cannot] sit idly by without condemning the blatantly sexist and elitist attacks being lobbed at one of Colorado's elected officials," the Post said.
"It's disgusting to circulate sexualized photos of Boebert under the guise of political scrutiny. It's unprofessional to call her a 'bimbo' or use other terms reserved only for women with power. And referencing her education in a demeaning manner will only alienate the millions of Americans who also have not gone to college or graduated from high school."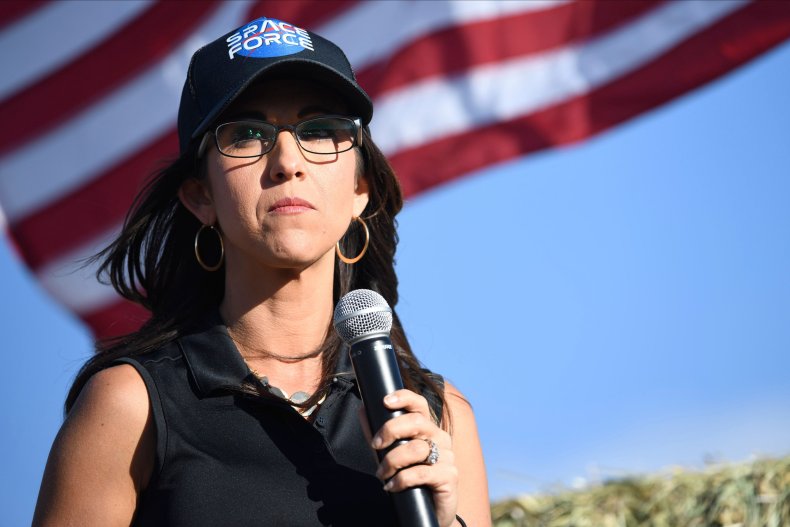 In an interview with CNN on Monday, Cohen accused Boebert of helping protesters through a "reconnaissance" trip ahead of the Capitol riot. But he could not name the exact date and said he did not know if anyone in the crowd was involved in the attack on the building.
Despite the lack of evidence, Cohen told the network: "But it's pretty clear her team, is the team, she's not on the home team. She was with the visitors."
In response, Boebert called the claims "categorically false," and said that Cohen's comments threatened her safety and that of her staff and family's.
"I have never given a tour of the U.S. Capitol to any outside group," she said in a statement. "I do not support unlawful acts of violence and support the rule of law," she said, adding: "Your false statements are extraordinarily irresponsible during this period in time."
Though it has previously scrutinized Boebert, the newspaper stood by the Colorado congresswoman amid online attacks.
"There's not much we agree with Boebert on, but she is right that there is no evidence she gave tours to insurrectionists to assist them with the Capitol attack, and the personal attacks she faces on social media are disgusting," the Post said.
Boebert has been under fire for a number of controversial events in the past few weeks. The newly elected congresswoman has previously expressed support for the extreme pro-Trump conspiracy theory QAnon, which believes a network of Satanic elitists run a "deep state" government and sex trafficking ring.
Boebert has also received backlash for reportedly tweeting the location of House Speaker Nancy Pelosi during the Capitol riot.
Following the insurrection, Boebert clashed with police over metal detectors installed at the Capitol, after she sought to bring legal firearms inside the Capitol building.
Newsweek reached out to the Colorado congresswoman for comment, but did not hear back in time for publication.